This is absolutely correct!
I was SO upset when I lost my sweet Frosty  a couple of years ago that my stress level was definitely off the charts. I felt like I couldn't breathe. I cried constantly. I was a mess. Frosty was a 3-1/2 pound teacup toy poodle and a gift from my late husband and was an old man of almost 16, but it almost felt like I was losing Chuck all over again.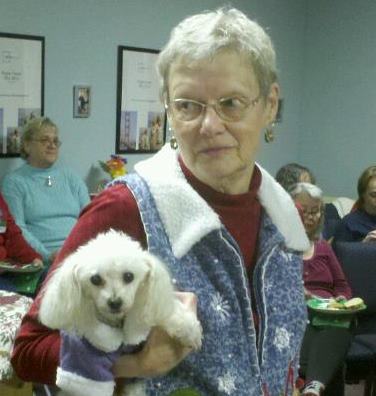 And then came Koda………..
He was just a tiny little fluff ball who wormed his way into my heart immediately. This picture was taken when we picked him up. Not sure I'd combed my hair in days and my eyes were practically raw from crying – I looked like the wreck that I was.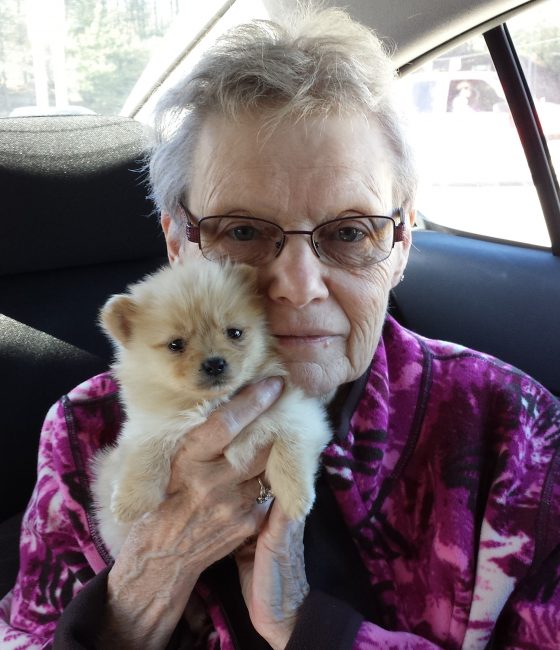 He was FULL of fleas, so the first thing in the house was a bath.  He was not impressed.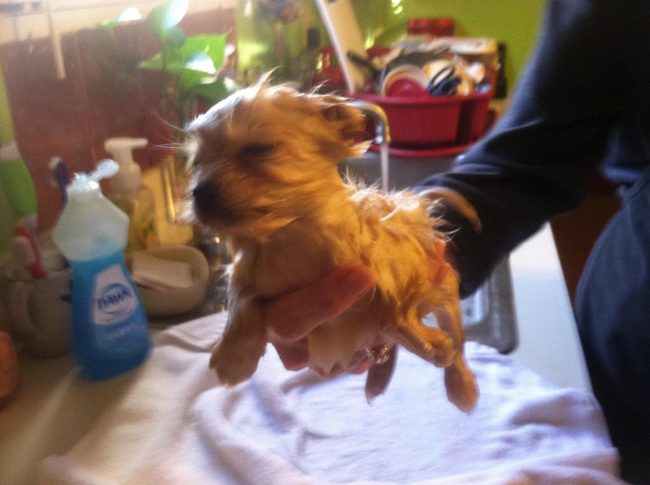 He was scared and shy but sooo cute and he adjusted sleeping in my bed immediately.

Yes, he's sleeping sitting up.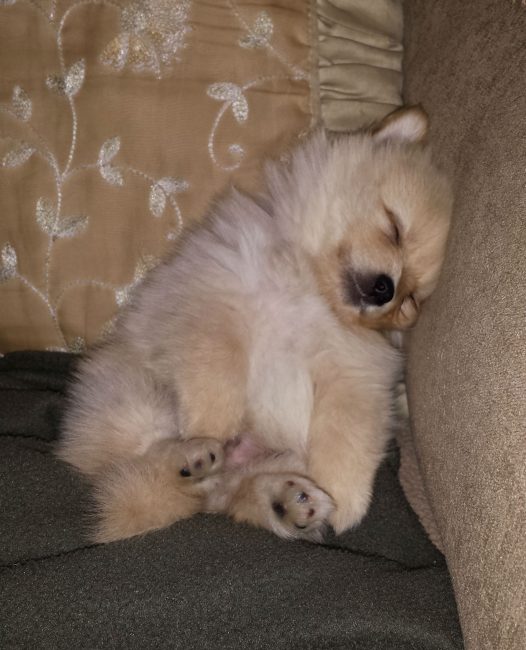 A puppy at my age??? Puppies are a LOT of work, have lots of energy and take a lot of time. Perhaps God knew that was just what I needed 🙂
Koda is a "Pomapoo" – pomeranian and poodle, though I don't see any poodle and poms were a whole new breed for me.  He's stubborn as a mule, smart as a whip and learns and remembers what he wants to. 🙂 He seriously drives me nuts sometimes, but he also calms me, protects me (at least that's what he thinks), and is my constant companion. He takes the 'constant companion' part very seriously and basically sticks to me like velcro. The name "Koda" means friend (companion) in the Dakota language, and is a perfect name for him.
He is also serious about the 'protecting me part' – so I couldn't resist creating this cross stitch chart – and it fits him so well.
My friend Pam posted this on facebook about Koda:
I dare anyone to step on your property!!
Small and fierce:  Koda
K=killer
O=over seer
D=defender
A=alarm
I think that might exaggerate a bit – but he certainly is noisy in his protection.
He's now almost 3 years old and all grown up into a handsome 9 pound guard dog who is afraid of EVERYTHING. I have no idea why. I've had him since he was 6 weeks old. He's been socialized and has gone to work with me at Stitchers Haven since the beginning.

Summer cut…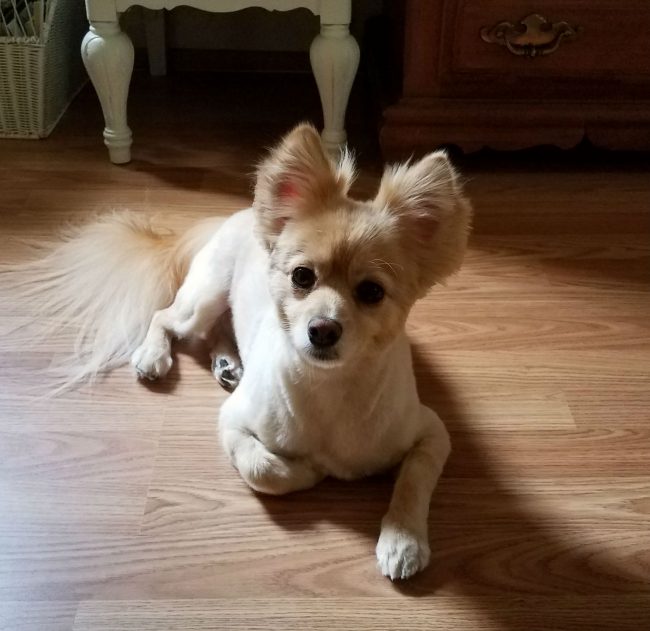 He's definitely my "baby" and I love him to pieces.  I'm sure you'll hear more about Koda as the blog goes on. He's sure a sweetie!!! People have asked if he's a rescue – the answer is yes – "He rescued me"!