If you don't like to talk about funerals – stop reading now.  But I'm here to tell you – this one was different!
I lost Chuck on October 16, 2005 – a date seared into my memory.  But, planning his funeral was not difficult – he had already done it, and he wanted a party!  It did take a lot of work by all involved, but I was relieved of most decisions.  #3 son (a minister) took on the responsibility of coordinating everything… a huge relief to me.
Chuck loved the Lord and wanted his family and friends to rejoice in the fact that he had gone home.  For those attending it was possibly a yardstick by which future funerals are judged.  It was NOT brief – but it was memorable. He spent many, many hours going over what he wanted and he talked to every person he wanted involved and requested their help.
He called it his "going home celebration" – and that's exactly what it was. It was held in our church and at the cemetery with 4 ministers involved (from 3 different states), the church Praise Team, and friends who planned and executed the dinner afterwards.  We were blessed with a gorgeous fall day.  Here's how it went:
The Shofar was blown by a friend signifying the start of the service.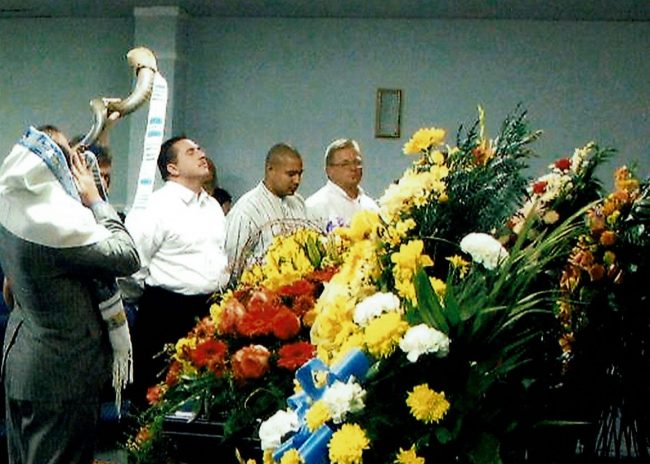 #3 son moderated the service and sang "He's Alive" (though he insisted his voice wasn't what it used  to be) 🙂
Father Jim Armstrong (from St. Louis, the minister who was instrumental in our salvation) spoke about Chuck's past and his relationship with the Lord
Pastor Ernie Brown spoke about Chuck's more recent relationship with the Lord and his church involvement.
Bill Clanahan (a longtime friend & Pastor from Missouri) gave a short music concert with some of Chuck's favorite music
The church Praise Team led the congregation in more of Chuck's favorite songs.
The church drummer played a drum solo (Chuck loved  the drums).
Another friend sang a special that Chuck had requested
After the service at the church – the drive from the church to the cemetery was led by the Georgia Mountain Volunteer Fire Department truck in honor of Chuck's service to the department – they stopped traffic at the various turns.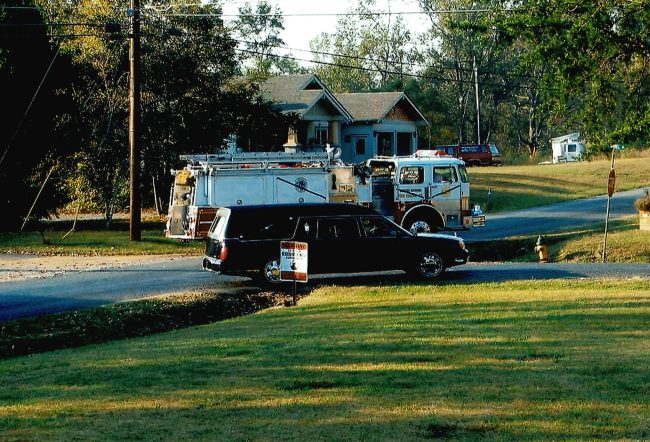 Once at the cemetery (family cemetery – in my front yard 🙂 ), the herase stopped at the end of the driveway and there was a processional down the driveway with the flag draped casket followed by the church dance team and Bill playing "When the Saints go Marching Home".
After a brief graveside service led by #3 son, the shofar was blown from out in the field so the sound would come from "afar".
Communion was served graveside to any attendees who chose to participate.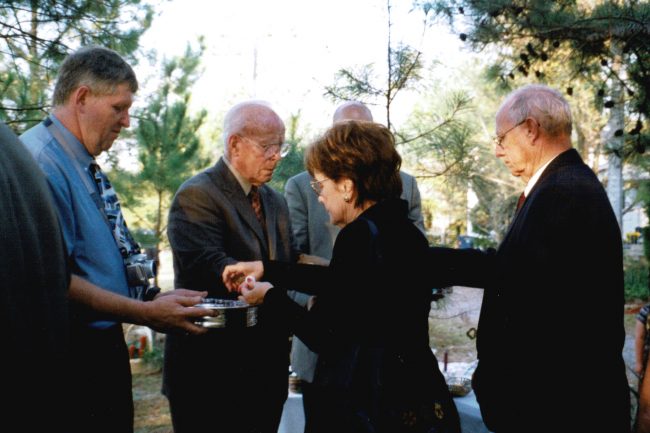 And then there was the "banquet" – and what a sight it was.  The ladies who planned and executed this did a really outdid themselves!  Friends came from several states – there was a lot of good food, fellowship and visiting.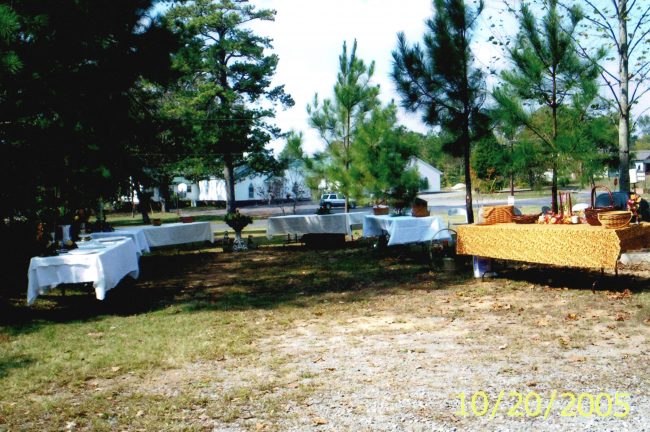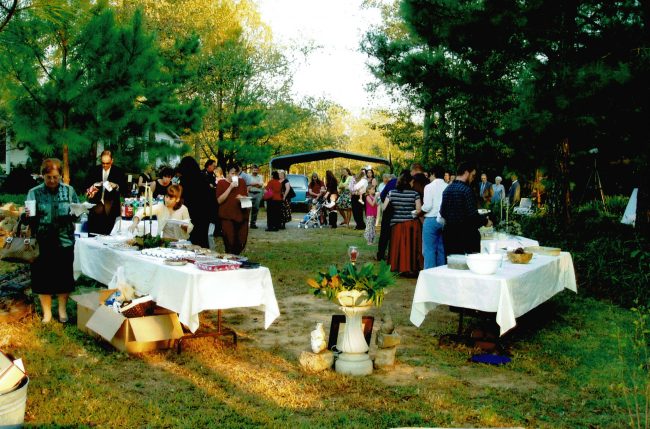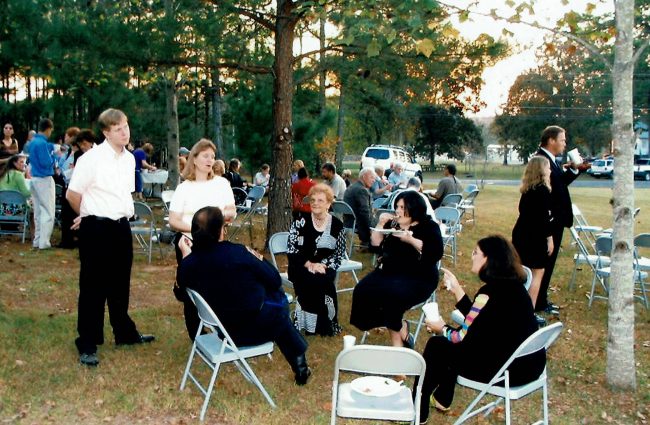 If you're still with me you can see what I meant at the beginning of this post.  A number of people made pictures and were kind enough to share them with me.  I spent a good bit of time creating a photo album with notes (hence I was able to add all these details).  The creation of the album was very carthartic for me and it reminds me all over again how grateful I am for friends and family.