I used the anniversary party as an excuse to visit my daughter in Tennessee.  Not that one really needs an excuse – but I just get so caught up in life – working and whatever.  I'm determined to change that!!!
I took advantage of the "excuse" and went up a day early so we got to spend some time together.  She was a very gracious hostess and we did a bit of shopping and lunch out at the Readyville Mill.  You need to  go and look at the website – it was such a delightful place – and the  food was delicious and plentiful.  I've gotta tell you though – you've got to be looking for this place to find it.  It was off the road down a little dirt driveway.  But once you're down the drive – you know you want to see the rest of it.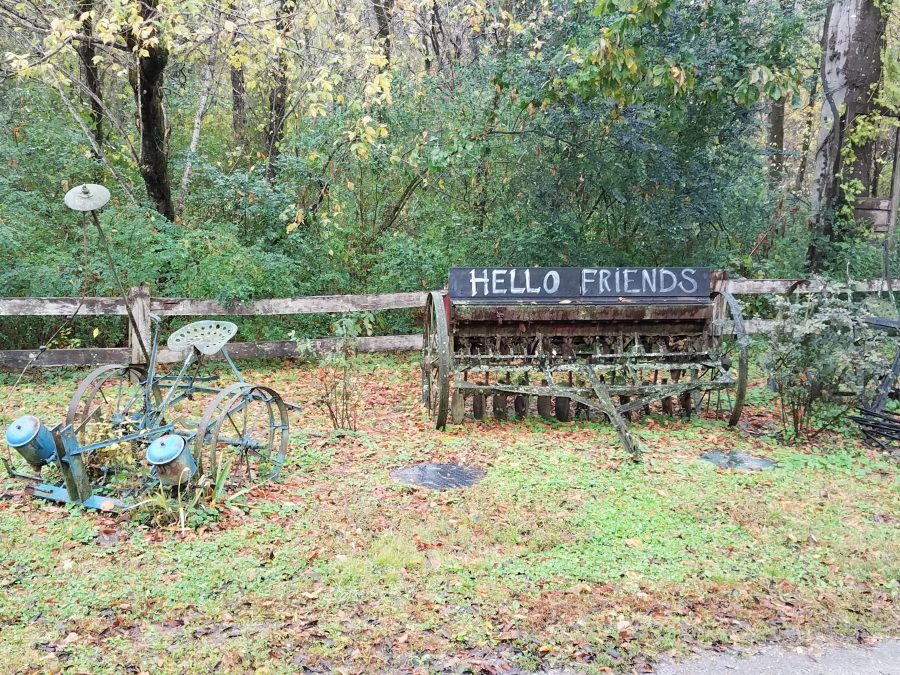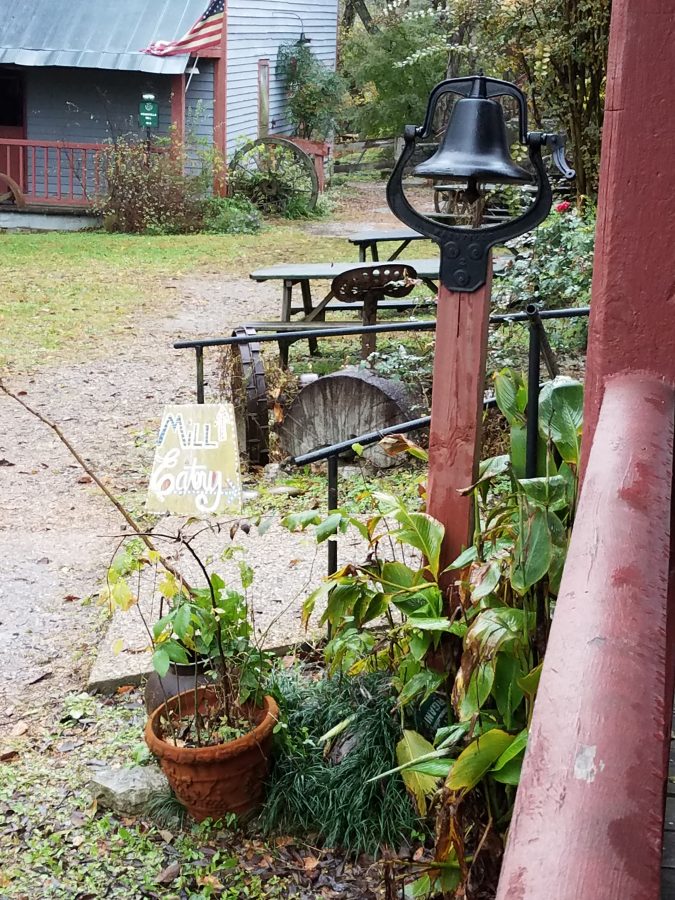 We were there on a cold, rainy & dreary day and  the inside was inviting and rustic.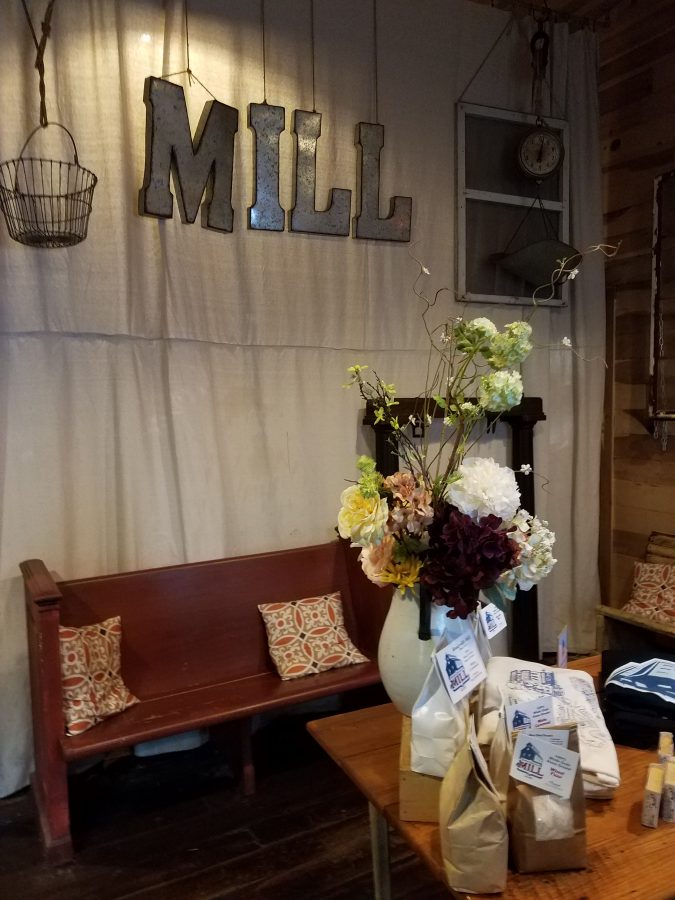 Dixie waiting for the hostess while I'm taking pictures.  I loved the unusual desk where the essential cash register, etc sat.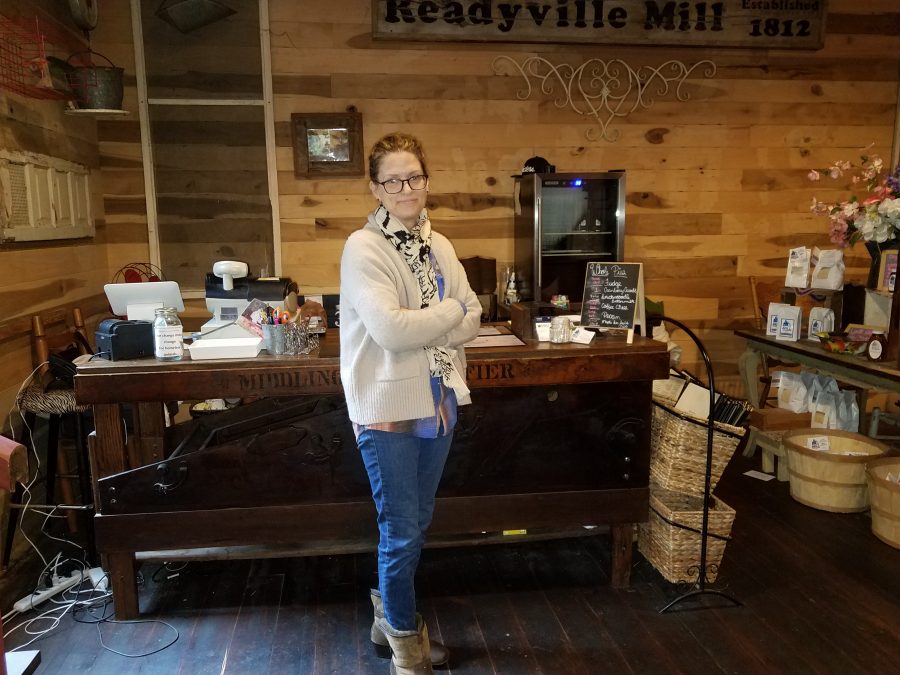 Hate having my picture taken but a nice lady took this as we were getting ready to leave.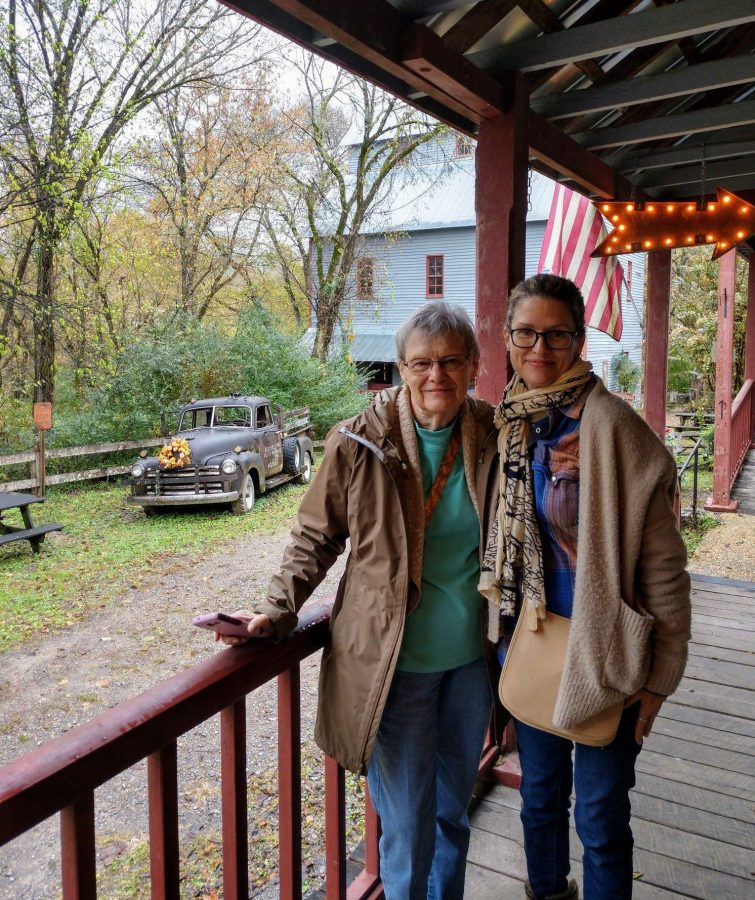 Then while Dixie was going to  get the car, I made friends with one of the resident cats.  Well, sort of friends.  She let me pet her – then swatted me 🙂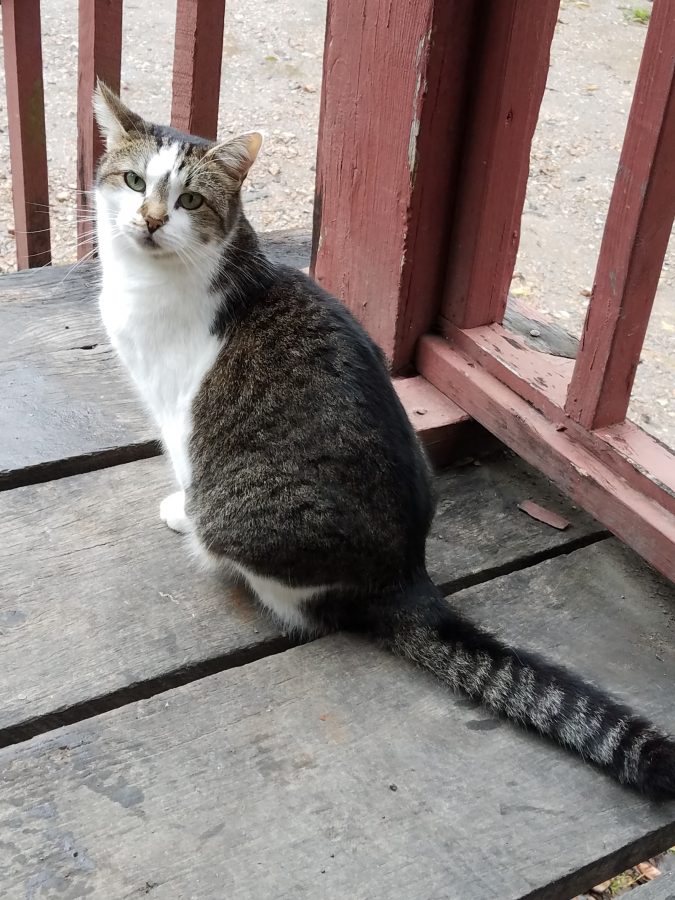 Several beautiful and very well fed cats.  I'm guessing they get lots of yummy food.
We left without going into the mill – so will definitely have to make another trip.  Hopefully on a nicer day, but this one was for sure a treat!