I'm in the "cold north", though they say it's not as cold as it usual is.  "You're welcome Iowa people!  Had to convince #3 son to stop so I could take a picture of the snow left in a ditch.  And, it may not be as cold, but… the wind here is brutal 🙁
Loved the little welcome center where we stopped – and the tour of Iowa Wesleyan University where granddaughter goes to school (and plays on the Volleyball team).  It really is a lovely college campus.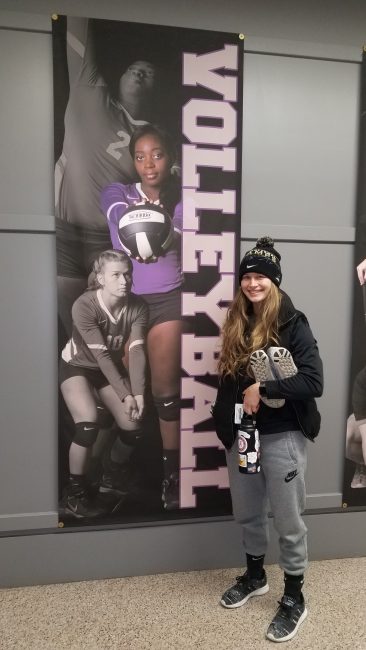 Granddaughter suggested a quick shopping trip to Von Maur where I managed to find a  dress for a  very special occasion.  Not a store I was familiar with at all.  They did have lovely Christmas decorations and a lady playing Christmas music on a baby grand piano – I could have just sat and listened to her.
Then an outing to eat at "Catfish Bend Casino's" brunch after Church on Sunday.  It was delicious and way too much food 🙂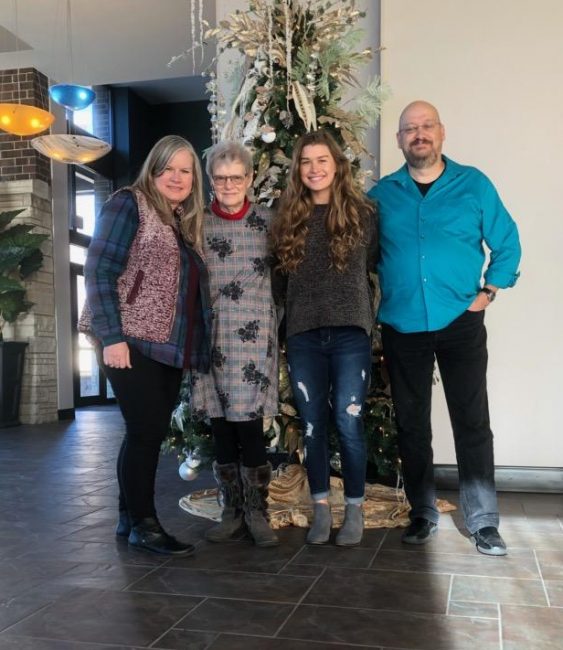 And, not to be outdone in the 'cat' department.  #3 son and family have TWO.  This one is a gorgeous, black, long haired.  He doesn't show well in photos and Koda is particularly unimpressed!
It's almost Christmas and if you're reading this I pray you have a very Merry Christmas and  blessed New Year!!!