This one was cut in 2017 – I just had difficulty even talking about it for a long time ( I guess that's crazy but so many things from my youth are gone),  It really pained me to have to have it cut.  It was behind what had been my parents house.  I love big trees and this one was huge.  #1 son and I together couldn't reach around it.  Sadly, it was dead and if it fell, well…. it would have taken both the small 'little house' and the main house (not in the picture – but you get the idea).  That tree had beautiful green leaves the year before it was cut.  Trunk was in terrible shape and if your foundation is bad….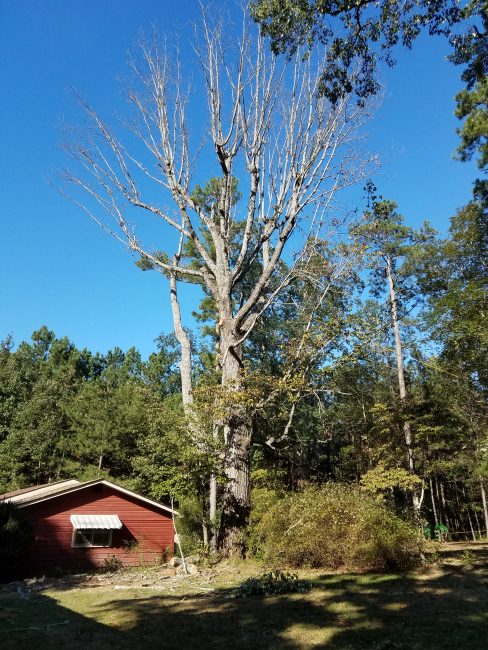 They had already trimmed off some of the really big lower limbs before I got there to take photos.
The pictures don't do justice to it's size.  He was using a chain saw with the longest blade I've ever seen and it still didn't go all the way through.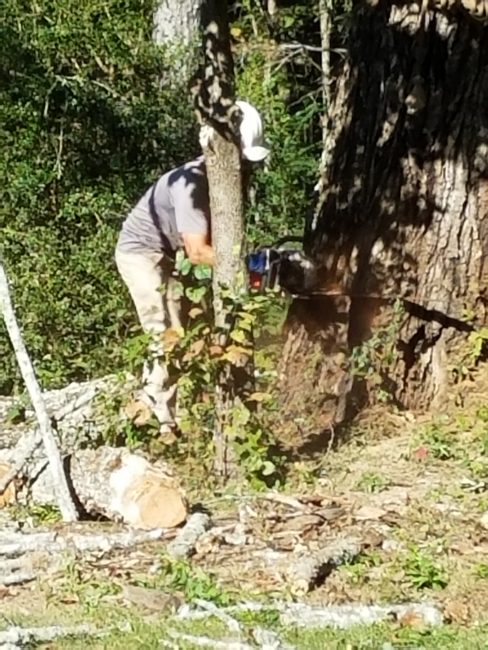 You can see in the video the size comparison between the man and the tre.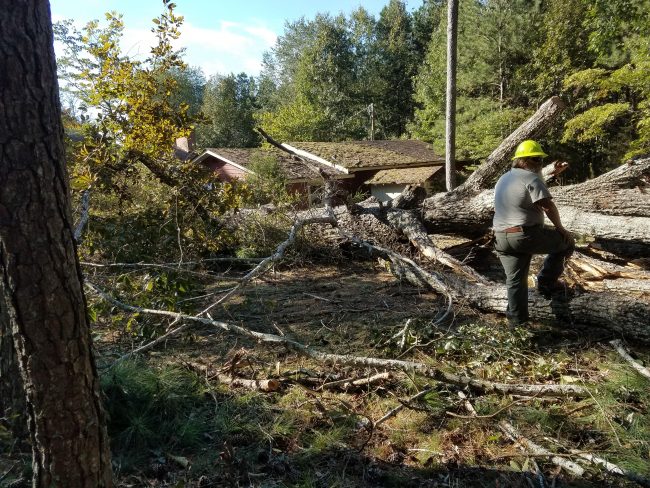 The tractor could barely lift one of the center sections to move it.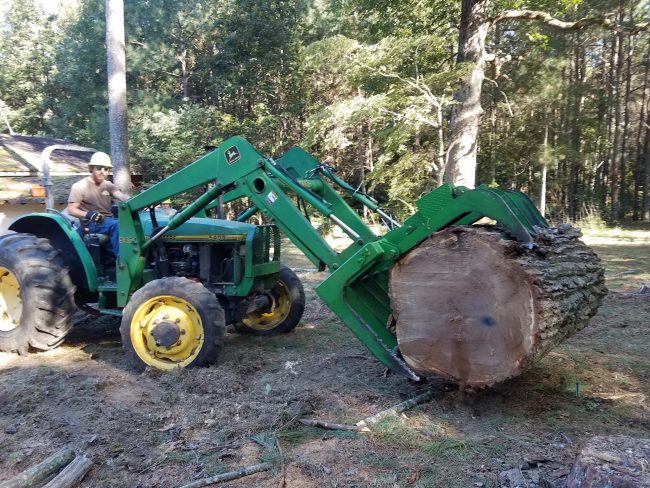 They insisted I stand on the trunk that was left.  It was indeed a big tree.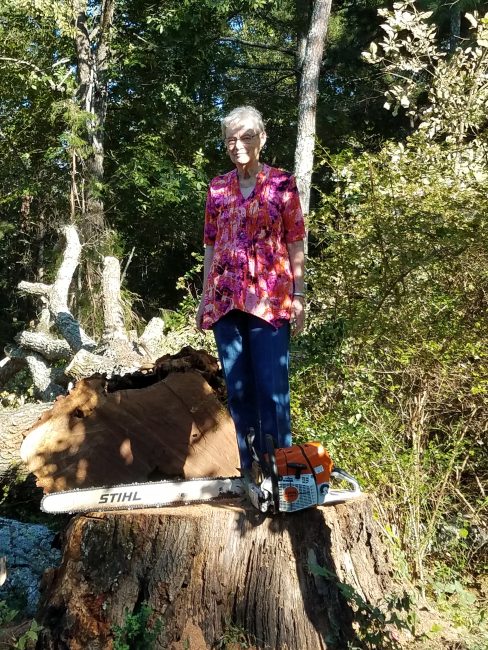 I don't really know for sure how old the tree was, but I know it was a big tree when I was a kid – and that was a lot of years ago.  I'm guessing it was at least 100 years old.  I cried when it came down – but was so thankful they were able to drop it in the opposite direction of the house.
Hunts Tree Service does a great job!