You northerners who might be reading this don't laugh.  Yes, this is a snow event in Alabama.  It snowed – I can see white on things – that's what counts.  Schools were delayed 2 hours – and I'm staying at home.  I even have icicles hanging from my deck roof – it doesn't matter what size they are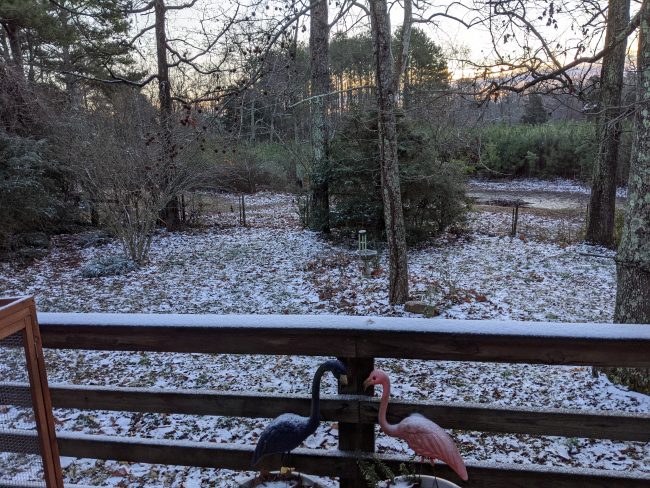 You can see a bit of snow on the shrub out my kitchen window.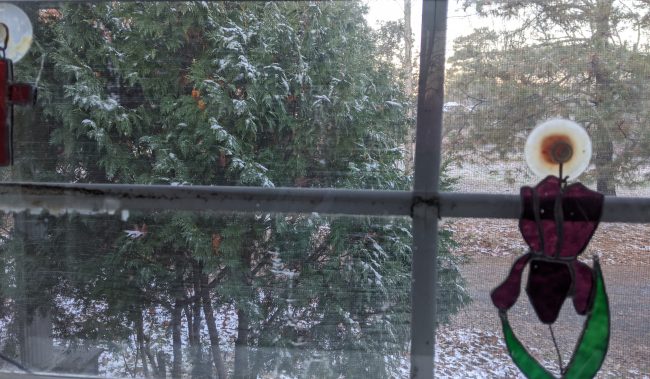 Does't happen very often here so we have to make a big deal of it when it does.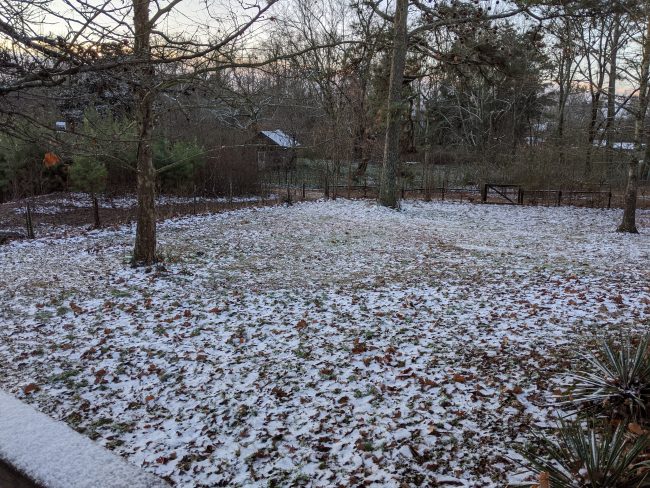 So, it was 29 degrees when I got up on Wednesday (when this event happened) and it'll be 52 degrees on Thursday when this posts.  So don't mock – it's still snow even if it isn't much (which I'm fine with – the not much part 😄).