Yup, you read that right…. Barbie fashions.  I didn't intend to post this till Thursday.  My friend Bettye who's blog I follow at https://fashionschlub.com/ mentioned my Barbie clothes and I thought it might make a good post, however, I've set myself a schedule for posting – and Tuesday was NOT the day…. but I'm  getting used to this format and silly me hit the "publish" button instead of the preview, so here it is.  Will I publish again on Thursday, we'll see…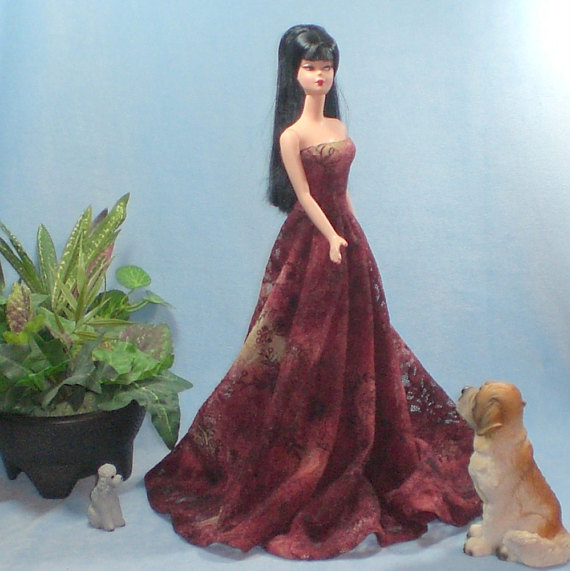 Barbies were a little after my time, but I've always loved them. My grandmother made many doll dresses for me when I was a child and taught me to make my own doll clothes.
And, I digress. Not sure how it happened but sometime in the 1990's I started collecting Barbie dolls. Another thing husband, kids & grandkids could buy for me – and they did! Collectible ones should be carefully kept in their original box and only looked it. I wasn't particularly happy doing that, so I bought a couple of 'cheapies' took them out of the box and decided I wanted to make them some better looking clothes.
This is actually several pictures of the same dress/outfit (with multiple parts).  It's the only handkerchief dress I've made though vintage handkerchief dresses are popular.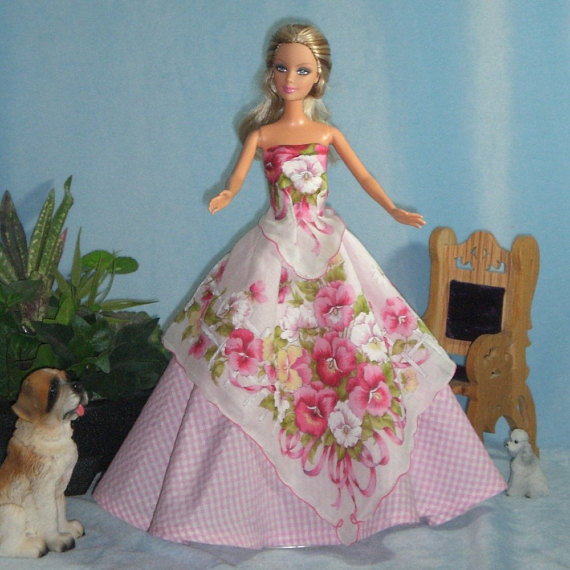 The photography is fun too, trying to get 'doll size stuff' for the photos.  I'm anxious to get some made with a better camera and setup.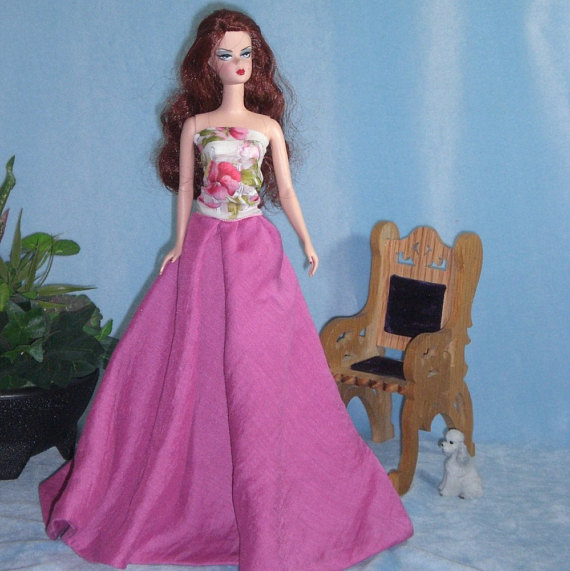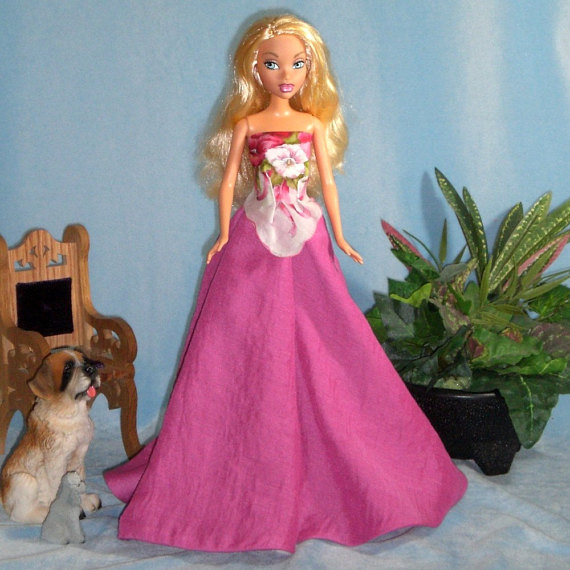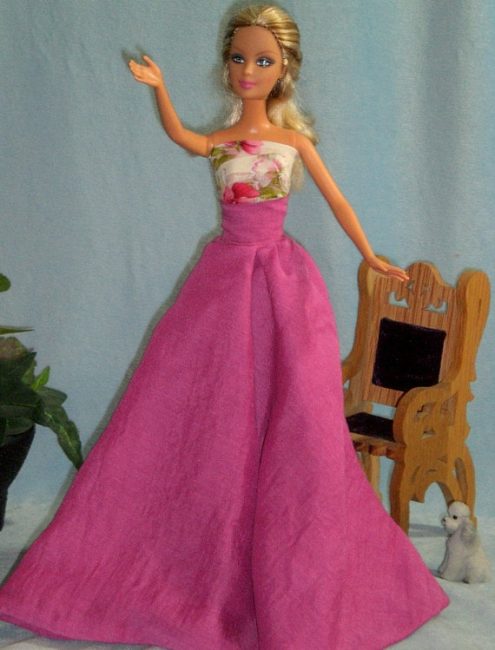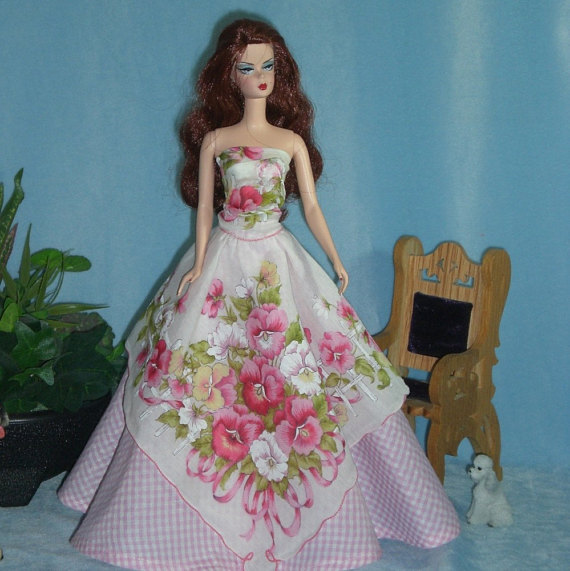 My husband was a great encourager for whatever I wanted to do, he was all behind it. For my birthday in 2005 he bought me a new sewing machine and serger and decided to make me a sewing table.
He could make anything so he designed it, we bought the wood and he started. Didn't seem to be going too well, he made lots of mistakes, we had to get more wood and ultimately I would up making the table myself  – with his supervision (my only bit of carpentry). We didn't know that he was seriously ill and he died 7 months later.
Again, I digress. He encouraged me to make Barbie clothes and I love doing it… so a small business was born. I still offer them on my website, and need to go back to making them. More for enjoyment than anything else.
NOTE: Please forgive the terrible photography in these pictures. These are old, much better camera now – and unfortunately I had a computer crash and lost most of my Barbie photos. Yeah, I can just hear my husband – back up/back up/back up – I do now. Kinda like closing the barn door after the cow is out. 🙂