…. made some new friends, stitched a LOT, ate good food, got to see my daughter and grandson who live in Tennessee and generally had a good time.  Came home tired, but a good tired.  I tried to walk around every hour but the chairs got uncomfortable pretty fast.
Some of the roomful of stitchers there.  I think there were 3 or 4 men who were cross stitchers among that hoard of women.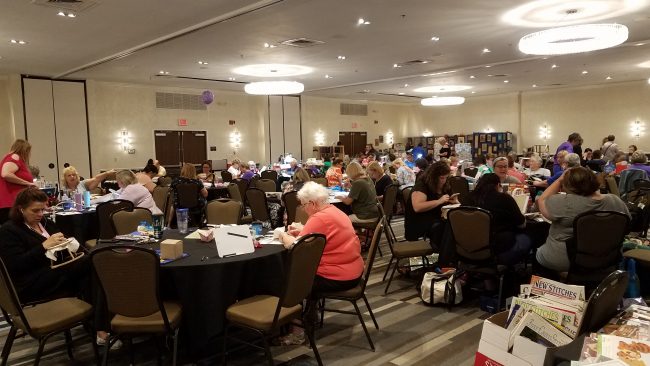 My table, I'm sort of in the back – on the right.  We were from Alabama, Georgia and Pennsylvania at my table, though there were women there from all over the US and I met a couple from the UK.  I wore long sleeves and wool socks all the time.  Everyone else was warm, I was freezing (and who's surprised about that?)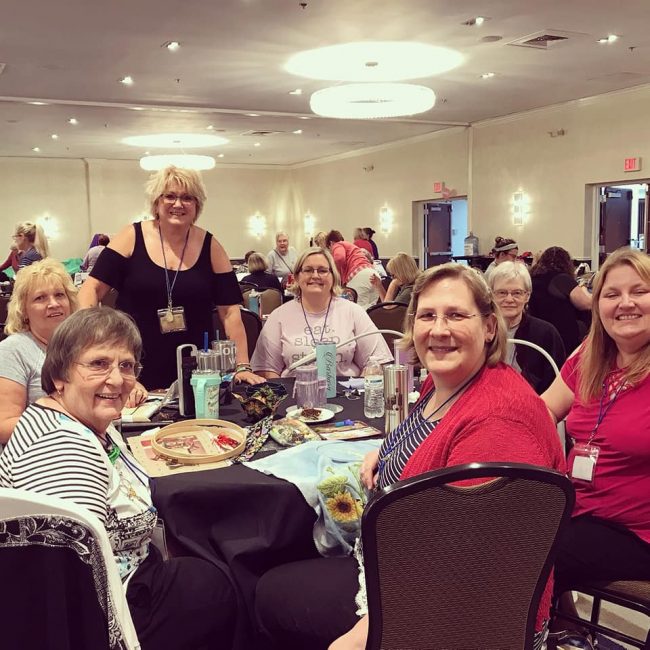 I was so blessed to have Barbara take me and thankful she convinced me to take my Craftlite.  The battery pack worked GREAT and it still had plenty of power when we left on Sunday.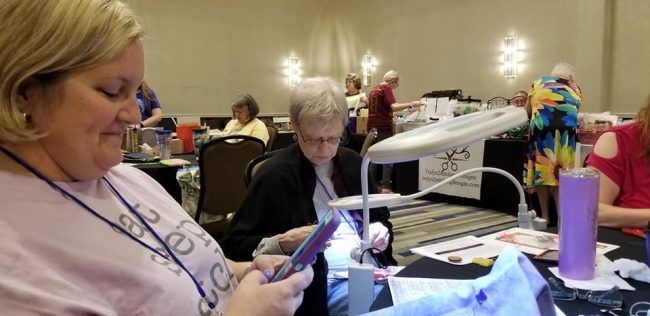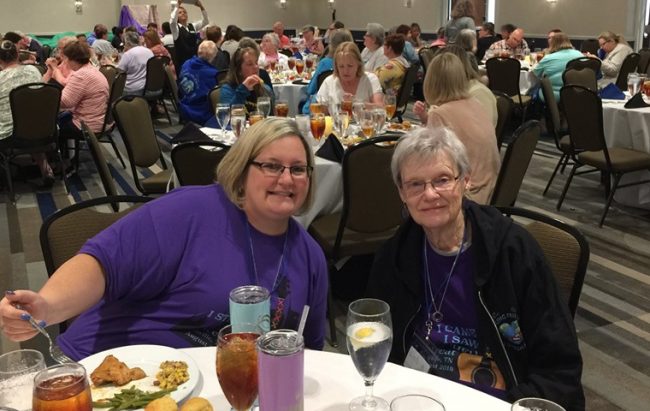 My cross stitching.  That's "Mini Koda" watching me.  Koda was actually at the sitters and she sent me LOTS of pictures.  Dogs were allowed at the hotel, but Koda is such a mama's baby and afraid of everything, it just wouldn't have worked with him.  And yes, that is some kind of blond brownie with chocolate chips – and yes – it was delicious!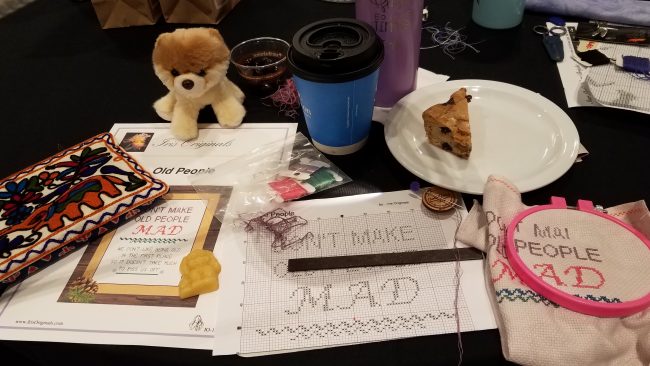 Couldn't resist this picture – a disabled lady and her sweet service dog were there.  She allowed us to pet the little dog and she was very friendly.  Don't you love her patriotic jacket.  See, I'm not the only one who was cold!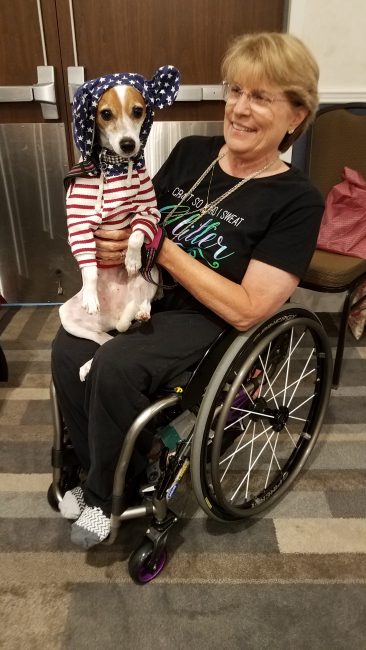 Another special blessing was having daughter Dixie and grandson Marks join us for lunch on Saturday.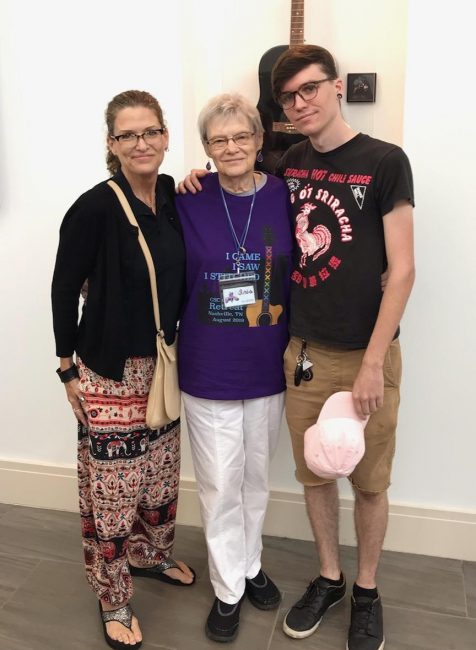 All in all it was a great weekend.  Was able to relax, stitch and visit and take my mind off my health situation.  Thanks again Barbara!