I haven't had many 'lazy' afternoons and and have been trying diligently to change that.  I've been the energizer bunny for so long I'm having to learn how not to be.  But, I just might learn to enjoy it.
I had posted earlier this year that I 'needed' to slow down – and that in itself has been a very long process, but I'm getting there.  I hear 'me' tell myself, "Self, you don't have to do that now", or "you don't have to finish that right now".
So, I'm slowly becoming a slug 🐌
Now, I can now be found getting my 'work' done in the mornings (the few things I do in the house 😉, working on cross stitch designs or writing a blog post) and taking most of the afternoon off and….  reading, watching some TV, or cross stitching.   And as you can see, my roommates have no difficulty helping me to take it easy.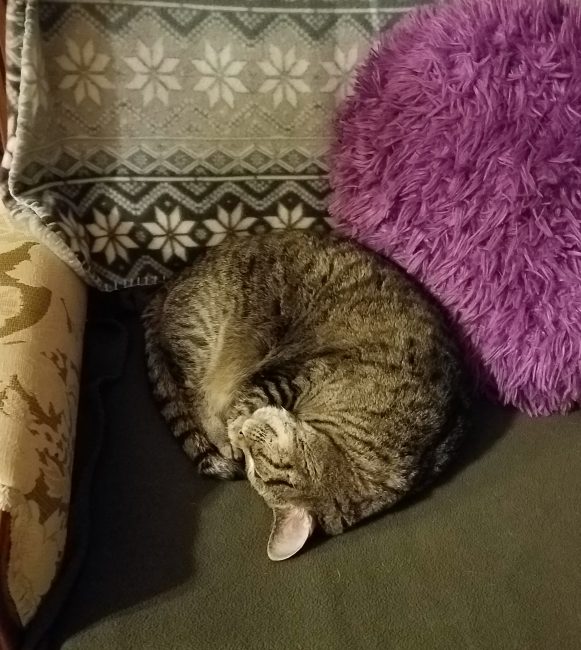 Looks like they have it pretty rough.
I haven't been doing nearly enough cross stitch and it's a serious stress reliever for me, so….  The cute little sloth below is one of my new designs and while I don't stitch models of them all – this little guy just spoke to me.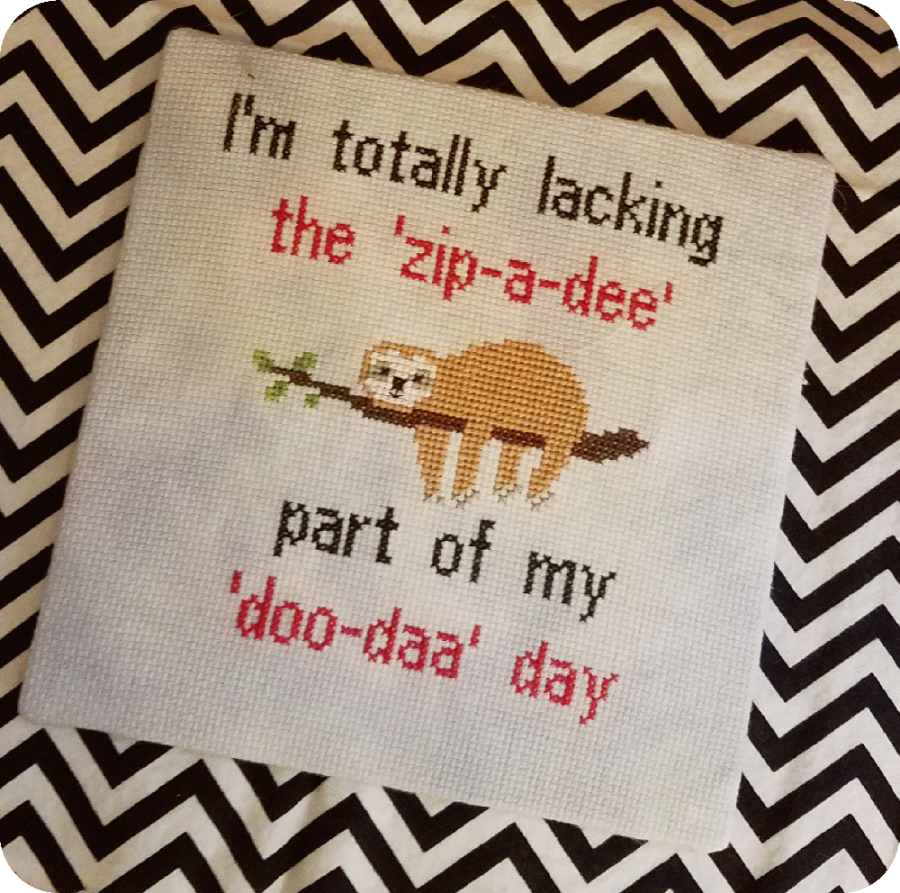 So, maybe I'm just becoming a sloth.