I hope all my readers out there in blog land are doing their due diligence in keeping up with their breast checks – and yes, men can get breast cancer too.  The following picture is  a poem a friend gave me when I was diagnosed.  I cross stitched it for breast cancer – but it applies to them all!!!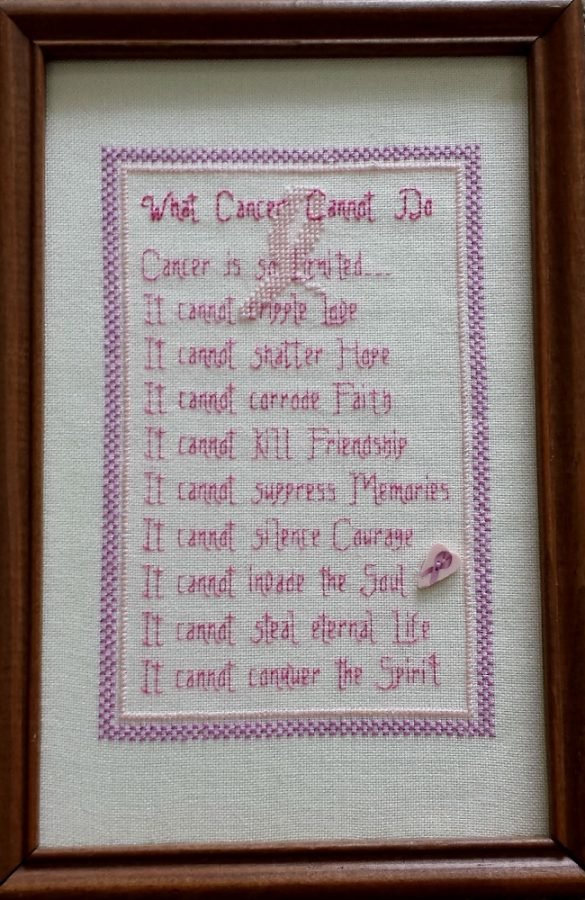 I'm a Breast Cancer survivor – 12 years and counting.  And, I'm here to tell you that you MUST listen to your body and be your own patient advocate always.  So, here's why that's so important…
In the fall of 2006 I found a lump in my left breast.  I was already scheduled for a mammogram, so they looked more closely at the lump.  The Radiologist report came back "nothing to worry about".  So, I tried not to worry.  However, said lump continued to get larger.  In late January 2007 I talked to a friend about it who is a nurse.  Her reaction was.  "You  need to immediately get a second opinion."
This doctor sent me for a second mammogram and then a biopsy – results BREAST CANCER!
I had a double mastectomy, did 4 months of chemo, (I chose not to also have radiation), 12 months of weekly Herceptin and 5 years of Arimidex.
Yet I shouldn't worry!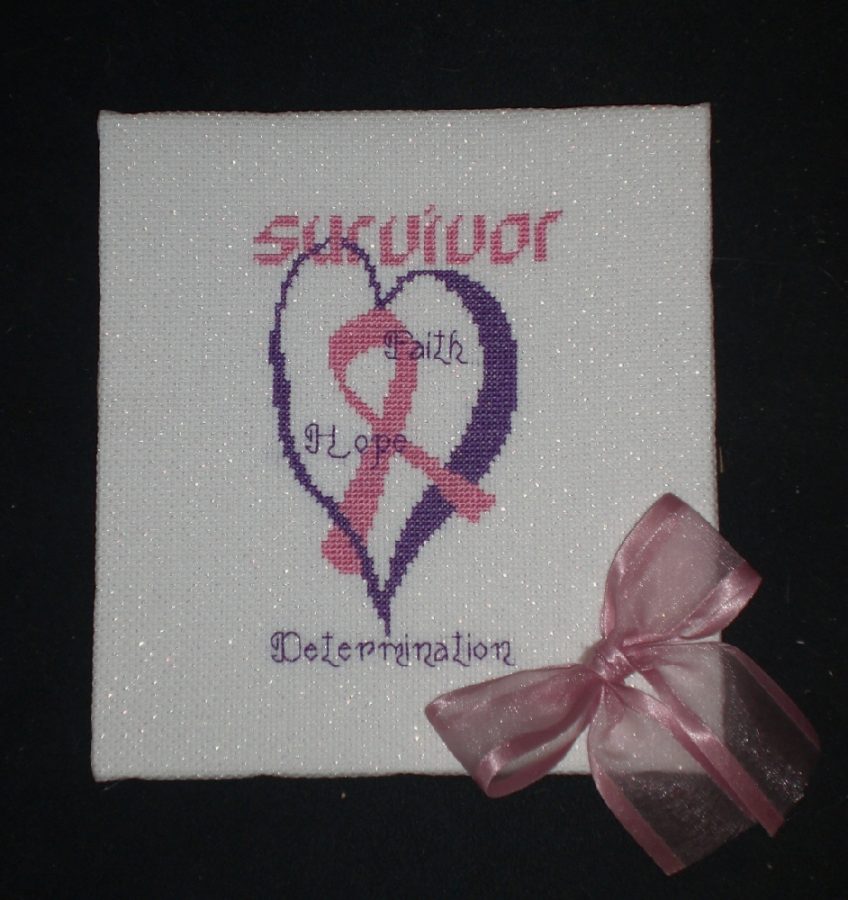 I learned so much (that I really didn't particularly want to know) – first – you MUST be your own patient advocate.  Ask a gazillion questions, do your own research, make your own decisions!  And of course, check your own breasts and have those mammograms!