Did a lot of reminiscing while listening to Christmas music, enjoying my fireplace, my Christmas lights and decorations and my early morning coffee yesterday.  Christmas alone is different – though I wasn't really alone – Koda, Boots and Emma Grace were all close by.  Dug out old photo albums of Christmases past.
But, the past is a great place to visit, but we can't live there.  So, I ate my yummy Pecan Praline muffin that I'd splurged on for Christmas morning and opened way too many gifts from family and friends.  Spent the rest of the day relaxing until…….
Friends picked me up and took me out to dinner with them (a first for me) – and where did we go…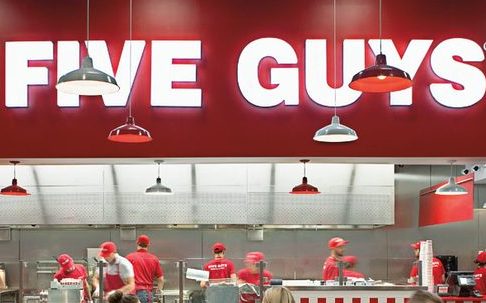 Now I have to tell you, this was definitely out of my comfort zone – first just to go out to eat on Christmas and then to have hamburgers and french fries.  (And the place was doing a thriving business.)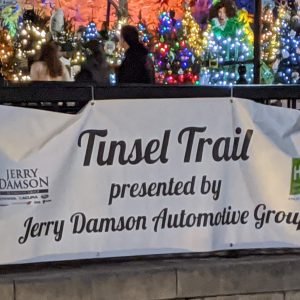 The food was excellent and the fellowship with great.  So then, another first – we went to The Tinsel Trail – no idea how many lighted Christmas trees were there but it was gorgeous. The weather mild and I took a gazillion pictures. This is at an outdoor park in Huntsville and who knew there would be that many people out on a Christmas night – but it was really lovely. Everyone – including me – were enjoying themselves. There were families with kids of all ages, dogs in cute Christmas sweaters, and Christmas music playing over loud speakers.
The trees were from 'sponsors' – there were businesses, churches, memory trees and some really creative ones.  It was difficult to even chose favorites there were o many good ones.  The walk was quite long but well worth it.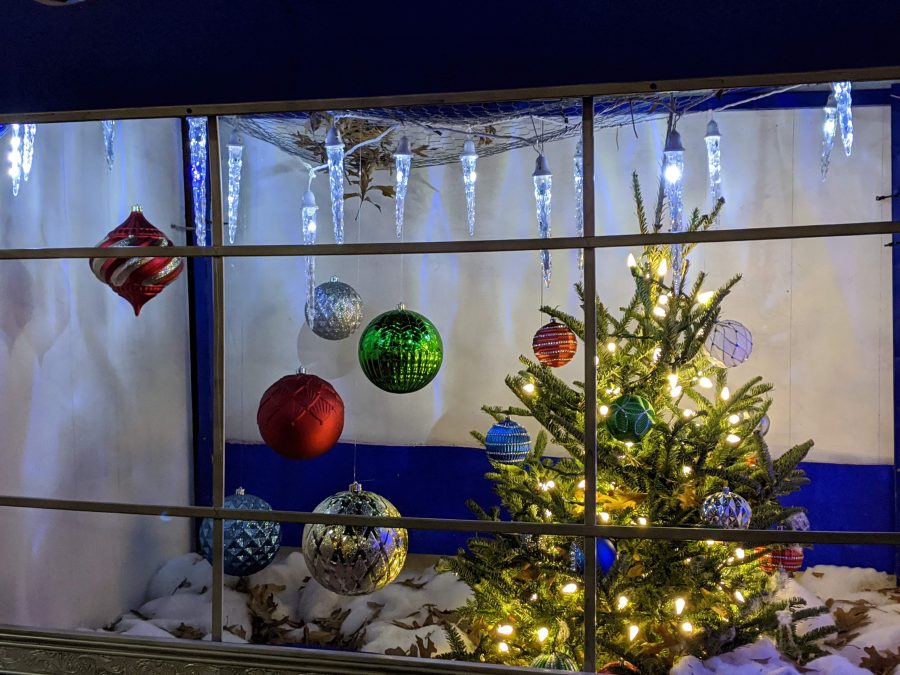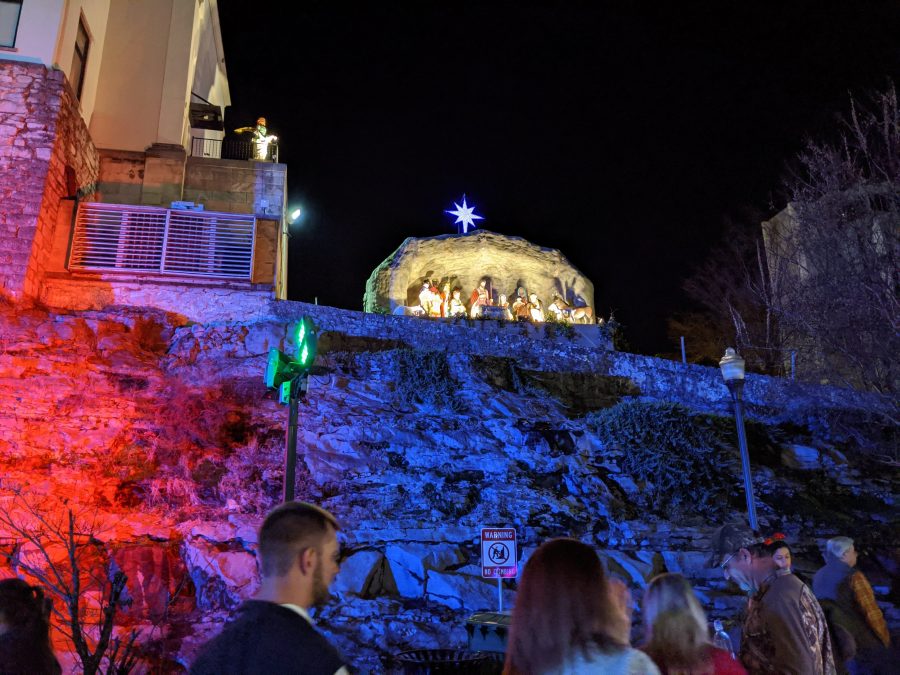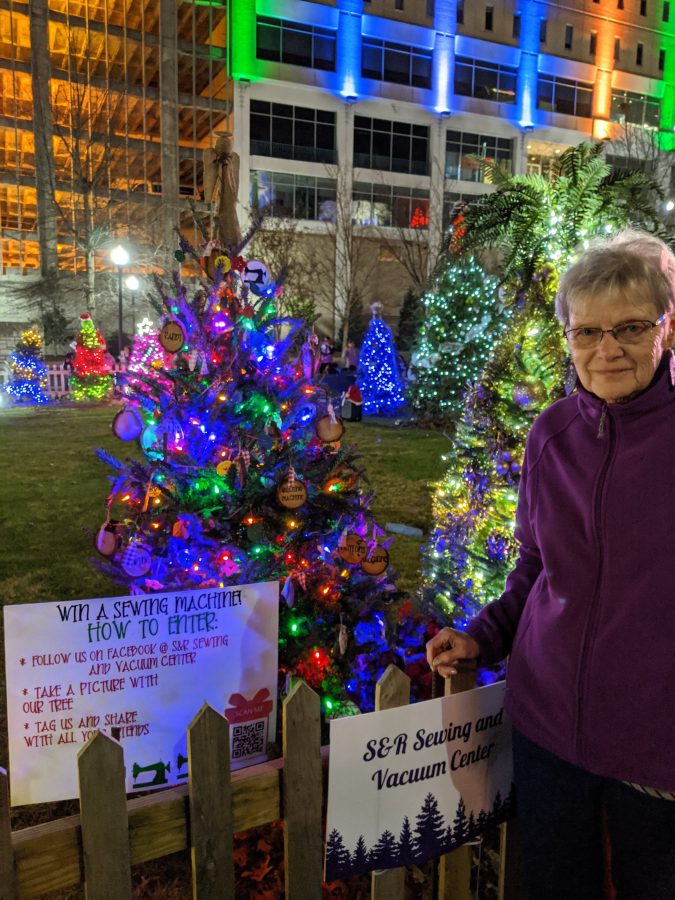 So many gorgeous and interesting trees
One of my favorites was definitely different.  A "wooden tree" and the ornaments were vintage door knobs.  Not sure what the star on top of the tree was – but the entire thing was really striking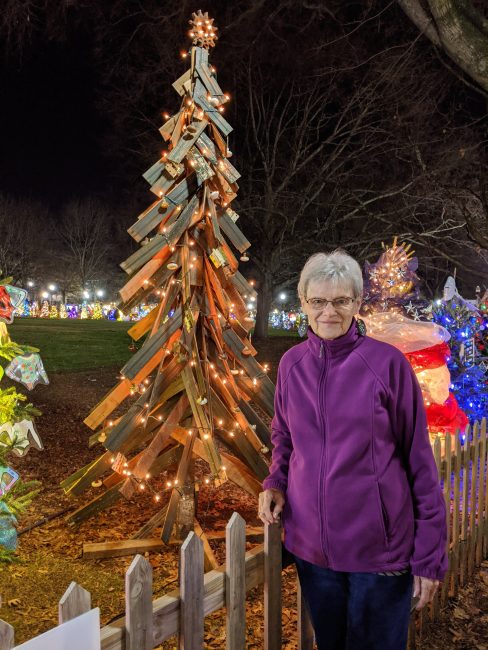 I'm late with my Thursday post because it was just so difficult to pick which trees to show – they were all so great.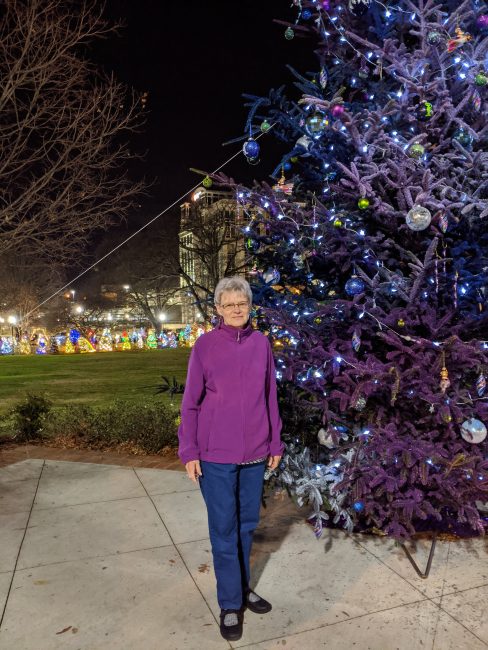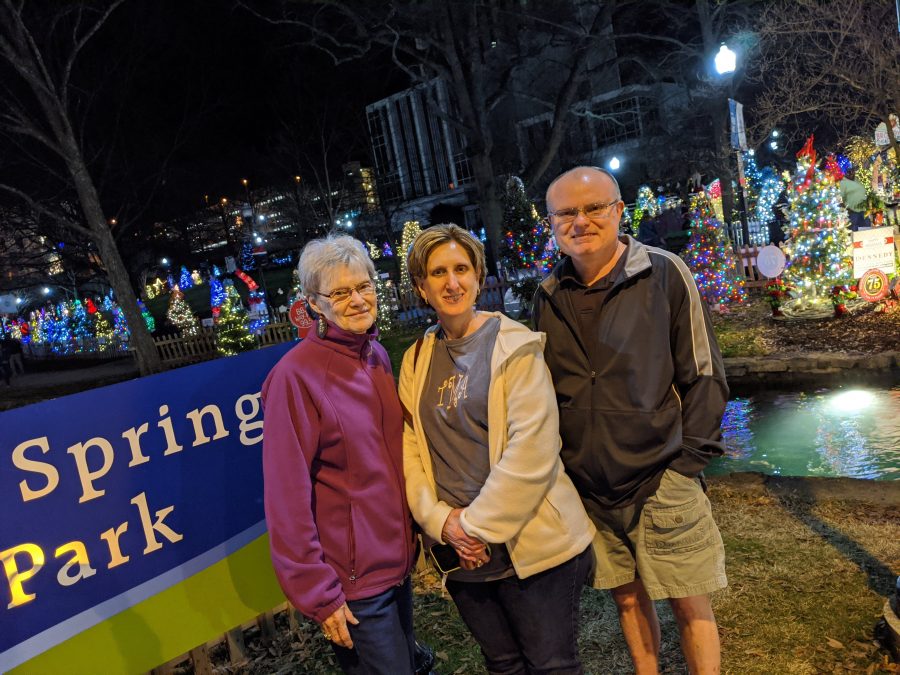 It was definitely a different Christmas for me – but I thoroughly enjoyed it and am so grateful to Treasea and Kevin for their friendship and for showing me a lovely Christmas evening.