There are three – #1 and #3 grandsons and #1 granddaughter.  They're all grown up and married now and I was blessed to be able to see all of their 'homes' while I was in Texas recently.
#1 grandson and his wife have purchased their first home out in one of the suburbs.  It's a more established home and really lovely.  I was really tired when we went by their house and got to see it all, but just forgot to take pictures…. so this picture was actually taken in 2018 and that's "Sadie" they're holding.  Sadie was a puppy then, she's now grown into a BIG dog who still thinks she's a puppy 😲🐶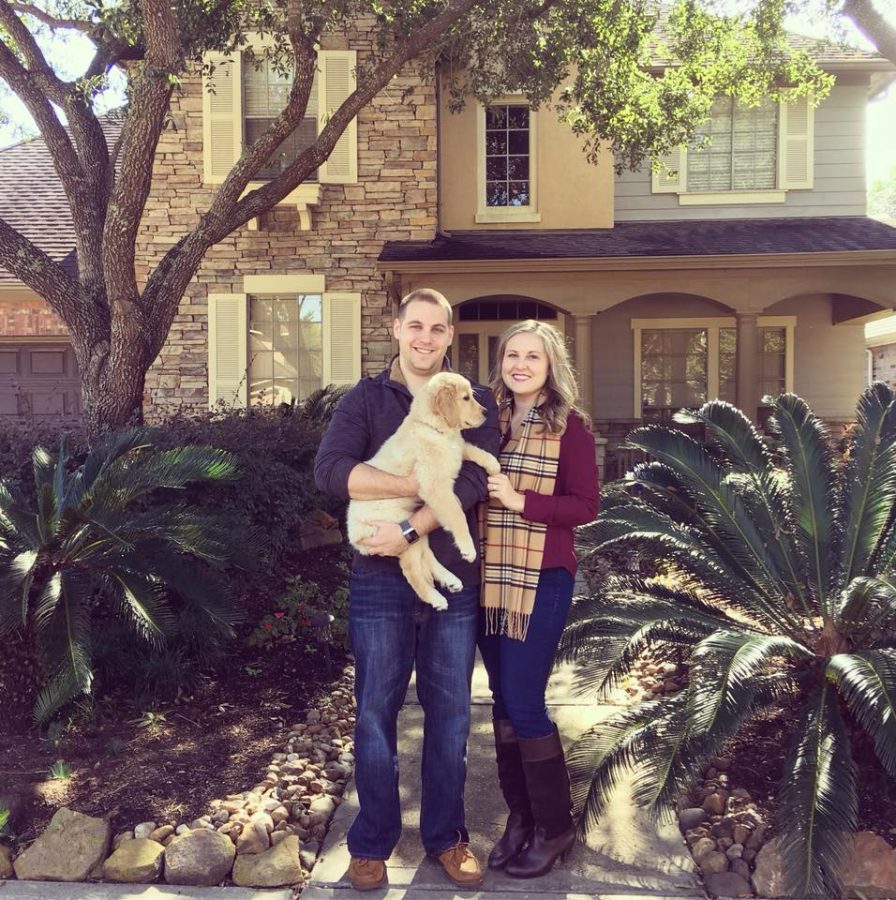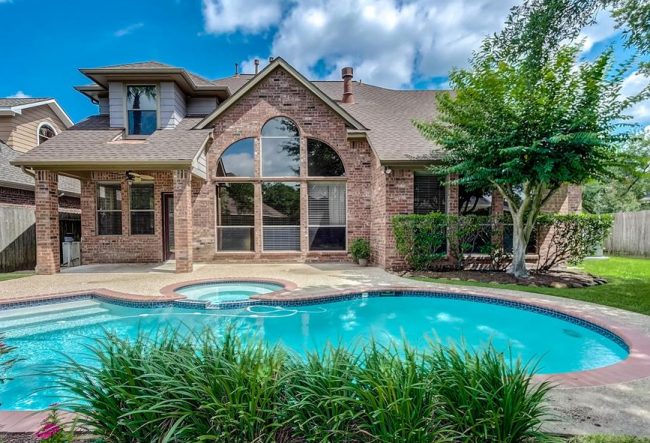 Looks like a fun backyard too – maybe I should visit in the summertime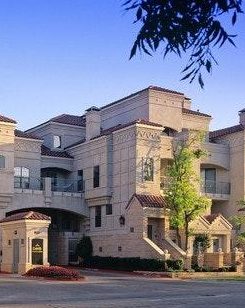 Then #3 grandson (the #2 one in Texas 😊) lives in uptown Dallas (who knew there was a downtown and uptown?).  Same day, still tired – no pics of their really nice apartment where they can walk to lots of interesting looking shops and restaurants.
Grandson actually rides the trolley to work.  I enjoyed seeing them – didn't know they were around anymore.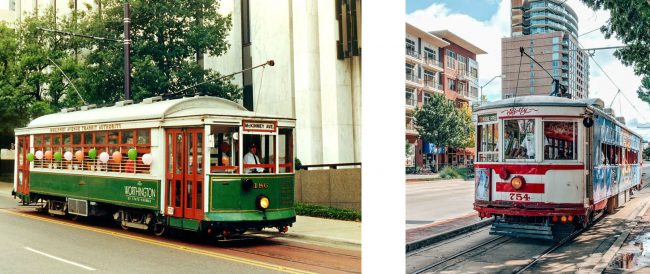 Then next would be granddaughter (who just got married). They have an adorable 1930's cottage that's been really well maintained on the inside.  This picture definitely doesn't do it justice.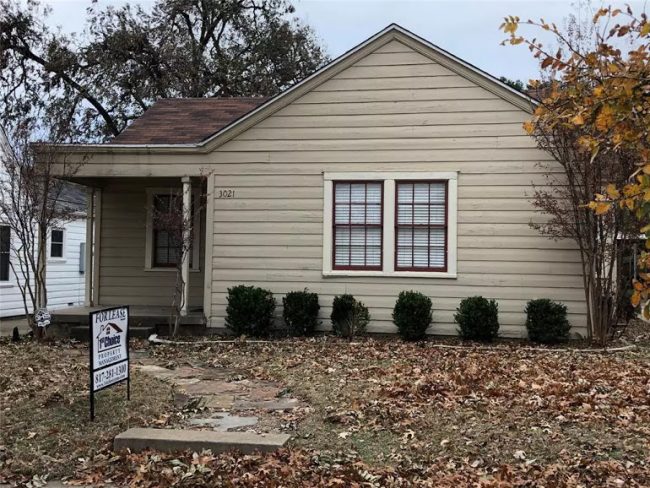 It's quite spacious and while they updated the kitchen with granite counter tops, they kept all the built ins and character.
I especially liked the old 'telephone shelf' in a hallway.  I can remember one of my great aunt's having one of those when I was a kid.  Made your house quite "up to date".
I'm in love with this house.  It was great getting to see where they all lived and while each one is different they're all special – just like my grandkids!