Welcome to the latest edition of Where Bloggers Live. It's kind of like HGTV's "Celebrities at Home," but…Bloggers! Who doesn't like to peek behind the scenes and see inside people's homes and lives? Over the next few months, a group of seven bloggers will be sharing their workspaces, their homes, towns and more!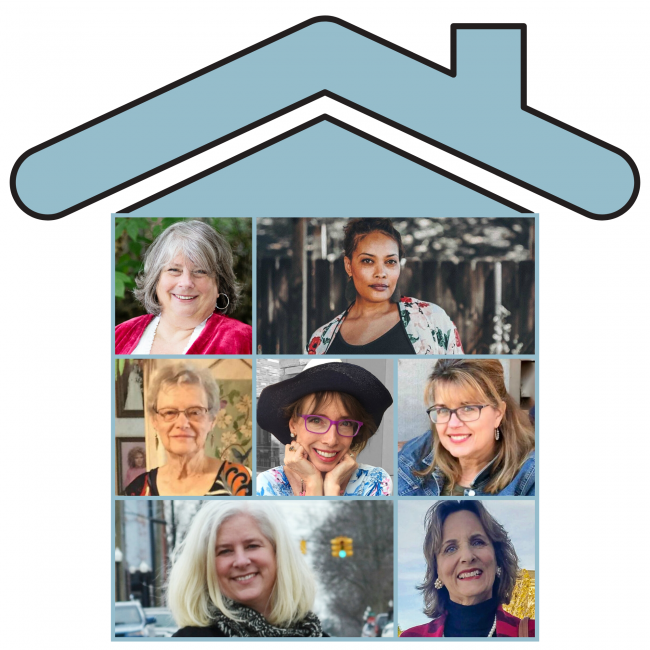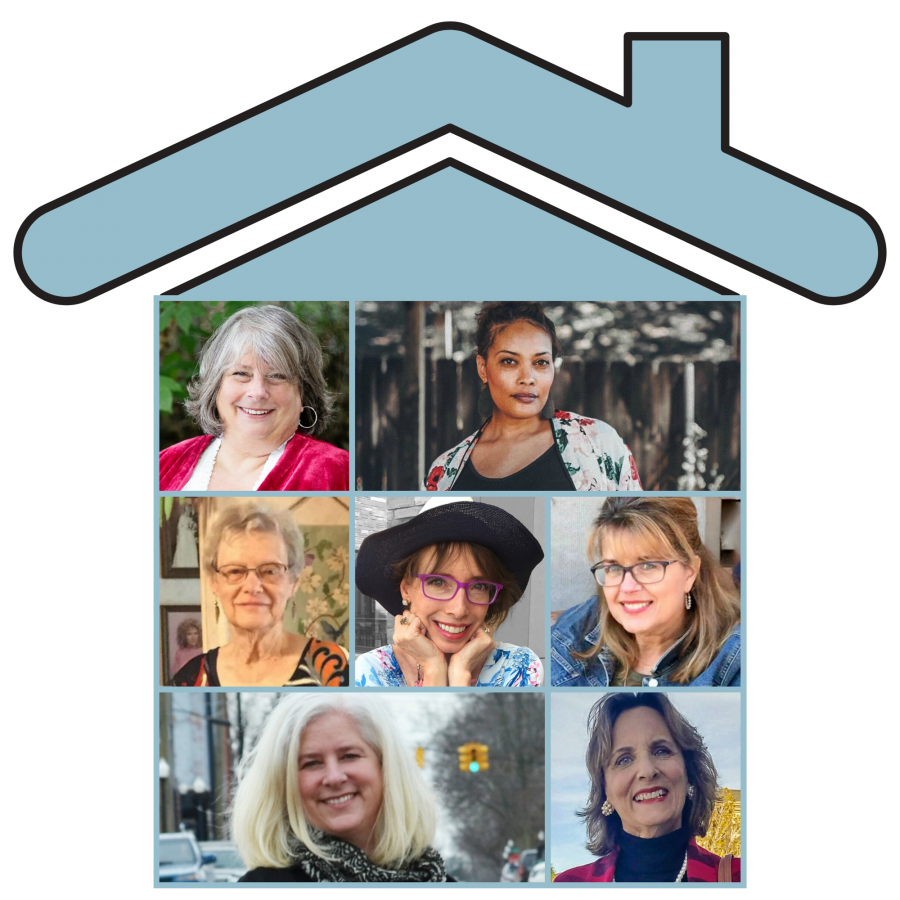 This month is Valentines – people/things we love/valentine's decorations… I didn't think I had any valentine's decorations, but I do have valentines that stay out all year long ❤
I've been so blessed with Love – and valentines over the years.  Sweet husband who never forgot…. kids and grandkids – all have made me feel special.  I still have a balloon (flat now) on my office bulletin board from Chuck – who knows how long ago.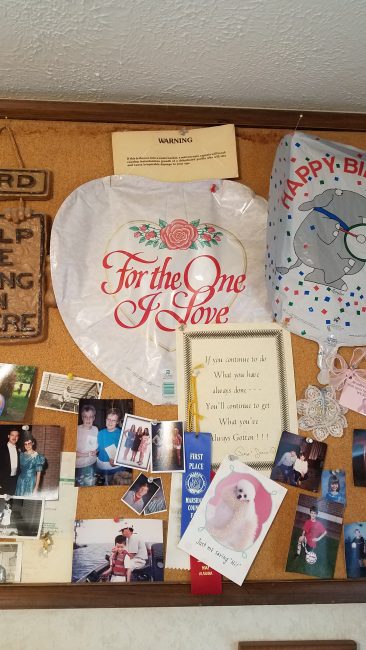 Then there are elephants – sure can't count how many elephants I've received over the years – both from Chuck/kids/grandkids/even friends.  Have I mentioned I love elephants? 😍 🐘  You know, one can never have too many!  These little guys stay out all year – sweet reminders.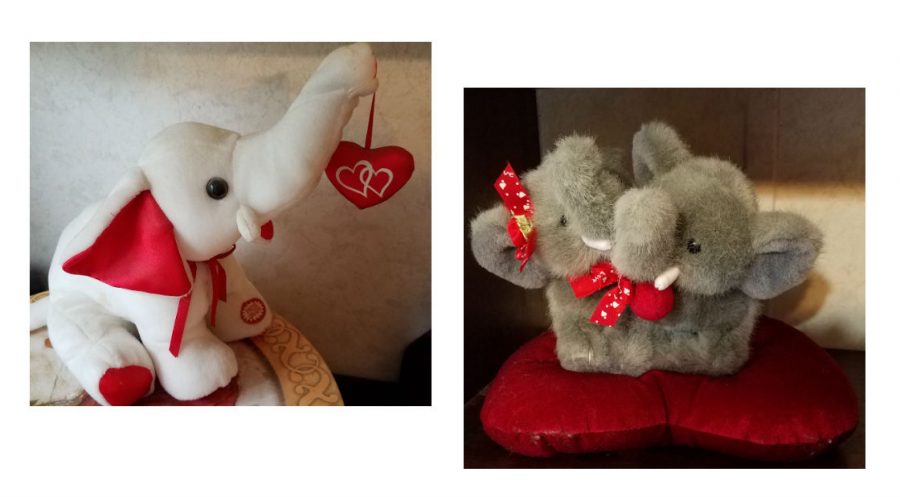 And there's this one from #5 grandson (who is now a young man in grad school with a fiancé).  He was always a good 'elephant picker'.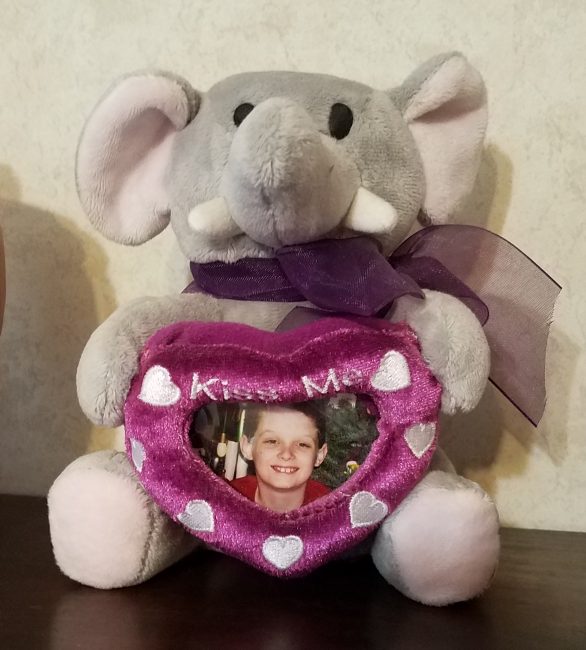 And, they weren't always soft and fuzzy.  This sweet one from Chuck still hangs in my office.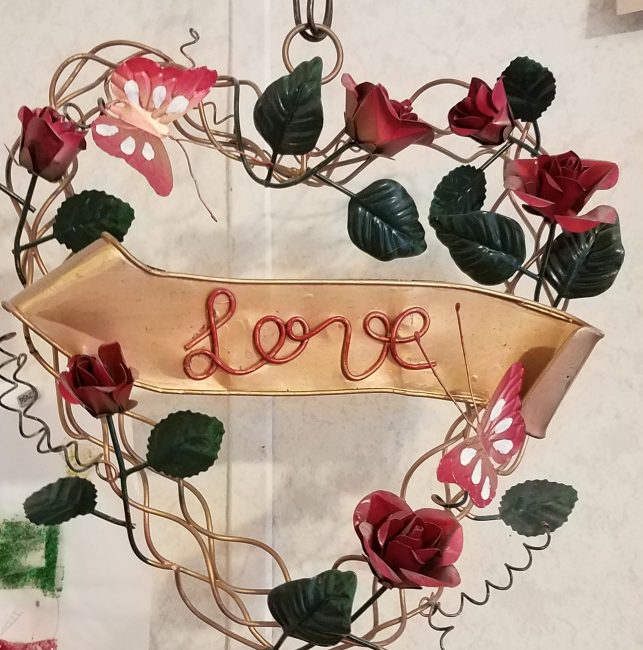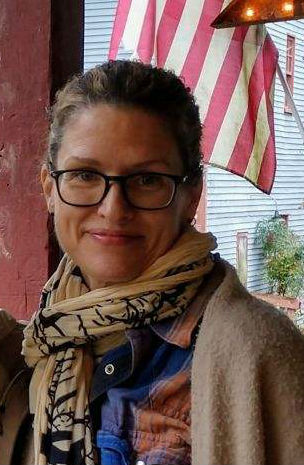 This Valentine's Day is also the 38th anniversary of when my beautiful daughter came back to me.   If you're interested you can read a 'condensed version' here.
I miss having family close, but fortunately I have a sweet church family/a supportive work family/friends and my sweet 'fur famly'.  When I'm working they're keeping me company – sleeping close by.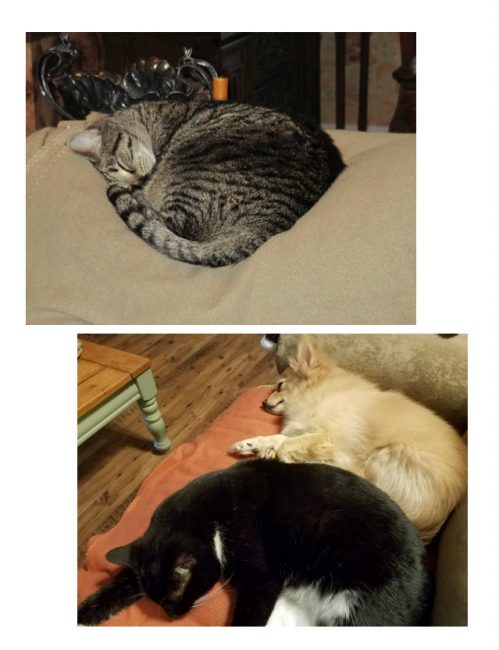 My family has always been my best cheerleaders and support and always showed me love.   My children are THE BEST!  They all came for Thanksgiving last year (with spouses).  And 6 of my 8 grown up grandchildren made it – with 3 spouses and one fiance.  I'm supposed to have more pictures (including all the in-laws –  who are also the best).  Hopefully the pictures will come soon!!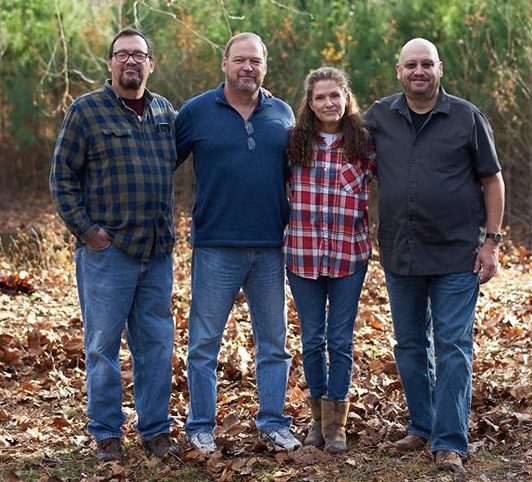 Aren't they a good looking bunch? 😄  (That is a rhetorical question – of course they're good looking.)  So many sweet reminders that I have been loved!
Bettye at Fashion Schlub
Daenel at Living Outside the Stacks
Iris at Iris Originals Ramblings
Jodie at Jodie's Touch of Style
Em at Dust and Doghair
Julia at When the Girls Rule
Leslie Roberts Clingan
Be sure and visit the other ladies to see what happens with them.