Here we are and another month has passed since the last Where Bloggers Live – if you haven't visited before, it's a look into six different bloggers lives – things about them, things about their homes, etc.  This month is our favorite music.  Should be pretty entertaining!  Mine might be a long post, so take a seat, get comfortable and give a listen.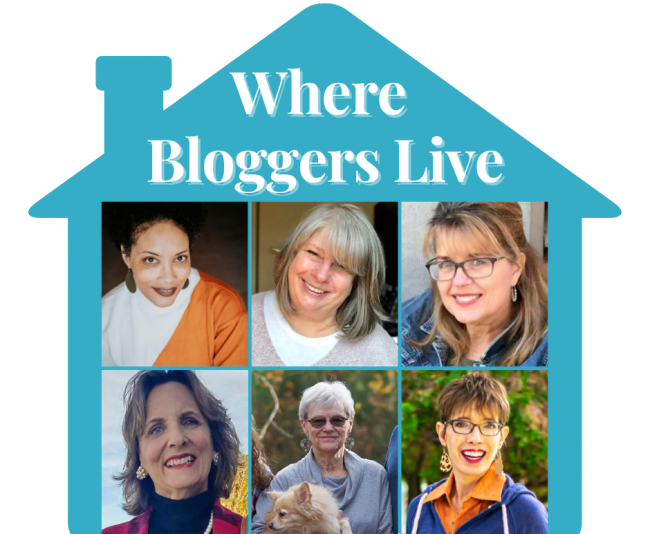 So, I've always LOVED music.  Took piano lessons for years as a child – was organist in my church back in another life and actually did some singing.  Now mind you – I was never very good, but I loved it.  Grew up listening to my Dad's radio play Country/Western and still really like 'some of it'.
So, what's my favorite music.    We were involved in a lot of music back in the 70's when the Contemporary Christian Music really got started.  Don Francisco, Carman, the Gaithers, Andrae Crouch, Keith Green, and so many more really good ones.
The music from then is still relevant today, and I still listen to them often.  Give a listen to Carman sing "The Champion" and "Sunday's on the Way"
Loved hearing Andrae Crouch sing Soon and Very Soon and so many more.
My birthday present one year was to go to a Phil Driscoll concert – we had a front row seat and man, can that man  play a trumpet.
One of  THE most powerful is by Don Francisco, and still one of my favorites – "He's Alive"
This song by Mercy Me "I Can Only Imagine" seriously makes me think.
Chris Tomlin sings about my current favorite, You're a Good Good Father
And current really powerful song is Raise a Hallelujah
I could go on and on and on, but need to give you links to my blogger friends who are sharing their favorite music this month.
Daenel at Living Outside the Stacks
Bettye at Fashion Schlub
Em at Dust and Doghair
Leslie Roberts Clingan
Iris at Iris Originals Ramblings
Jodie at Jodie's Touch of Style
Hope you enjoyed listening some of my very favorite music.  Like I said – I could do this all day.