Yup, it's past that time.  I've needed one for awhile, but you know.  It's just one of those things you keep putting off – until it gets serious.
#1 son (who is renovating my parents home) had to have a new roof put on it and so I was able to use his roofer who is reasonably priced (still high for me, but…. it is what it is) and does a good job.
They've been here for several days already and gosh do they make a mess!  I know, I know, they're trying to clean it up as they go, but there's just all this "little stuff" falling down – outside and INSIDE.  As they walk and bang on the roof, it seems there's a 'fine powdery dust' falling in my house (from my ceiling).  They've had to replace several pieces of plywood, so however they do that probably contributes to the mess.  Plus lots of 'little black stuff' on my deck and front porch (which they're blow off every day).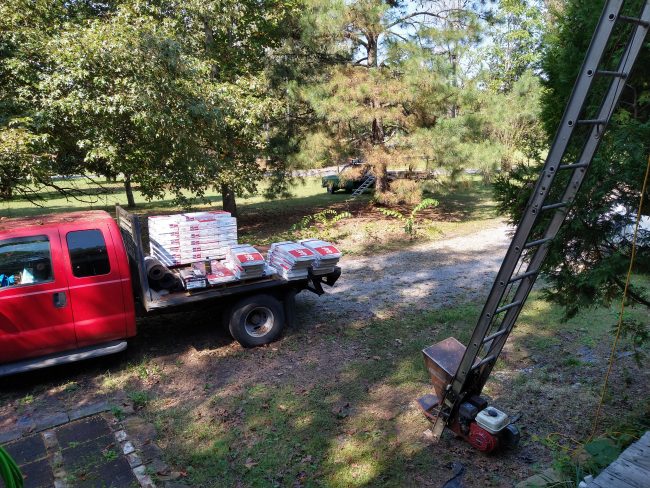 They have this fancy contraption attached to the ladder that magically takes the shingles up to the roof – they've already taken a bunch – but I do have a pretty big roof, though of course you can't see the 'top' where they're actually working.  And, they can't really get their truck up as close as they'd like for all the debris they're taking off, because… I have plants/shrubs/STUFF close to my house, and the back is virtually impossible to get to.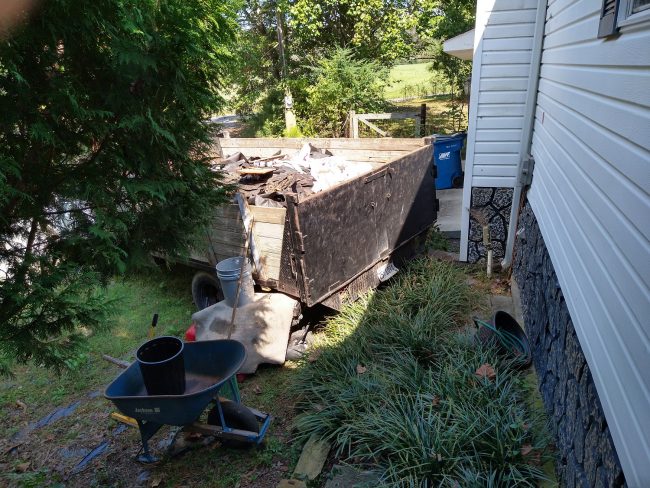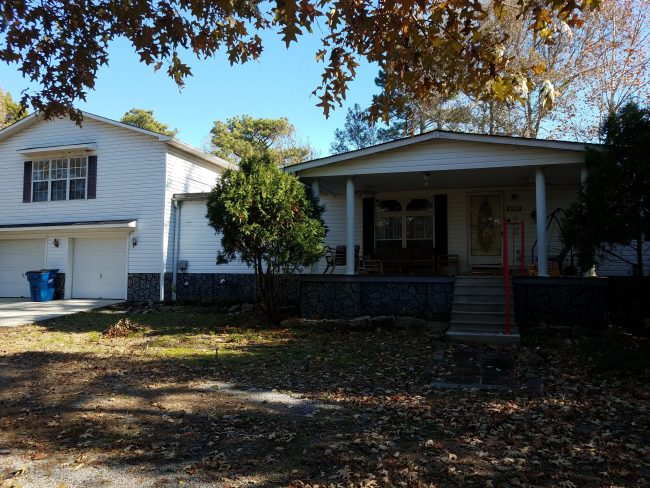 The animals are way less than pleased too.  Koda and both cats just go nuts.  I thought Koda would be barking the entire time, but instead he cowers as close to me as he can get.  I have some doggie stuff to try and calm him down.  But couldn't get it in him.  Finally resorted to a very light dose of Benadryl and that helped some.  The cats are frantically trying to hide.
At least my kinda sad little fall scarecrow wreath is still by my front door.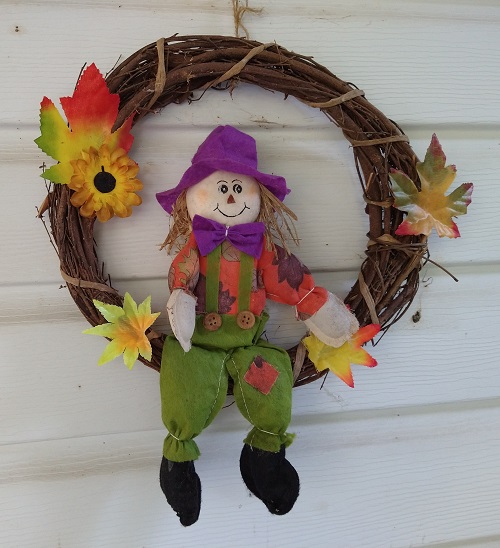 I know this will be over with soon, and I'll be the proud owner of a leakless house!