Another edition of "Where Bloggers Live" – an interesting twist at seeing us in our normal surroundings, doing our normal 'stuff'.  And, it seems "stuff – or junk" is the subject this month.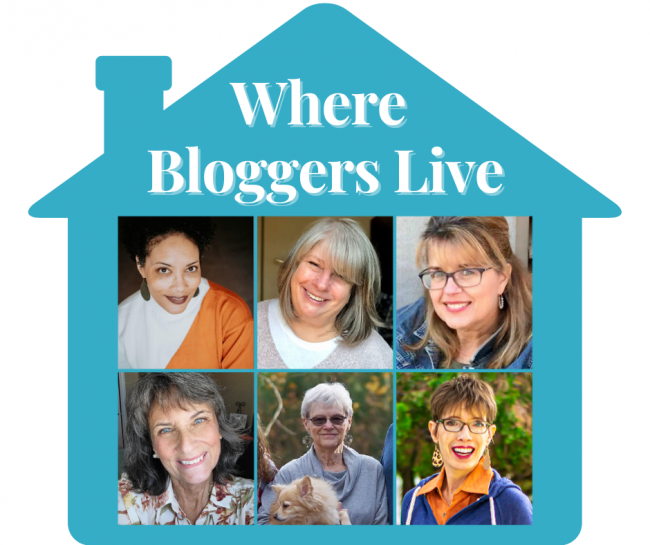 I wasn't real excited about it, but don't misunderstand.  I definitely have plenty of "junk".  And, when I started thinking about it, I definitely have more than one junk drawer.
That said, I'm focusing on the 'main' junk drawer in my collection.  That would be the one in the kitchen that holds, a large variety of tool related stuff….. a hammer, several screw drivers, nails, pliers, flashlight and who really knows what else.  Of course you understand when I go to look for something specific – it's hiding under whatever it is I don't want.  I should probably clean it out, but heaven knows I'd throw away something really important if I did.  My picture simply shows the drawer pulled out as far as it goes without being taken out and that's definitely above my pay grade.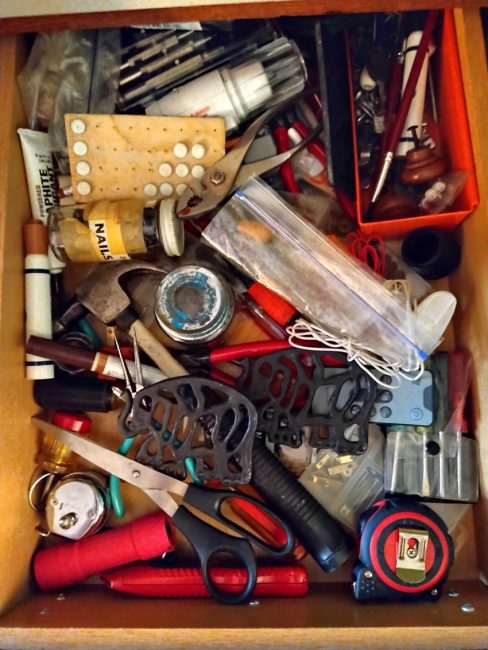 Oh wait – there's elephants in there.  Imagine that!  A junk drawer in my house that has elephants – "they're everywhere, they're everywhere, they're everywhere". 😀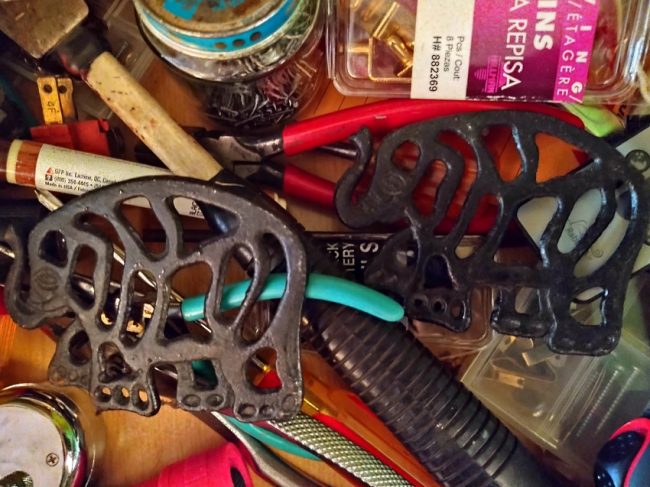 I did take another quick picture… this one is "one of" my sewing junk drawers – and there's my grandmother's "sock darning egg".  Not that I'm actually using it, but surely wouldn't get rid of it.  And a tennis ball – who knows how that got in there.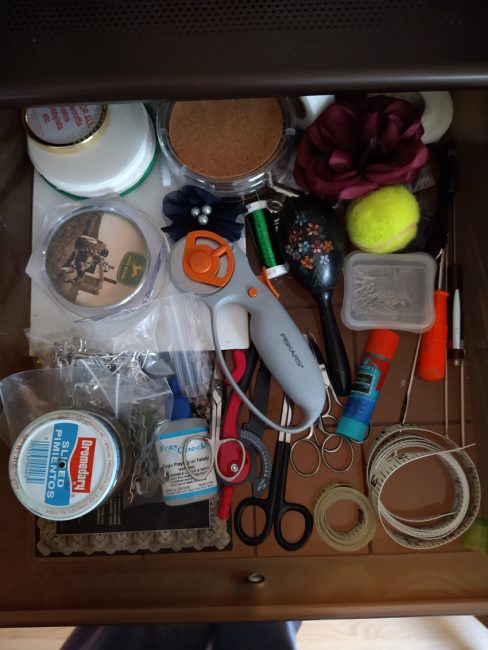 So there you have a peek at some of my junk.  Be sure to check out my blogging buddies for their take on this month's "Where Bloggers Live"
Daenel at Living Outside the Stacks
Bettye at Fashion Schlub
Em at Dust and Doghair
Leslie Roberts Clingan
Iris at Iris Originals Ramblings
Jodie at Jodie's Touch of Style