Here we are again – our monthly edition of "Where Bloggers Live"….. a small look into the lives of six bloggers from way different paths, backgrounds and physical locations.  This month is our 'Favorite Holiday at Home'.  This one was a little difficult for me.  I've lived through a gazillion holidays – but picking a favorite was a real challenge.  I love Christmas, and I can say that's my favorite holiday, but a favorite one???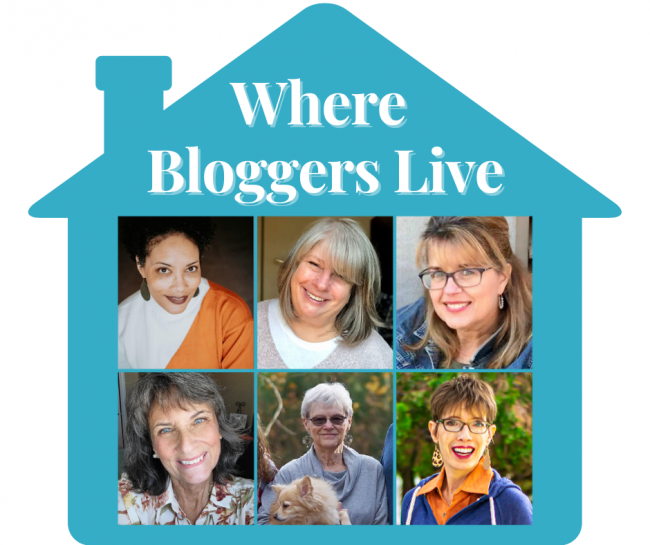 Well, I've struggled with this one – and time is running out (I hate to be late with anything) – but I guess my favorite at home holiday has to be Thanksgiving 2019.  All 4 of my kids were here and 6 of my 8 grandchildren.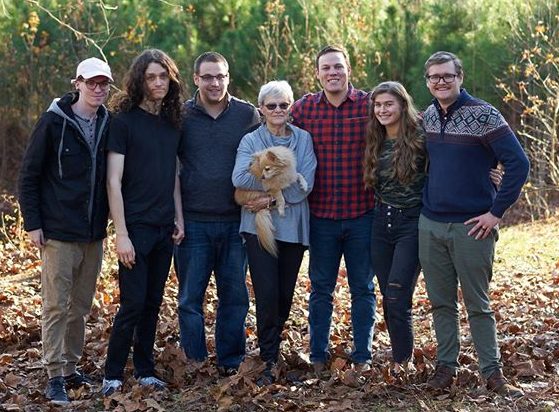 Now, if that's not a good looking bunch I don't know what is!
I think most everyone had fun playing various games.
Some of us just rested…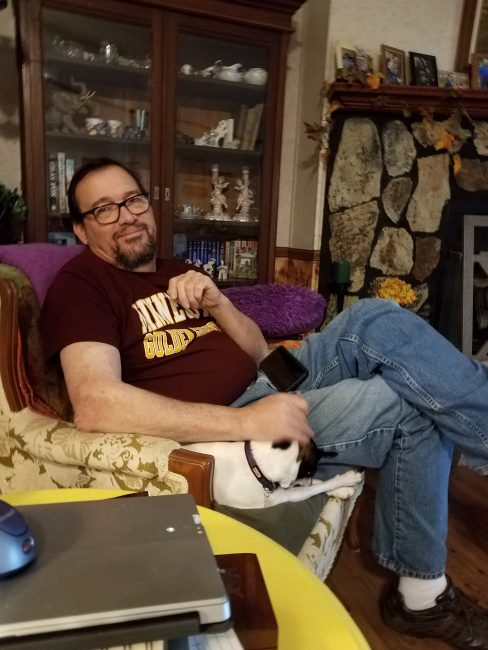 And when it was dinner time, even with my big table we still had to bring out the card tables – but everyone had a seat.  And I promise you there was not a paper plate to be found.   It was the good china, silverware and glassware.  Yes, it all had to be washed by hand – but I had plenty of dishwashers.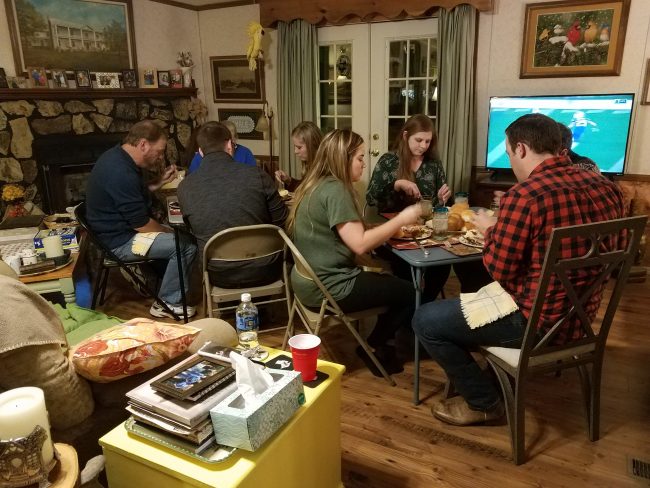 The food was plentiful and delicious (and no, I didn't cook any of it but the daughter-in-laws & daughter who did cook did an outstanding job).
Somehow I didn't get nearly as many pictures as I wish I had.  It was definitely a crazy, busy time – there were 18 of us!  I'd like to believe this event will happen again sometime in my future – it'll be a wild ride if it does as now there are even more, with more grandkids married and a couple of little greats!
Be sure to check out my blogging buddies for their take on this month's "Where Bloggers Live"
Daenel at Living Outside the Stacks
Bettye at Fashion Schlub
Em at Dust and Doghair
Leslie Roberts Clingan
Iris at Iris Originals Ramblings
Jodie at Jodie's Touch of Style