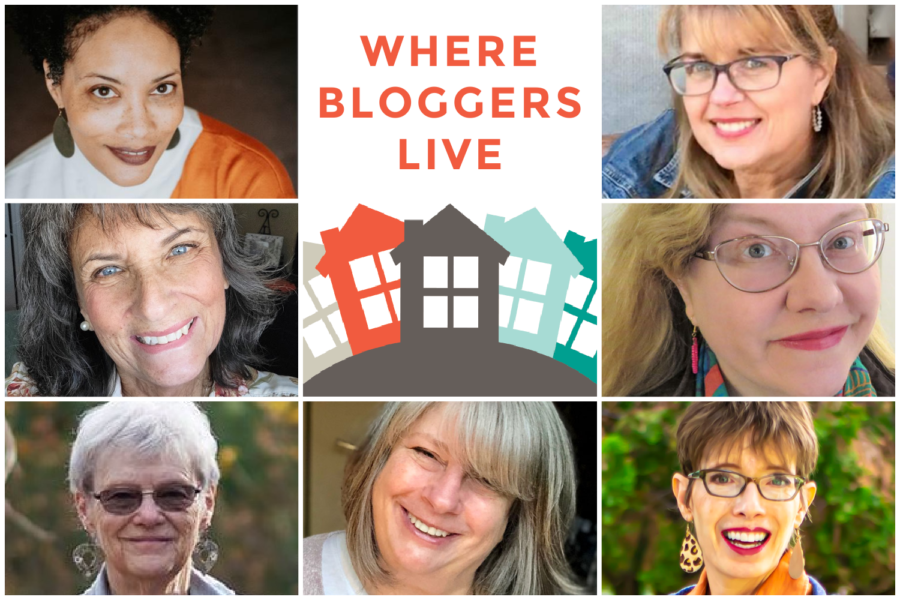 So, here we go again, we have a new face on the block, and one on vacation – so be sure to check out everyone's very favorite furniture.  Link list at the bottom of the post.
I had difficulty choosing my very favorite.  I have a number of antique pieces that have been in my family for a VERY LONG time.  The 'first runner up' to my favorite is a vintage glass front bookcase.  It belonged to my Great-Great-Grandfather (who died in 1885) and sat in the living room right next to the fireplace (in this house) when I was a child.  It was so close, and fireplace so hot, it's got a scorched area at the top left.  In my house now it sits to the left of my fireplace and holds a LOT of my elephants, books, pictures and 'stuff'.
It was a difficult choice – but I guess my very favorite is my dining room table.  It has quite a history and still looks pretty good for it's past.  Again, belonged to my Great-Great-Grandfather, Ira Foster.  He and his family had a large plantation in Georgia prior to the Civil War.  He served in the war the Quartermaster General for the state of Georgia.  When the Yankees were getting near his house, he loaded a large Chickering piano, and the dining room table (probably other things too) into a wagon and started for Alabama (where he had property).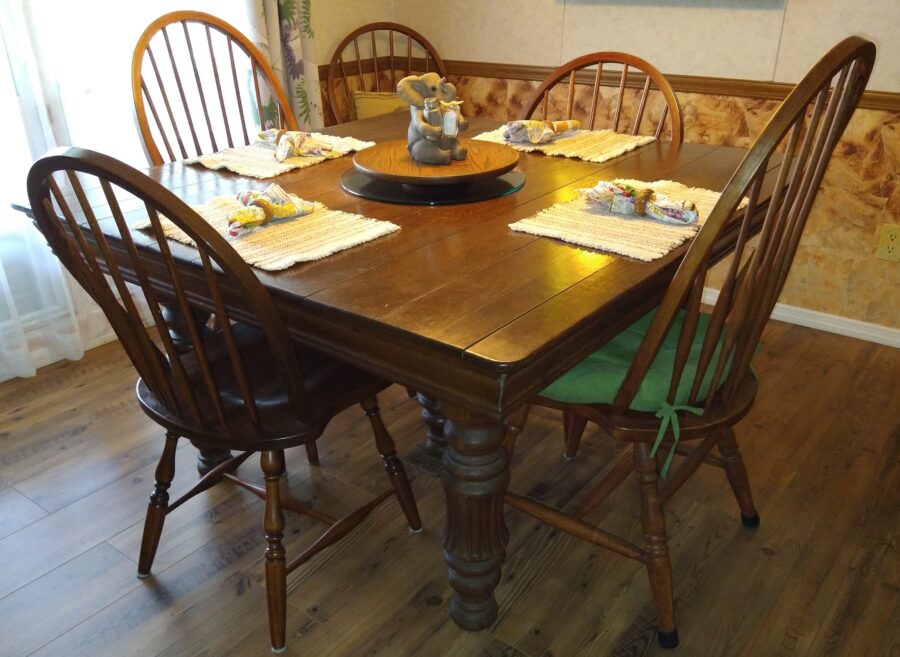 The wagon was unloaded at a church somewhere along the way, then reloaded and on to Alabama.  Eventually this table occupied the dining room in the big house – complete with all it's leaves.  I had no idea it could be turned into a square table.
The table is 52″ square in the above photo.  With the 4 leaves it makes a 104″ table (that's almost 7-1/2 feet).  Now, my dining area isn't really big enough for all four leaves, but I've used them a number of times when lots of family is here.  The picture below shows my granddaughter at the table just ready for dinner.  It will seat 12 comfortably and 14 if you squeeze them in a bit – or maybe even 16.  Looks like this was Thanksgiving.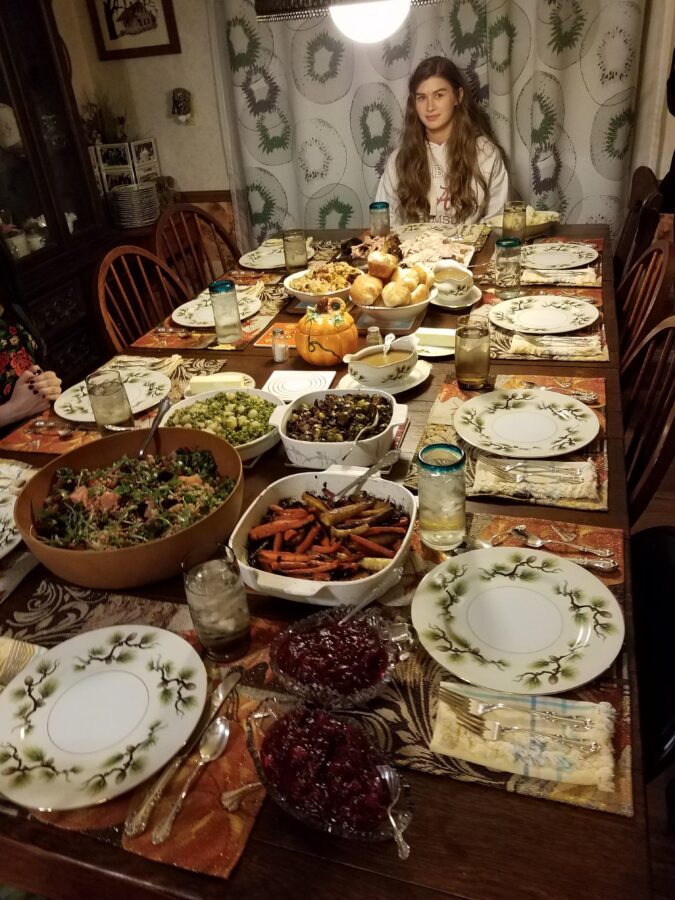 When the table finally came to me it was in terrible shape, literally falling apart.  My husband bought oak strips and brass nails, turned the top upside down and put hundreds of screws in to hold it together (the same thing to the leaves).  Does it look in perfect shape now?  No!  But the shape it's in is perfect for me and I sit at it every day. (See my green cushion in the top picture – makes it more comfty than the wood chair.)
Now, stop my my blogging buddies and find out what their favorite furniture is.
Bettye at Fashion Schlub
Daenel at Living Outside the Stacks
Em at Dust and Doghair
Iris at Iris Originals Ramblings
Jodie at Jodie's Touch of Style
Leslie at Once Upon a Time and Happily Ever After
Sally at Within a World of My Own