You know you live a pretty boring life when you can't find anything to post about except a new lamp!!
Ahhh, but this lamp is a life saver.  It's a floor, magnifier lamp – specifically for my cross stitch.  The eyes just aren't what they used to be and sadly my old lamp decided to only work part time, and not necessarily when I needed it.  Those who do fine needlework with poor eyes will understand.  Can't say I'm as excited about this lamp as my old one, but it'll get the job done once I get used to it.
The old one still worked fine WHEN the light would turn on, but…. it's too temperamental to use.  I expected to have a huge assortment to choose from as it's been a number of years since I bought my last one., however, the style I wanted is apparently not what's out there these days, and this one is the closest I could come.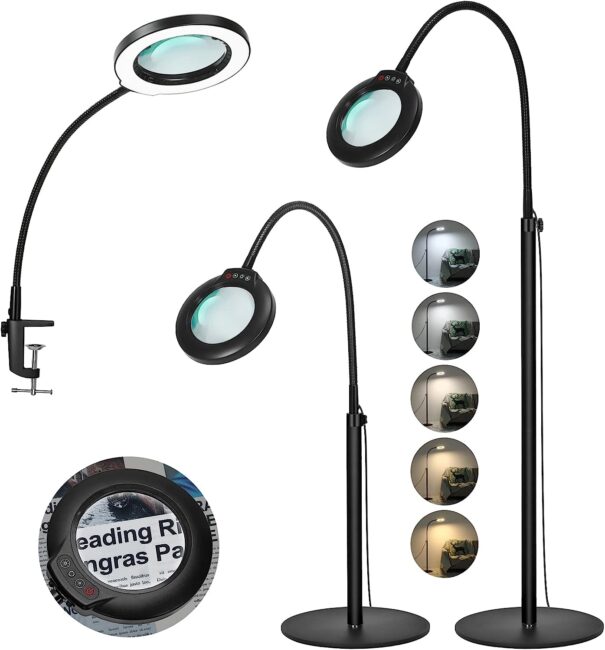 I use this as the picture on the right. Next to my chair and comes across my left shoulder with my cross stitch directly under the lighted magnifier.  Now I have an excuse to cross stitch more – I've got to get this new lamp 'broken in'.