…the weather has cooled off some – about perfect for me, though I was outside early one day this week and did need a sweater – not complaining.
Had to make a few stops when I was out and saw a good many nice fall/Thanksgiving decorations (I managed to come home with only a couple of things).  Then I dug into my very full "fall decor bin".  Didn't completely empty it, but did find a few thing I'd completely forgotten.  So as you come into the front door, you're met with a massave amount of family pictures, a bit of fall decor, and of coure an elephant.
Into the living room is the fireplace – more pictures on the mantle – and couln't resist adding a few little pumpkins for color.


Love my fireplace and anxious to have cool enough days for a fire.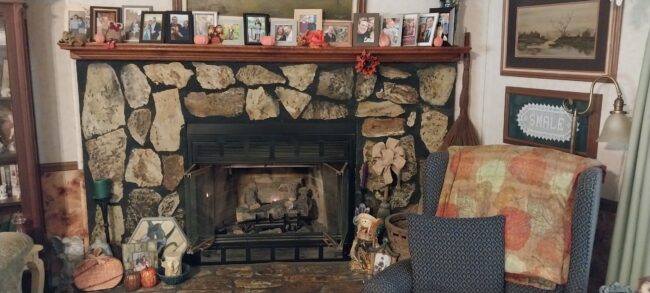 Dining area is just across from the buffet.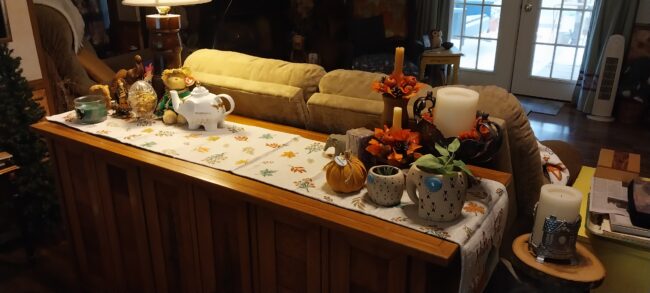 If you haven't already figured it out – you'll see I love Thanksgiving and Christmas decor.  Thanks for coming along in my short tour.