What a novel concept.   I do enjoy getting out, but it seems like it takes a lot of energy these days.  I tend to plan things and then never follow through.  So Yea!!! I did it this time.  The weather was perfect, sunny and a bit overcast and not terribly humid.
Arab Community Fair (next town) – it's in a park – with a lovely walking trail and the vendors are scattered along the trail.  It's been held for a number of years and Chuck and I had even had a booth/tent there years ago.  Back then the park was full – not so much this time, but fun anyway, and not so much walking that it killed my back.
I did find two of my favorite things – fudge, and fried pies.  If you haven't eaten southern fried pies, you haven't lived.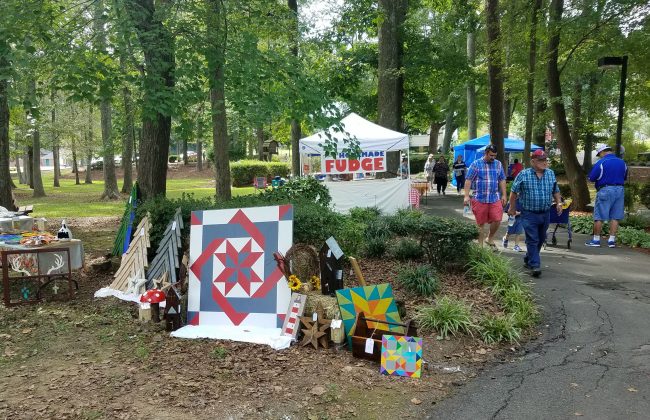 Nice benches and seating areas along the trail so there were plenty of places for me to  stop and rest.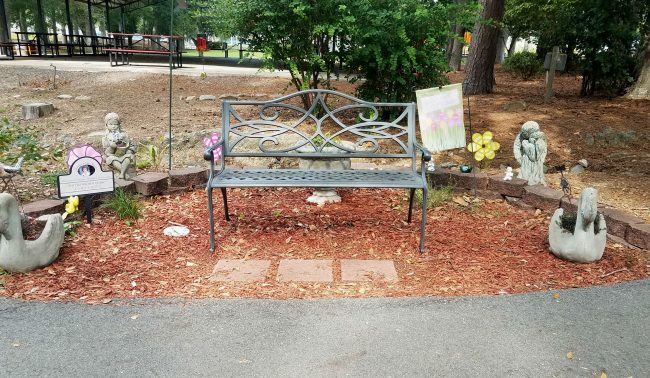 Even found a couple of things I couldn't live without besides the goodies… earrings – pretty handmade dangling earrings and some sweet studs…. ALWAYS a favorite with me.  And besides her jewelry I couldn't resist one of the tops/blouse this lady was selling.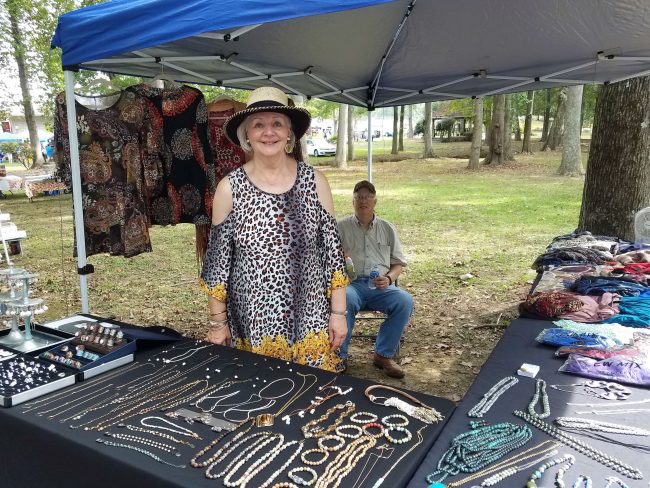 Her daughter was next door with some cute paintings, but I have artists in  the family.  (Ariel, ideas?)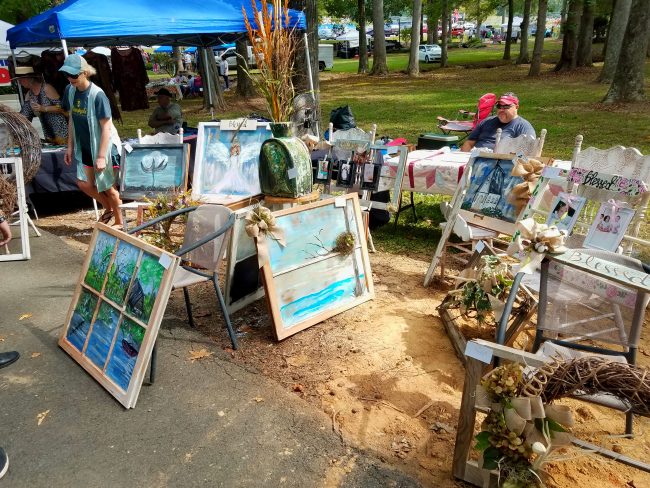 And I couldn't resist the lady with the lovely crocheted things.  No picture of her booth, but I did find a gorgeous shawl that will keep me warm in church, and… some crocheted dish clothes – my favorites.
Oh yes, also got some iced, caramel coffee – not bad.  I had thought there would be some music in the pavilion but maybe I was there too early.  But all in all it was a very pleasant Saturday morning.