Wow, this is a hard one. I don't think there's enough room on my blog, so I'm having to be VERY selective.
Welcome to the latest edition of Where Bloggers Live. It's kind of like HGTV's "Celebrities at Home," but…Bloggers! Who doesn't like to peek behind the scenes and see inside people's homes and lives? Over the next few months, a group of seven bloggers will be sharing their workspaces, their homes, towns and more!  As you can see, this edition is "A Few of my Favorite things".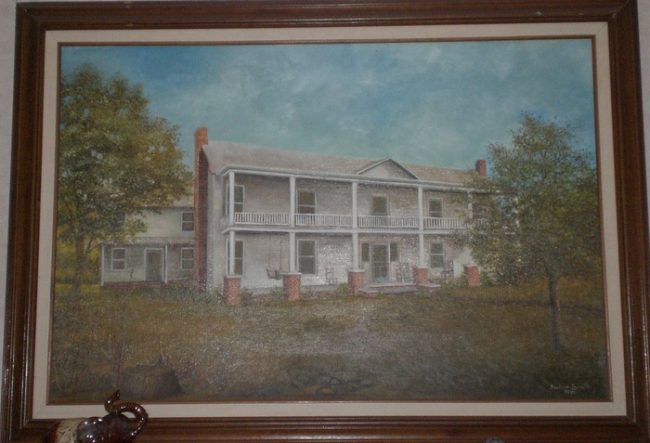 This painting is definitely one of my favorite things. It's the original house on the property where I live. I wrote a post about the house last year. The painting itself is so special because when we moved back here my mother (who had a fall version) tracked down the artist and bought the painting for my birthday.
Then there's jewelry 😍  My mother managed a jewelry store when I was a kid so I basically grew up there.  Learned to appreciate good jewelry, china, crystal, etc.  Back then, that's where you bought all of that.  And, I have quite a few pieces of vintage jewelry that came from my family.
And of course I couldn't leave out elephants.  I have a gazillion, so it was tricky to pick just a few.
And last but not least – my mink coat.  Yes I know, those aren't popular these days – and it rarely gets cold enough in Alabama… but I LOVE IT.  It was a huge surprise Christmas gift one year from Chuck.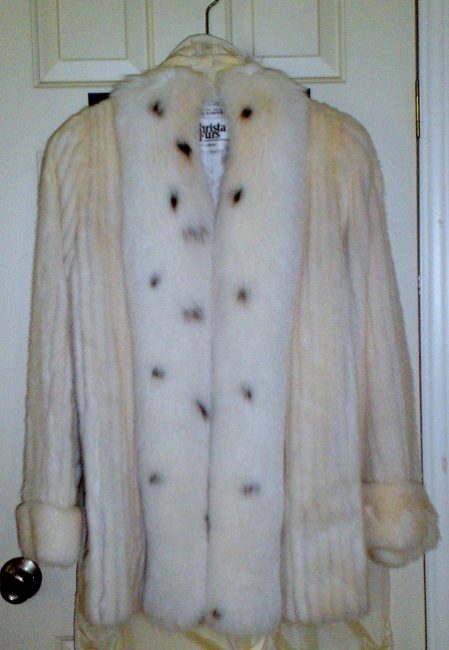 I'm personally looking forward to seeing what everyone else's favorite things, so join me as we tour of their areas.
Bettye at Fashion Schlub
Daenel at Living Outside the Stacks
Iris at Iris Originals Ramblings
Jodie at Jodie's Touch of Style
Em at Dust and Doghair
Julia at When the Girls Rule
Leslie Roberts Clingan