Welcome to the latest edition of Where Bloggers Live. If you've been following anytime you know -it's kind of like HGTV's "Celebrities at Home," but…Bloggers! We've been doing this for awhile, so you may have already visited our homes/workspaces/town, etc.  But today you're seeing what you would see first if you came into my house.  Who doesn't like to peek behind the scenes and see inside people's homes and lives?   We're a group of six bloggers who are sharing.  Be sure to check them all out.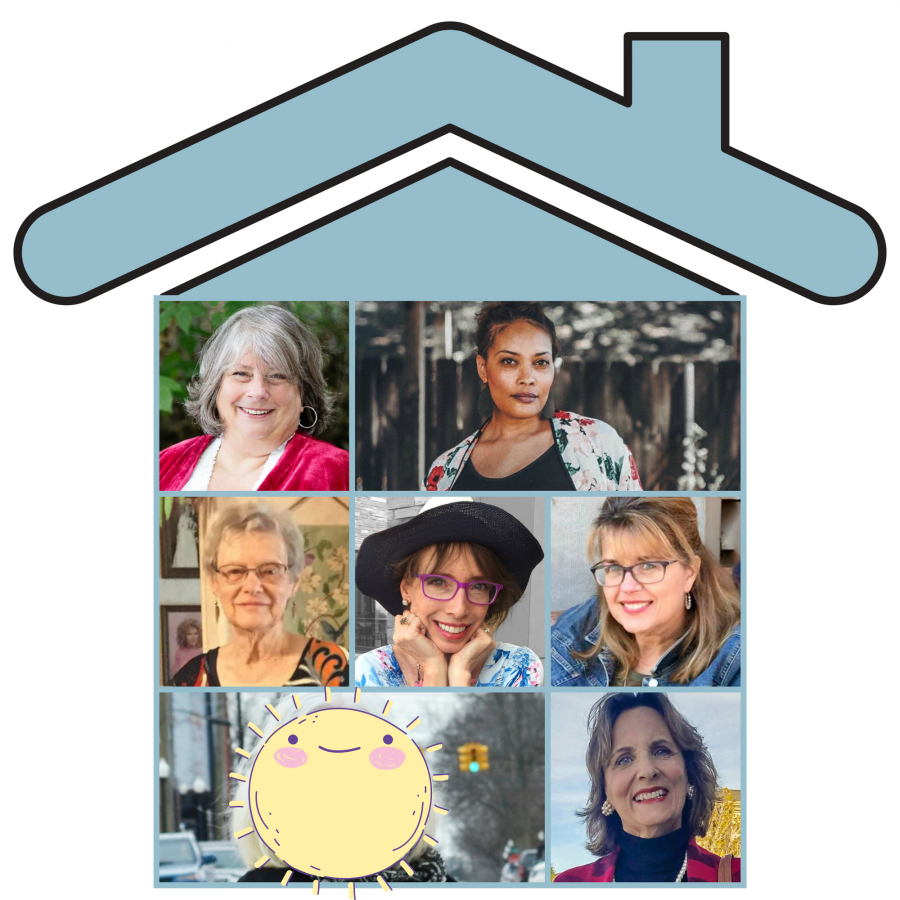 So here we are, at the little short walkway and steps to my house.  Bear in mind, I live in the country.  I have "lots" of trees.  They have lots of leaves.  I don't rake leaves – or pine straw.  I let it lay just where it falls – well, occasionally if it's in my way I'll move the leaves/pine straw over – but that doesn't count as raking.  I know, not much 'curb appeal' (I watch the house shows), but hey – it's my house, it's just what "I" want and I love it!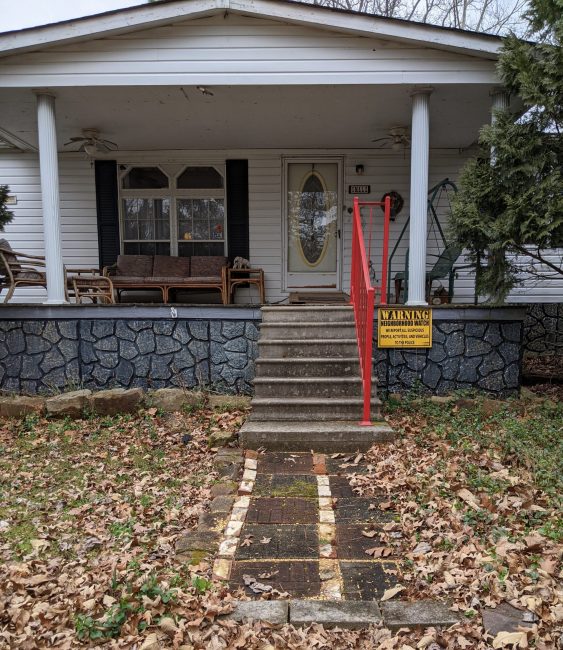 Okay, so you've made it up my walkway (that a gracious neighbor worked really hard to fix for me as I hadn't taken very good car of it), and up the steps with my bright red railing (same neighbor painted it red for me – it is iron and was beginning to show rust – looks much better now).  AND, let's not forget the neighborhood watch sign.  Long story but that seems like a pretty good resting place for it.
So, there are several 'welcome' things waiting for you on my front porch… my little welcome goose (given to me by a friend many years ago), goofy little poodle welcome (another gift), my welcome wreath (that changes with the seasons), my doormat, and last but not least – elephants (you know there would be elephants
Yes I know, there's rust at the bottom of the storm door.  I've lived in this house for 30+ years and maintenance hasn't been kept up nearly as well since Chuck died.  (The small ramp to the door was for his wheelchair – I haven't been able to take it down.)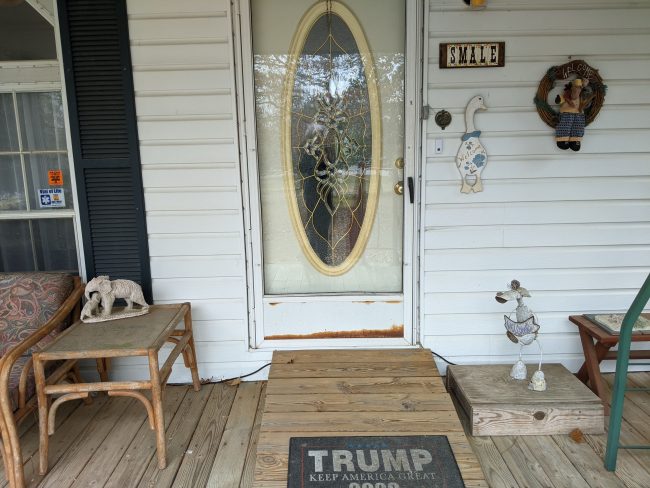 You've come this far, you might as well come on in.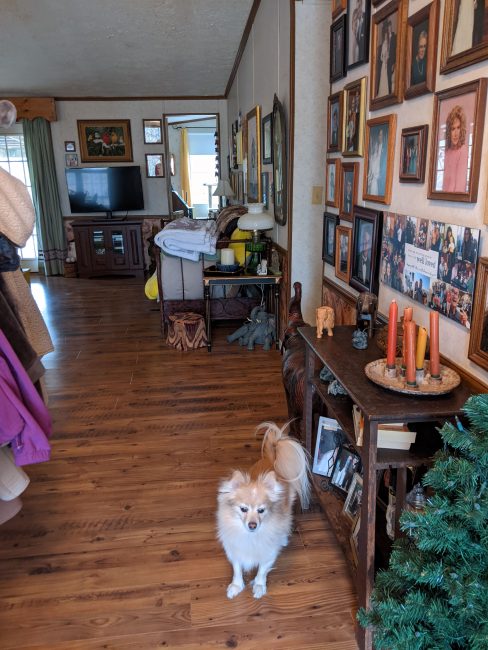 Entry hallway features Koda (the guard dog, barker/greeter) picture gallery and entrance table on the right and a few pictures and coat rack on the left.
Left side of entry way – antique coat rack (with elephant hat hanging on it) and a few random pictures on the wall (can't have an empty wall).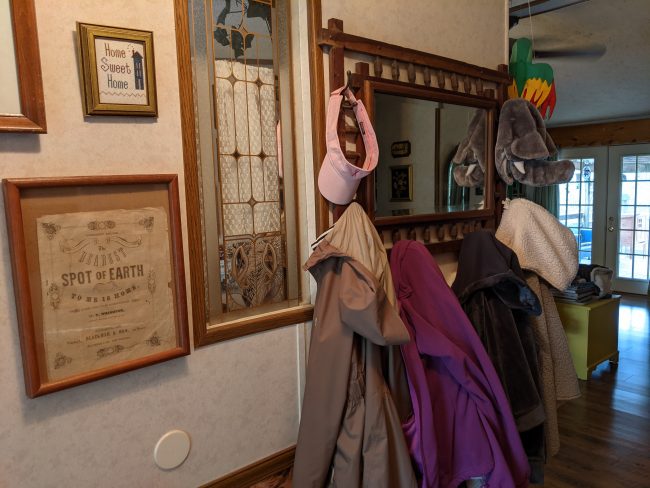 Also on the left – two pieces on antique sheet music from my Grandparents/Great-Grandparents home that #1 son rescued and framed for me.  I LOVE them both!!!
That's it – my short entry way.  It surely wouldn't meet today's standards of everything white and pretty bare.  But you know what – it meets my standards perfectly!!  Thanks for visiting.  Be sure to check out everyone else's 'landing place'.
Bettye at Fashion Schlub
Daenel at Living Outside the Stacks
Iris at Iris Originals Ramblings
Jodie at Jodie's Touch of Style
Em at Dust and Doghair
Leslie Roberts Clingan