Welcome to the latest edition of Where Bloggers Live. If you've been following anytime you know -it's kind of like HGTV's "Celebrities at Home," but…Bloggers!  We're a group of six bloggers who are sharing.  Be sure to check them all out.  Today's edition is DYI or crafting.  Crafting – the activity or hobby of making decorative articles by hand. WOW, I'm excited to see what everyone else shows us today.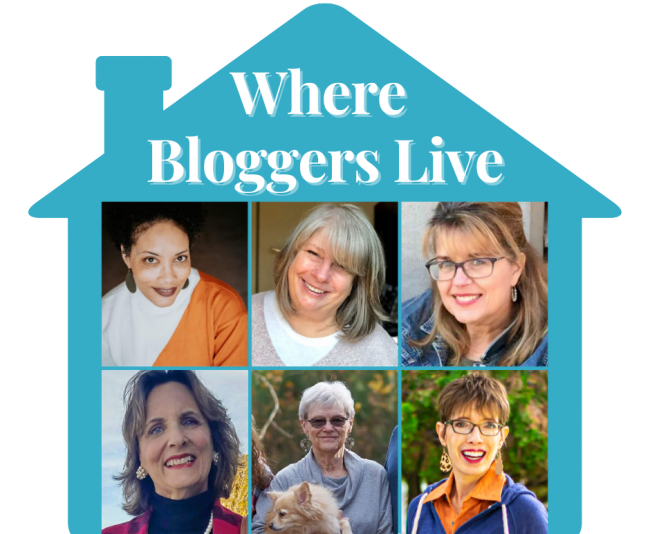 So, here we are. I suppose I've done all sorts of both DYI and crafting projects over the years, but I'll just share my favorite as you have other things to read. 🙂
Counted cross stitch – I've been cross stitching for 40+ years and still find it to be a great stress reliever.  I've given away a gazillion and have a closet full of supplies.  I've designed my own charts (patterns) for years and a few years ago my boss encouraged me to market my charts and now I have a small business selling my cross stitch charts. (You'll usually see a couple in the right column here and my other ones that I currently market can be found at Iris Originals – OR in shops around the country.)  Don't misunderstand – I'm just a little fish in a big pond – but I do enjoying designing the charts.  Besides, at my age you need to do what you enjoy if you possible can!
And there are a plethora more – but I want to highlight two of my favorites. This was my very first chart to market and I designed and stitched it when I was undergoing chemo for breast cancer. When my boss convinced me to market it I added instructions for all the many different kinds of cancer.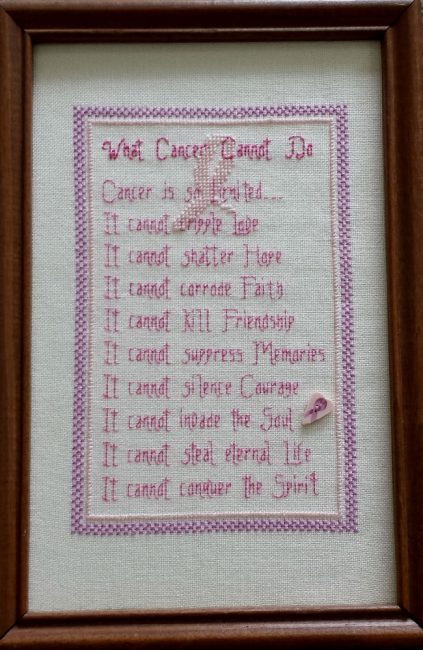 And of course, the lineup wouldn't be complete without…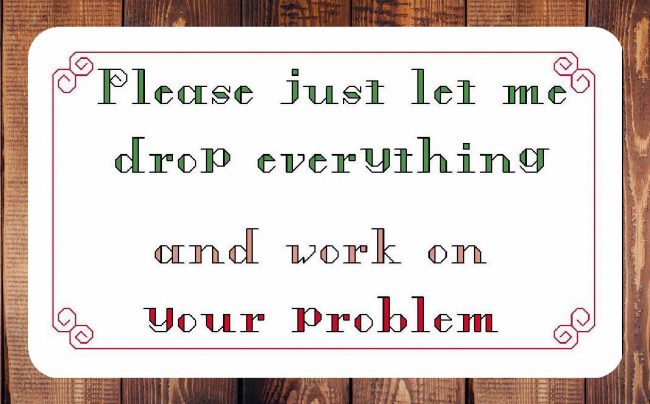 Don't forget to check out my fellow bloggers and what they're up to in their spare time.
Bettye at Fashion Schlub
Daenel at Living Outside the Stacks
Iris at Iris Originals Ramblings
Jodie at Jodie's Touch of Style
Em at Dust and Doghair
Leslie Roberts Clingan