… I say as I sat in front of my fireplace trying to stay warm on this pretty cool Alabama morning.  And, THANK GOD for my gas fireplace.  It's saved me more than once over the years.
It started getting pretty cool Sunday afternoon and I turned on the furnace.  COLD AIR – not a good sign.  Plus the fact that my 'go to' HVAC guy has retired and closed his business.  Finally got a couple of recommendations from my community facebook page and have one coming out.  Hopefully he can solve my problem easily.
In the meantime, the cats are taking turns sleeping on the bed in front of the fireplace
Koda is snuggled close to me and Cami (#1 son's dog) is snoozing in front of the old fashioned oil filled radiator heater. Have had it for years and never use it – except in an emergency – like now.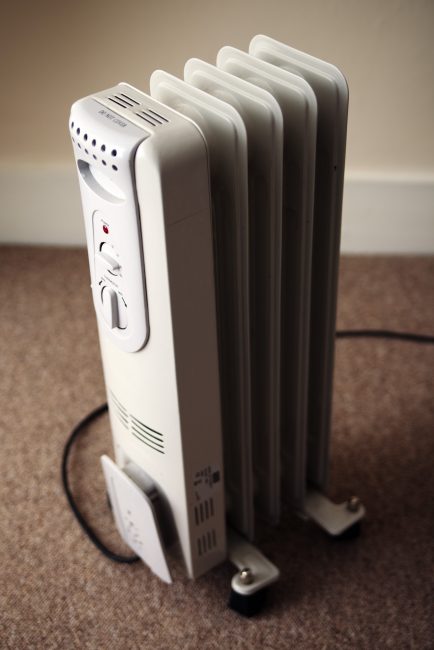 A couple of other electric heaters around the house as the fireplace doesn't heat the whole house and we'll survive.  Does remind me of the times we lived with my grandparents – only heat was the wood stoves and fireplaces.  I was young enough I didn't have to build the first, but even with a fire in the stove that bedroom was surely cold in the mornings.  Sure makes me thankful for central heat!!!