As much as I love fall and the colorful leaves, October is a difficult month for me.  It's the month I lost my sweet husband (Chuck).  How could it possibly have been 13 years ago – 2005 – it still seems like he should walk through the door.
I still have the flannel shirt he's wearing in this picture – and wear it.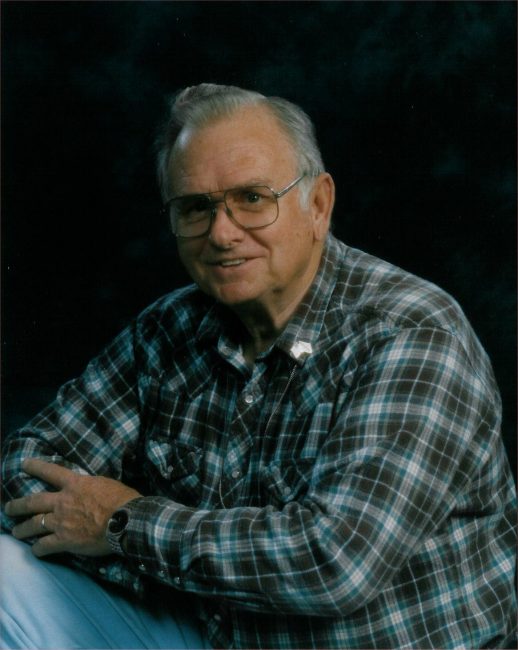 I have so many happy and good memories – but then there's October.
He died of Lung Cancer.  It was already in Stage 4 before they could figure out what was wrong with him.  It was so difficult to see this strong, "I can do anything man" lose weight, become basically bedridden and suffer from this painful and awful disease.  Granted they may not have been able to cure it, but… He was diagnosed on June 10, placed under Hospice care on July 7 and died on October 16.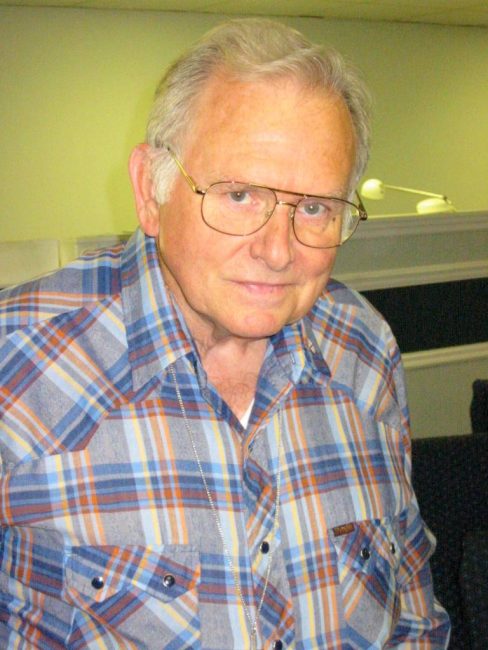 Because of Hospice and the support system I  had from church members and friends, I was able to take care of him at home – I wouldn't have had it an other way, but it was so difficult watching him suffer so.  People came and cleaned my house, brought food, mowed my yard, etc.
All 4 kids visited during the summer and he was able to see his children and grandchildren and basically say goodbye.
#1 son and daughter returned frequently.
#3 son and family came for a visit and to tell us son had accepted a pastorate in California (on the dark side of the moon).  It was the last time they would see him.
#2 son and DIL had come earlier in the summer and gone with us to the surgeon who finally made the diagnosis.  In September, son (and Hospice) arranged for us to visit Texas and see a grandson play a football game. They rented a hospital bed and that's where Chuck spent most of his time.  My DIL cooked all sorts of goodies trying to tempt him to eat – he'd eat a few bites, but it just didn't taste right.  Son stayed with him most of the time and I was able to get some much needed respite.
Thank God for Shepherd's Cove Hospice.  I have no idea how I'd have survived without them, friends and family.  A friend at church who was a hospice nurse got that ball rolling when the oncologist kept wanting to drag his feet.
His beloved Belle (red setter) and my sweet Frosty both spent most of the last month in the hospital bed with him.  Belle wanted to be close all the time.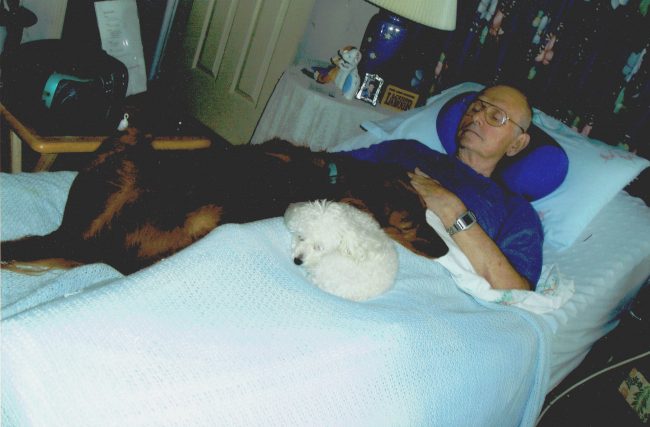 A friend's wedding was  planned for October 8 and Chuck had been asked to pray at the reception.  From the time we returned from Texas he would ask me every day, how long till the wedding and then he'd say "I'll try and make it".  He was so excited that day and insisted on wearing a tie (he hated ties), but… Friends came and drove us (he was in a wheelchair by then).  The groom had been in the military so there were army guys there in uniform and when we got there they came out and helped us out of the car – same thing at the reception.  Chuck thought they were there just for him 🙂  The bride had a special flower for him at the end and he was treated like royalty.  He loved it!  He came home, went to bed and never got up again.  He died the following week.  I'm convinced he lived that long because of that wedding!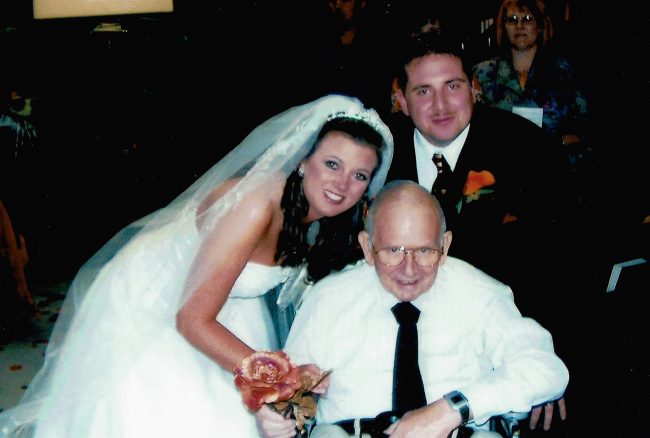 Again, I learned so much that I never wanted to know.  I learned that no matter what, YOU are in charge of your healthcare and management.  You need to be educated and aware.  Thank God for a surgeon who finally told me, "the buck stops here"...