October 3 – it's all about Koda.  🐾 🎂 Happy Birthday little sweetie.   🐕  💓 💫
I know, I've already written a post about Koda – but couldn't resist today since it really is his birthday.  And, this is certainly not the last time you'll hear about him.
He's a big boy of 3 years old today – and a very handsome man.  Pomapoo they said – I still don't see any poodle in there – but he's a cutie and loves me.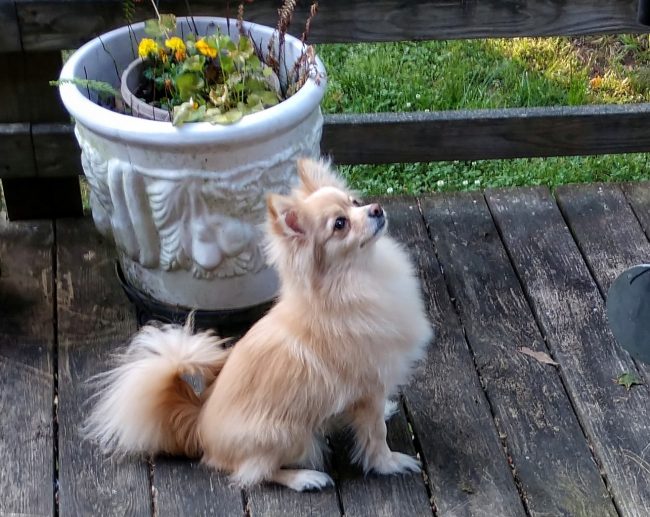 He was just a tiny ball of fur at 6 weeks old when he came to be my constant companion and I must say, I'm was way too old for  a puppy.  But, puppy he was and he was adorable.

He still lays that way sometimes – and sometimes he looks just like a little fox curled up.

He thinks my little chest in my sewing room is just there for him when I'm working in there.  He always needs to be close.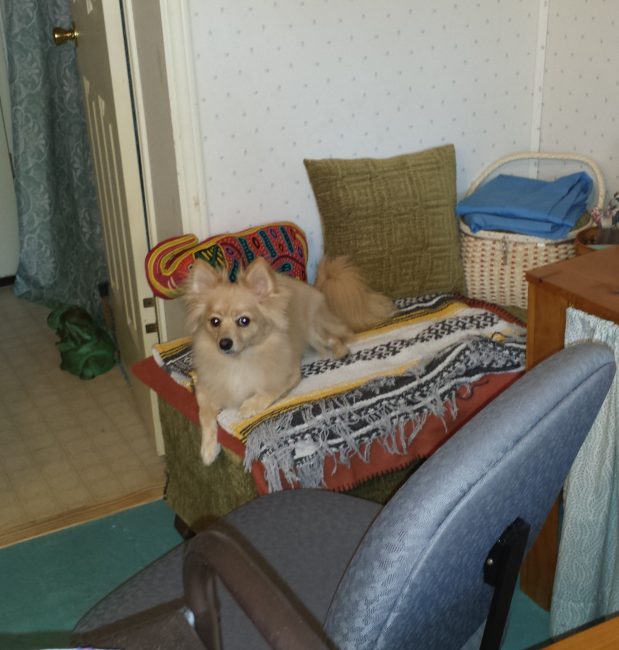 He does not do well with toys, but he does have a big live playmate

They really get along quite well – Boots is bigger than Koda and is actually the boss, but is very tolerant with him.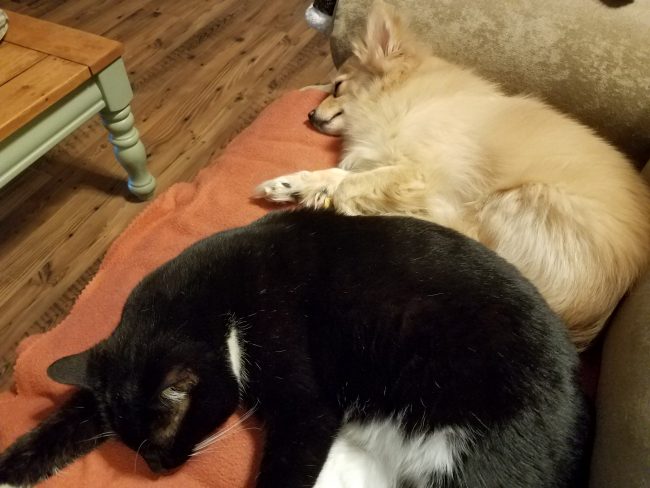 When  I was trying to choose a name for him I found "Koda" – which in the Dakota Indian language means "friend" or "companion"!  #3 son says names are prophetic – and Koda surely lives up to the companion name.  I am blessed to have him.