Not a fun post like the last one – but a sorely needed one.  October is "Breast Cancer Awareness"  month!
This lovely wreath below was a gift from a dear friend…   who helped a great deal during my journey.

Early detection means – self examinations!  Did you know men can get breast cancer too?  It's not common – less than 1% – but it's possible.
If you find something that feels out of place in a self examinations – do not be complacent and think,"oh it's probably nothing". Maybe it is – but go to the doctor anyway and have it checked out.  AND, a second opinion is always a good thing!
My own story sort of worked that way.  In November of 2006, I found a lump, went to the my dr (general practioner) who scheduled a mammogram, radiologist who read it said, "We are pleased to inform you that your recent mammogram exam revealed no evidence of cancer." 
Said lump got bigger and I worried.  Had a friend at church who was a nurse and in late January I finally asked her opinion.  Her reply was "go immediately to an OBGYN.
She recommended one in Huntsville and my appointment was on February 12.  I took the mammogram and results with me.  The OBGYN immediately sent me to the Breast Center for another mammogram and they scheduled a biopsy for the next day.  Received a phone call from the OBGYN's office on February 14 saying I needed to come in the next day to see the doctor (never a good sign).
Daughter came down from Tennessee and went with me and on February 15, 2007, I was diagnosed with breast cancer.  Immediately scheduled an appointment with surgeon and on February 22 I had a bilateral mastectomy.
Stage IIb, IDC, tumor size 4cm
poorly differintiaed
Grades 3/3
5 nodes
ER+/PR+
HER strongly 3+
On March 17, I had a birthday party and had my head shaved in preparation for chemo.  #1 son and daughter were able to be there, and for my first chemo on March 19.  #3 son was able to come later for one of my chemo treatments.  #2 son & DIL were here right at the end of chemo.  I had wonderful friends who supported me, drove me to appointments and held my hand (I don't do needles very well).  Radiation was encouraged, but I chose not to have it.  Statistically it did not increase my long term survival rate enough.
Another aside, St.Louis grandson sent me an elephant to go to the hospital with me – named him "Sasquash" and he was with me through every appointment and test (he STILL goes).  He is the perfect size for me to squeeze his little body while they did things to me.  He even went into the operating room when I had my mastectomy.  The surgeon said he needed a name tag, so the nurses made one and attached to his tail 🙂  It's still there.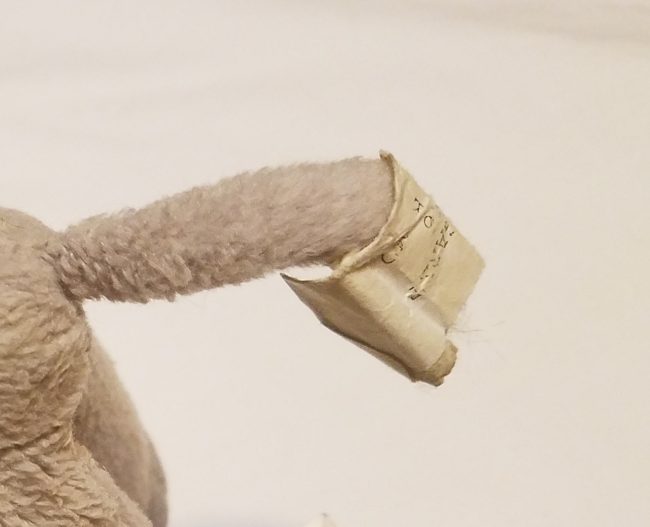 On March 12 I had a port put in though I wasn't pleased with it.  Found it was under the skin so they still had to stick me with a needle 🙁  Oh, I've learned so much more than I ever wanted to know since then.
Four months of chemo with:
4 cycles Adriamycin/Cytoxan and
4 cycles Taxol.
On May 2 began 52 weeks of Herceptin.
On August 27 began 5 years of Arimidix.
Many, many tests and scans during this time…. PET Scans, Muga Scans, Bone Scans, MRI's.  I felt like I spent more time at the Cancer Clinic than I did at home.
One of my major prayers when I was diagnosed was that I would live to see all 8 of my grandchildren graduate from high school.   I've not only made that goal, but several have graduated from college and I've seen several married.  God is good!
Diagnoses was 11 years ago – and I have been cancer free since then.  I thank God everyday for my friend who encouraged me to visit the second doctor.
You MUST be your own patient advocate – no matter whether it's breast cancer or something else.
So the bottom line for me is…. "these are fake, the real ones tried to kill me".