I'm always ready for fall – and especially fall leaves.  Fall is my very favorite time of the year – probably because of the colors.  I'm not particularly a fan of the cooler weather, and definitely not a fan of the changing time.  I seriously hate for it to get dark so very early.  BUT, I thank God for every day I got to see it get dark early 🙂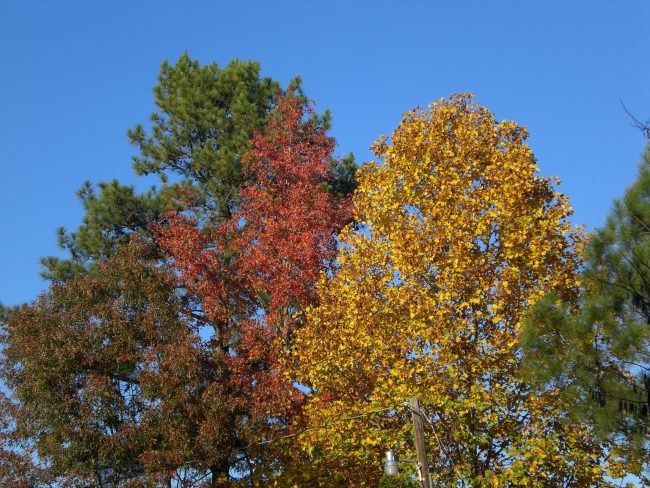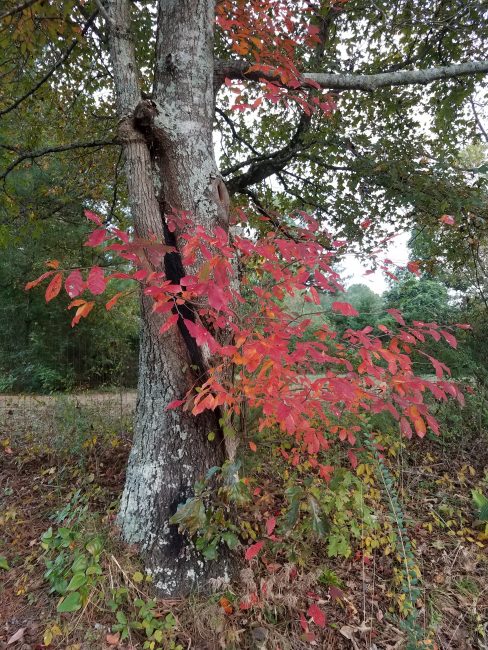 Some trees change their colors pretty early, some trees just lose their leaves without changing.  I have some of each in my yard – AND I have so many evergreens some of the colored leaves don't show that much.  Then there are the trees who's leaves just turn brown and fall on my deck and in my gutters (a LOT of those).
They look pretty different at night off my deck.

I do have a really pretty drive down the mountain into town, but I'm afraid to stop and take photos because the road is so curvy.