I'm ready for spring flowers – and yet it's turned cold again (well, cold for Alabama in May).
A friend gave me bunches of monkey grass years ago when we first moved back home.  I planted it all – and it all lived.  Now, bear in mind, this stuff is very difficult to kill (my kind of plant) and it spreads really well.
Last year I transplanted monkey grass from the back to an area in front that I really want "filled" with something.  Had to do it a little at a time, while the ground was soft and wet.  I made a good start and it's filled in quite well – though not blooming yet.
There are Chuck's irises – which have about finished whatever blooming they're going to do this year.  This is one I didn't include in the previous 'irises' blog post.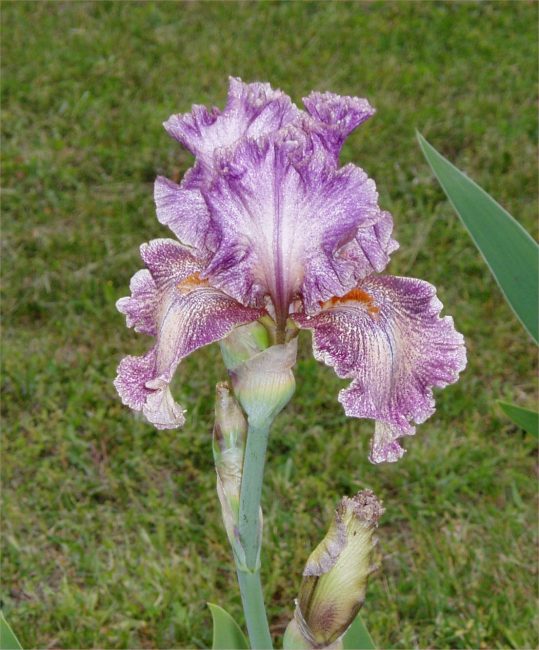 I do have one lovely bush that I truly love – a peony.   Actually I have two, but apparently one isn't in a very good location so no blooms.  However, the other one bloomed great this year.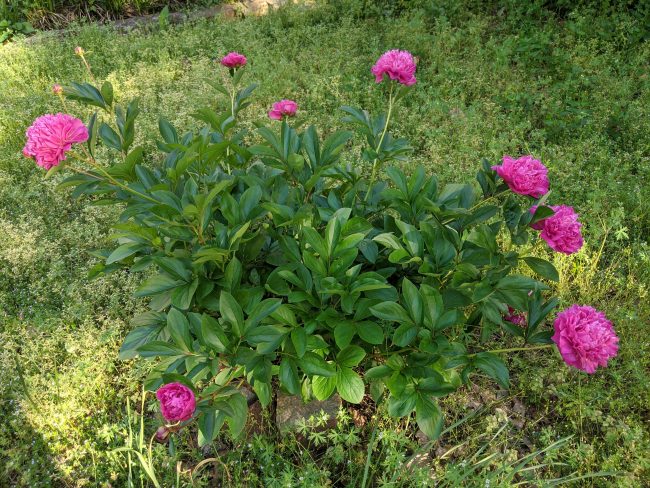 Of course we had a full day of hard rain and so the blooms are now all on the ground.
My peony plants have some history.  They came from my Grandmother's garden and are probably older than I am (and that's OLD) as I remember them as a small child.  One of the few plants I was able to rescue from the old house.
Then a couple of years ago grandson #5 was mowing for me and didn't realize what it was and mowed it completely down.  I was so sad – but you know what – it came back and has been doing well ever since then.  Probably just what it needed.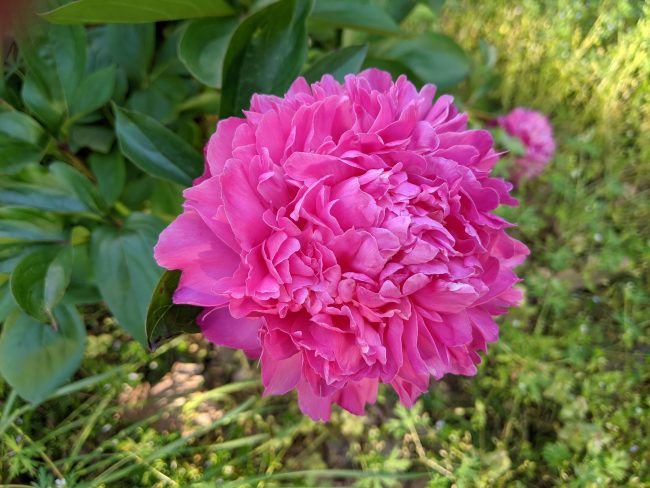 Have I mentioned that I am NOT a gardener!  Both my grandparents and parents could grow about anything,  I didn't get those genes.  #1 son, my daughter and #2 grandson are all great with plants.  I love looking at the pretty flowers and plants – I just don't love working on them.  Never enjoyed getting dirt under my fingernails – but sure love the pretty flowers.