Since I just wrote about the 'goat hearding' kittens, thought I'd do a post about some of the goats.  We had goats from late 1990 until around 2012 or 2013.  Their original job was clearing – and they did a great job of that.  And, they kept the pasture nice and clear as long as they were here. It's not that way anymore.  It's amazing how fast things will grow up.
We had MANY over those years.  I think we originally bought 6.  That grew to 50 at one time and they thought Chuck was the pied piper.  If he was out in the field they followed him.  He fed them corn daily, so they LOVED him.
The babies were always adorable and came in many different colors, though browns were the most plentiful.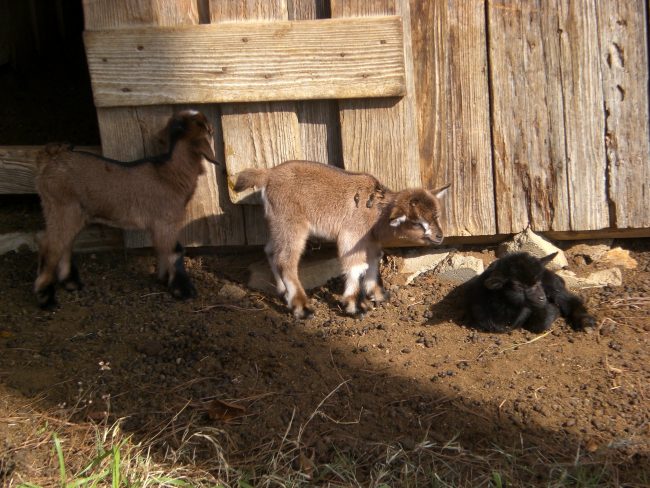 I named them all – though I only remember a few.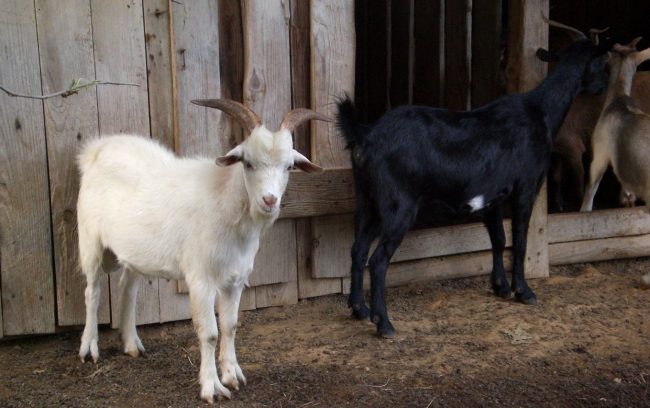 The white one is "Casper" and he was "the" male at the time.
There were a few times when I had baby goats in my kitchen – too cold, mom wasn't doing her job, whatever.
And this is "Sweetie". She was an old lady of 12 years old when this picture was taken. I bottle raised her as her mother rejected her – so she was definitely spoiled rotten. She was also the main boss lady – ALL the others did what she told them.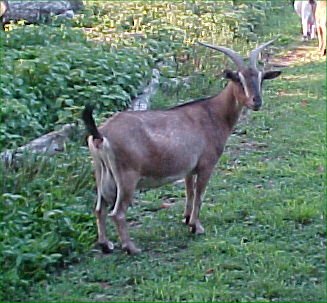 If she saw me outside, she was right there.  She was an excellent mother and raised many babies on her own.
They were fed in a coral so they could be confined if we needed for whatever reason.  Sweetie was the tamest since she thought I was her mama anyway.  And that looks like Duchess (goose), I'll have to post about her later.