…. I'm in the FAR north for a wedding.  I'm obviously typing this up ahead of time, so I can stick to my 'sort of" posting schedule.
You'll hear (and see) more about that when I'm home and rested up – as I'm sure this adventure is going to be an energy challenge.  This will be my last grandchild to get married.

This was their "save the date" picture, but I'm partial to this one – he looks pretty happy (and so does she).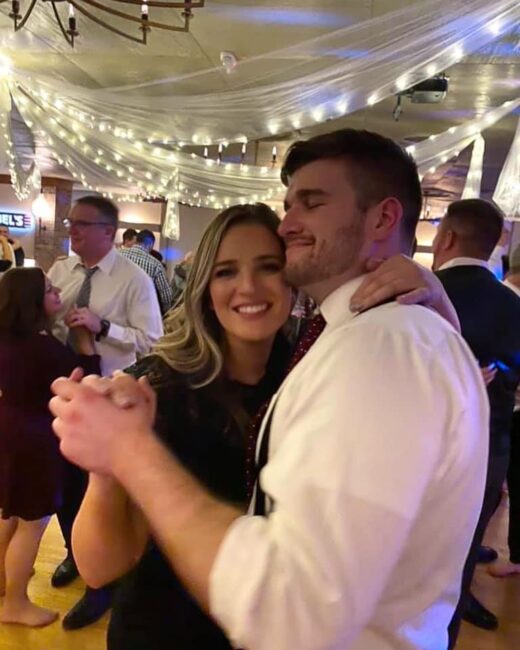 I haven't done ANY traveling in several years and since my energy level and health have declined some in 2022 this will be an interesting trip.  Thankfully #1 son is with me.  As much as I hate to admit it, I'm not sure I could manage the trip alone.
So, we flew into Green Bay, Wisconsin (told you it was the FAR north), the wedding is today, and we and leave tomorrow (Sat) headed home.