It is SO difficult to find clothes. I don't want to look like I'm trying to be 20 years old, but I don't want to look like I'm ancient either. I don't need 'adaptive clothing', at least not yet 🙂  I want my pants/jeans to come to my natural waist and I don't want them to look frumpy – now that's a chore in itself.
I don't particularly like pictures of myself these days, but will post this one my DIL took of me (if you've already seen it on facebook, just keep moving).  I'm wearing my very first pair of 'super skinny' stretch jeans AND, they come to my natural waist – not sure how that happened 🙂   Have had them in my closet for awhile and wasn't brave enough to wear them, and they turned out to be quite comfortable.  The top I actually got at a craft fair and I do like this style – fuller at the bottom, sleeves that cover my upper arms and a neckline I can live with.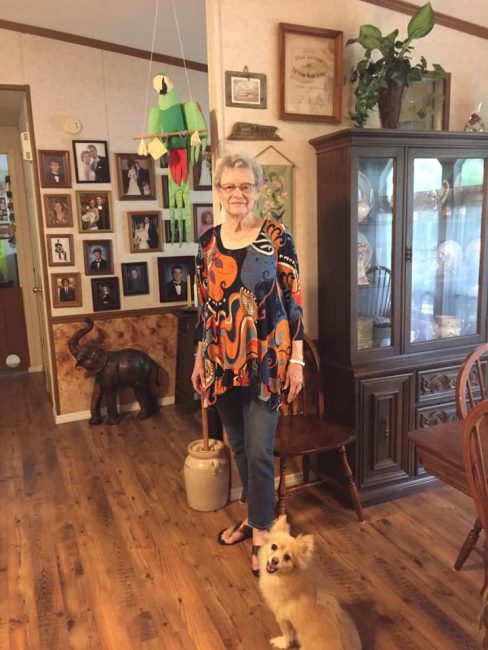 Went shopping with my DIL while they were here and we visited a shop I'd never been in (and I live in a pretty small town) .  Actually found 2 outfits, complete with matching ear-rings – and at reasonable prices. Now that's a miracle –  Cato's a cute little shop that I will definitely visit again.  My DIL found outfits for her style too, so I'm going to be more enthusiastic to shop in the future.
Here's a cute pair of pants I would wear but just a smidge out of my budget at $1000+.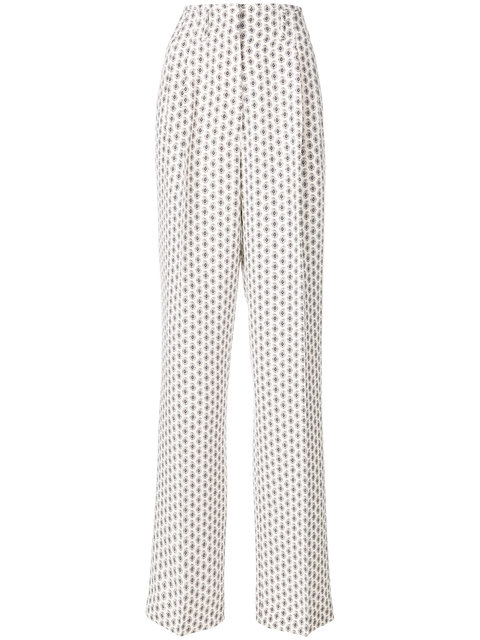 Try doing a google search for "high waisted pants"…. VERY annoying.  I do not want my pants to be below my belly button!!!  I have no problem with others wearing those but obviously either google or the sites they reference do not know the definition of "high waisted".  There are a few sites that actually have high waisted pants though I'm not sure exactly who they are made for, I wouldn't wear them to a worm wrestle!  This was one of the first ones google found – it's at Nordstrom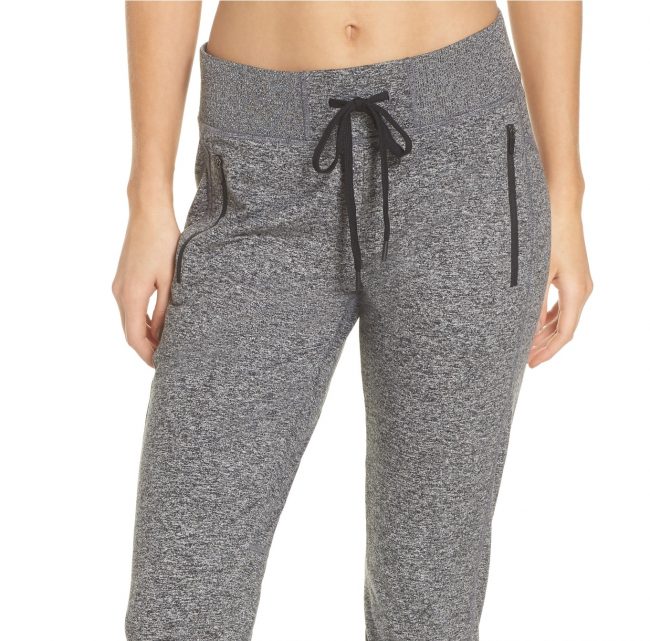 Now I ask you – does that look like it's 'high waisted' to you???
My upper arms look my age – do I want to show them off – not particularly! And I surely don't want a top that's cut down to my navel for heaven's sake.
And have you noticed (no probably not) that even online shops that might cater to seniors have models that don't look older than 40ish – and many look much younger. Now, that's particularly annoying! Are there no older models out there?   An online company that actually has clothes that I would wear (and have ordered from) with decent necklines and some choices with longer short sleeves (longer short – is that an oxymoron?) still has seriously young looking models  . Models are attractive, but I'd like to see what clothes look like on seniors.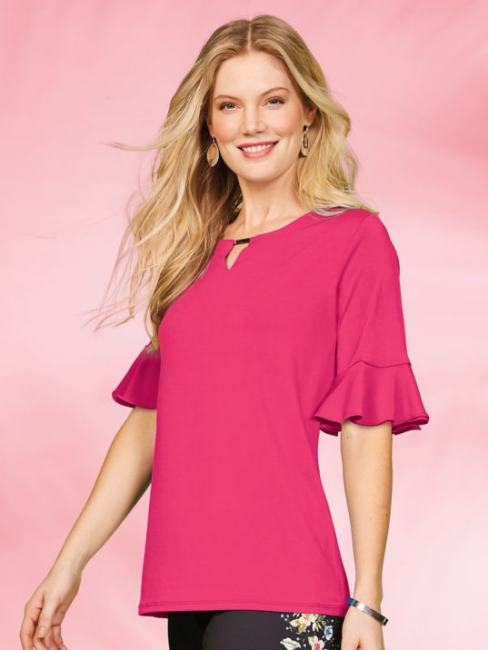 So, I complain and it does not good.  Thanks for letting me vent…. It's so much easier to just look frumpy though.