It's been a busy month in the 'sons visit mom' department – and I've loved every minute of it. Youngest son, Asher and his wife just left this morning after a whirlwind visit from Iowa (the far, old north). A trip to Cracker Barrel was thoroughly enjoyed.

Didn't get family pictures taken like I had wanted. Just didn't seem to be enough hours in the day.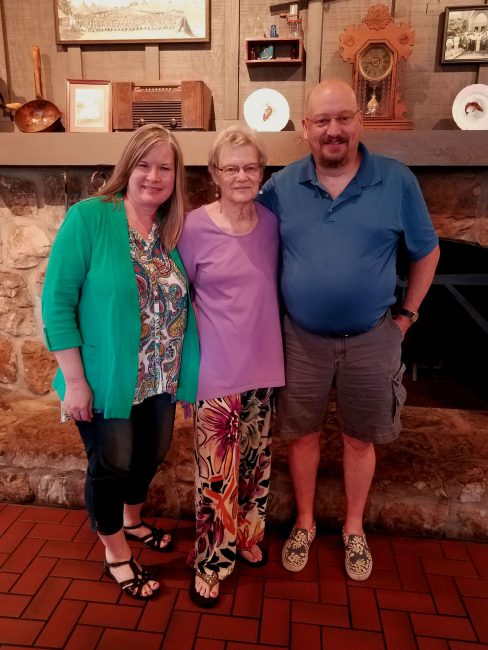 Wendy became Koda's "new best friend" – she had popcorn last night. 🙂

Since they had lived here on a couple of occasions we spent a lot of time visiting their favorite places to shop and eat that aren't available in Iowa.  I'm so blessed to have all three of my sons visit in the same month this year.  It's just really quiet when they've all gone home.
Now I really am going to concentrate on getting back on my posting schedule, or change it or something!