…. as hard to believe as that seems.  And yes, I'm behind on the blog (and everything else) – and it isn't helping that my internet service has been extremely poor since I returned from my 'travels'.  It's a shame that Charter is basically the only option where I live – maybe that's true in other places, but maybe a little competition might not be a bad thing.
I had a wonderful (but totally exhausting) holiday season and am still trying to figure out what day of the week it is.  I am extremely glad to be home.  I haven't traveled that long since my grandkids were born (21 years plus ago).  I can't believe I choose drive that far and that much.  What was I thinking???
Koda was a great little companion and 'helper', and stuck really close to  me.  I think he was as glad to get home as I was!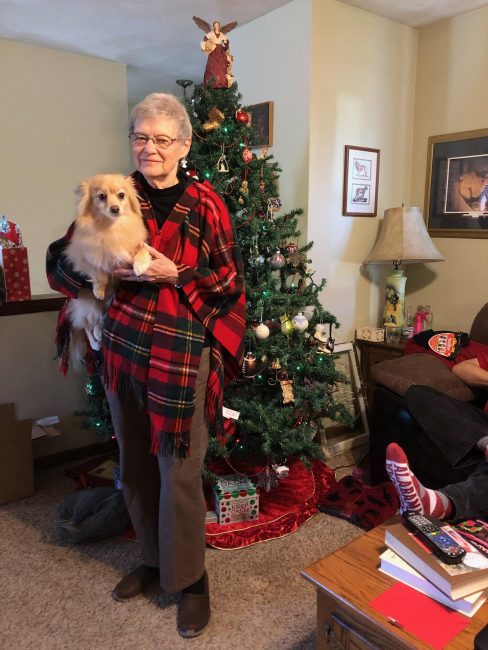 2018 saw some health issues I'm not really happy about – getting old definitely is not for wimps!  Praying for a healthier 2019.
And, it's been a great break from 'work'.  The shop has been closed for a month and I've totally ignored my cross stitch designs.  And it's all been nice! Next week returns to normal (whatever that is in my life).