… here we are again.
The lovely cat tree is still being totally ignored – the closest either has gotten to it is that Boots has slept on the very bottom a couple of times.
I picked Emma Grace 🐱 up (she HATES to be picked up) and tried to put her on the tree.  Got scratched pretty good and she did not wind up on the tree. 😟
There are a number of places in the house that either of them will "lounge" that are sort of "up".  TV stand, buffet, my tall chest of drawers – but lovely cat tree – NO!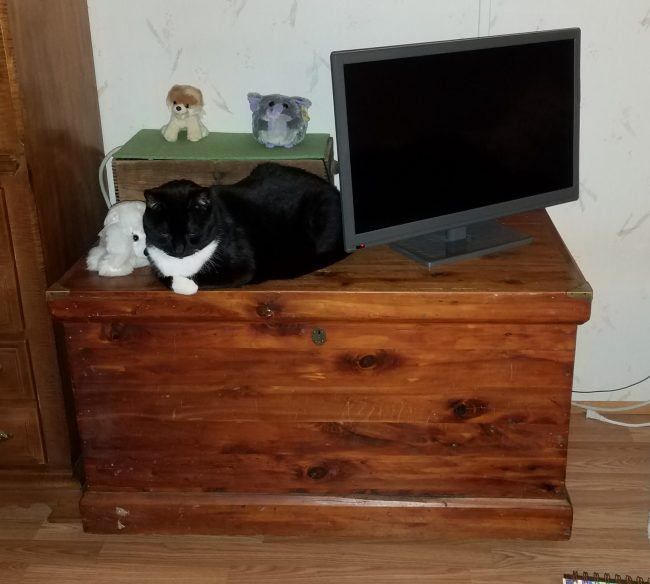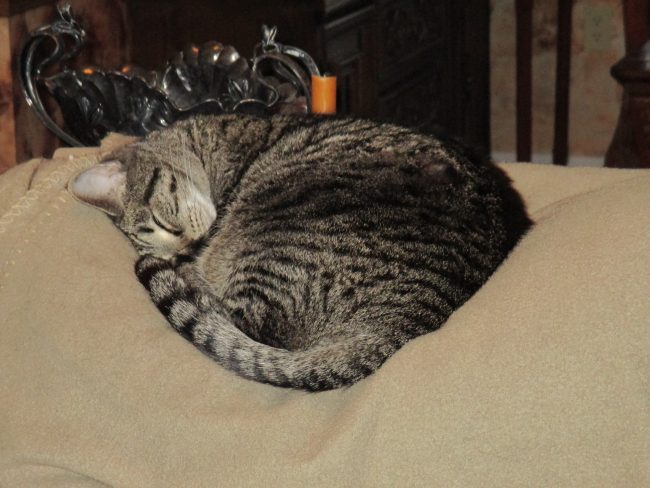 And Emma Grace thinks the back of the love seat is just there for her.
I still haven't decided about Boots going back outside.  He's feeling better and has started trying to open the door.  Wish I had a screened porch, but my grandmother used to say if wishes were horses, beggers would ride, so that's not really an option.  I have investigated other ideas – and am toying with this one: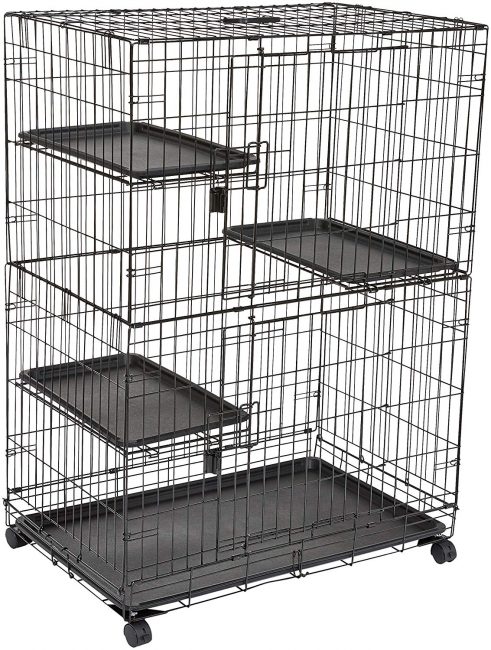 Obviously this wouldn't be the same as him running free but….  AND, on the other hand, he might treat it the same way he does the nice cat tree I got.