Or maybe a "clothes party".  I've been to lots of merchandise parties in my time, but this was a first for me.  Fun and relaxed shopping WITH snacks.
It was pretty well attended and the snacks were great.  Curvature Clothing is local, but he's happy to ship.  This is a family enterprise that specializes in plus clothing, but they also have small/medium and large, so I was able to find a small in a top that I liked.  Of course, I had to wear a turtleneck under it – my neck is always cold in cooler weather so many of the fall/winter tops in shops these days are too low for me (besides, no one wants to see my neck).
These "self pictures" are WAY out of my comfort zone as at this age, I'm not crazy about seeing pictures of myself.  😉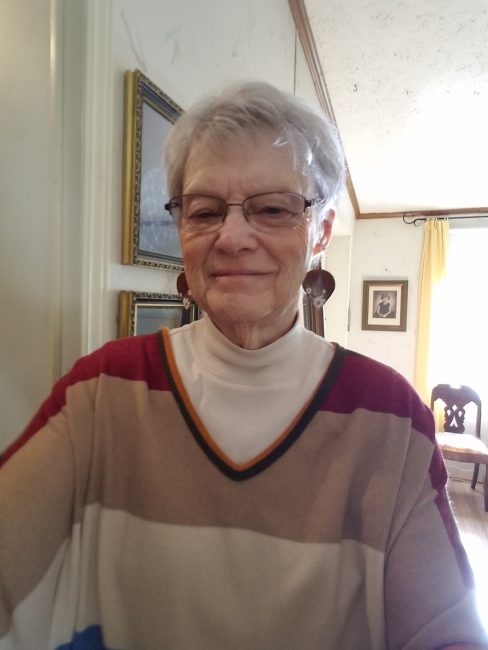 He came by the shop last week to pick up his mirror and mentioned he'd just gotten in a new shipment that had a size small in one I'd looked at.  Since I already had the above one I knew they were really comfty.  When he left, I had another new top – a "buffalo plaid" (whatever that is).   Made just like the one above (except for a row of buttons down the back)…so I'm pleased.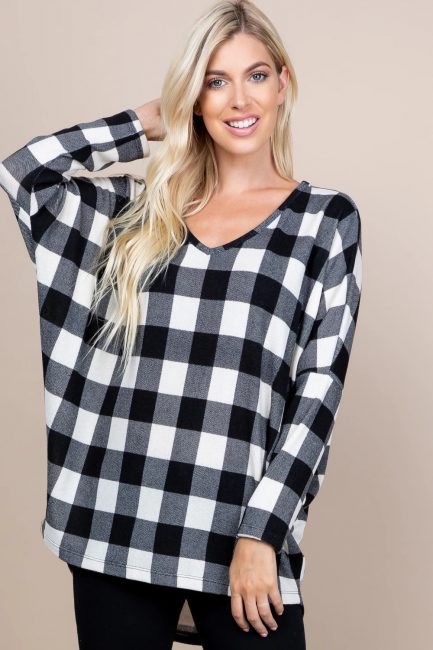 And, notice my ear-rings!  They are hand made by a very talented, sweet young lady in my church.  I'm now the proud owner of four pair maybe more in my future.  I think I'm addicted! 😉 These are so lightweight you don't know they're there, I love earrings, and I would like to help her get this little business going.  She's trying to get an Etsy shop going and has gotten a few pair listed.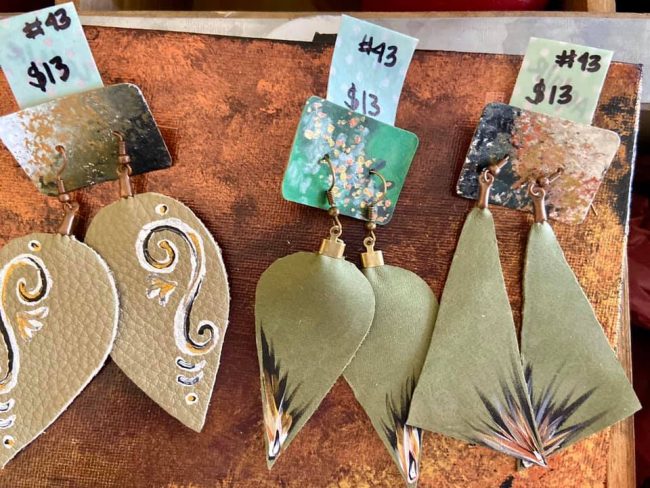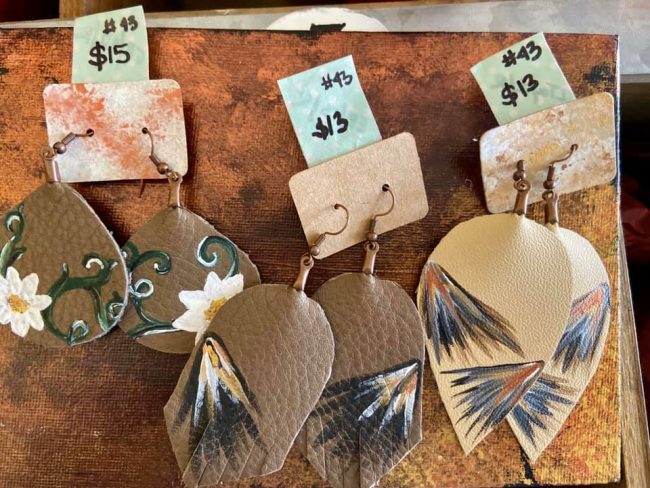 If you're interested in her earrings, contact me and I can put you in touch with her – or check out her Etsy shop.