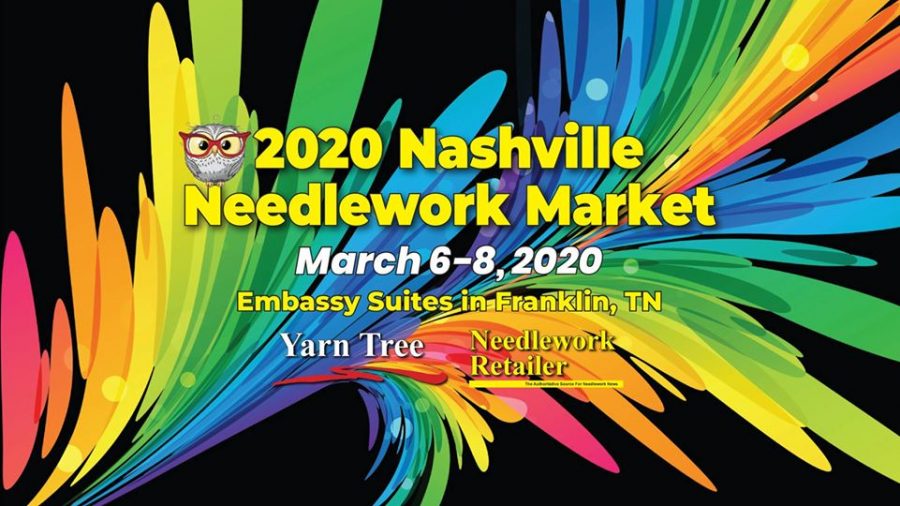 …. is where we're headed today and if you've been reading my blog for awhile you've seen this mentioned in years past.  We've gone for more years than I have had the blog and it's always fun and exhausting.  It's a cash  & carry market for needlework shops.  Designers will  have all their new charts and goodies available.  It's fun, it's educational, it's exhausting – and I really enjoy it.
I would love to display my own designs there – but I haven't quite reached that level of income to be able to afford it.  The wholesale site where I list my charts will be there, so it will be interesting to see what they have displayed.
It's held at Embassy Suites so it's really convenient to be able to stay at the same venue as the market.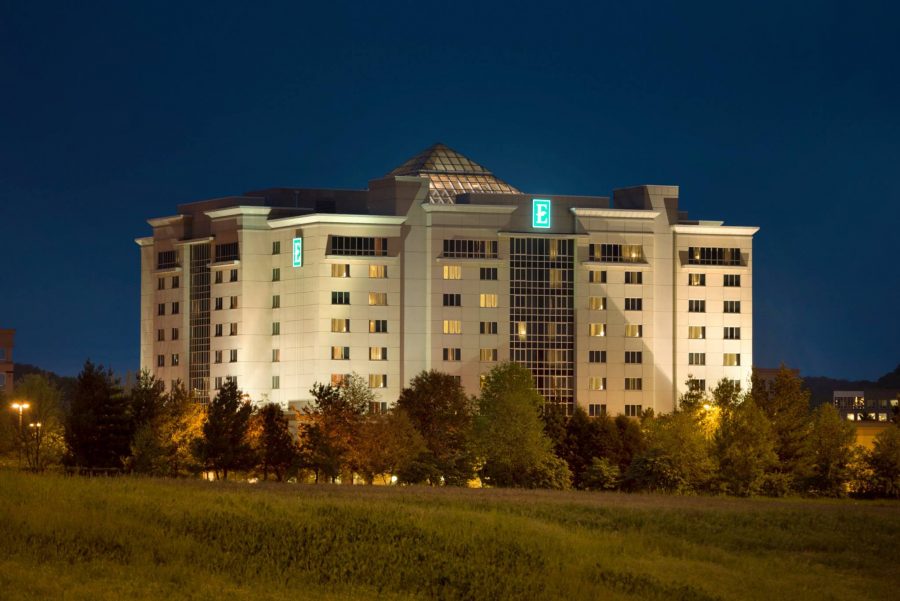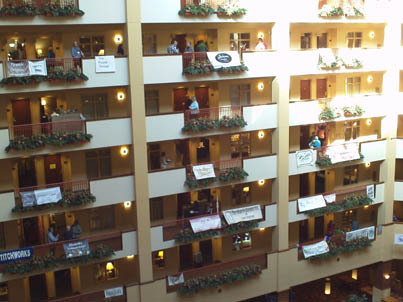 I'm thankful to have a great boss who takes us.  This will be our 6th year to go and I learn something new each year. It's great to meet other designers and shop owners and find out what they're doing.
"Mini Koda" is keeping me company.  He's a cute little guy that I received a couple of years ago from a friend who knew I would be missing "Real Koda". He's easy to tuck in my bag, never barks and is always a hit with everyone we meet.
Real Koda is at a sitters (who he apparently loves almost as much as me).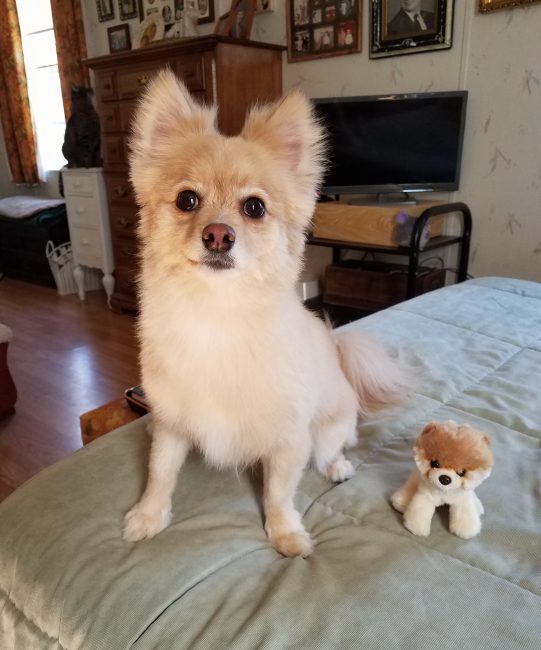 I'll get my Koda fix from pictures while he's at the sitters… but it won't be the same as snuggling with him.😉