Well, other things are too – but for some reason I'm partial to the irises 😉  Chuck loved irises and he had collected some gorgeous ones.  I've not taken care of them nearly as well as he did and probably not all will bloom this year.  Here's a sampling of some of his. (Most of these pictures are from past years)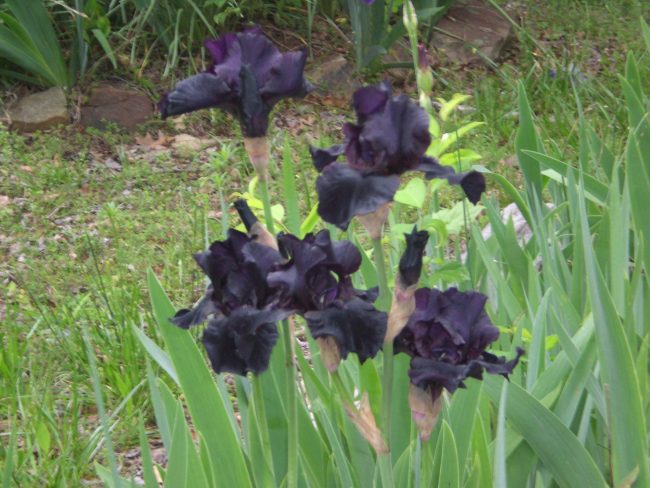 So many beautiful ones – I loved the ruffled petals.
One of my favorites doesn't have as much ruffle on the petals, but I love the yellow with just a hint of lavender in the lower petals.

Chuck's favorite and the one that blooms the best – and is blooming like crazy this year.

They all have very elegant names – too bad I can't remember any of them.