I saw this graphic on facebook and just couldn't resist….  no use complaining.  We're blessed to be alive! 😀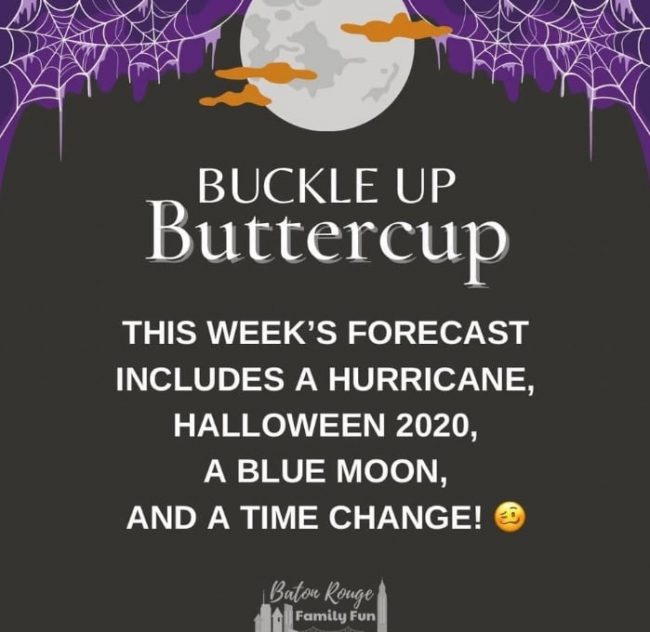 We frequently get rain from the hurricane's that make landfall on the gulf coast (thank God we don't get any worse).
The only thing I celebrate about October 31 is my #6 grandson's birthday.
The full moon that will be visible on Oct. 31 is called the blue moon because it's the second full moon of the same month — following the harvest moon of Oct. 1 through Oct. 3. And in a rare treat, the 2020 Halloween full moon will be visible to the entire world, rather than just parts of it, for the first time since World War II.
Time change 😳😒😰🤒  Does anyone else dislike the time change as much as I do?  Especially the one this time of year.  It gets dark SO early anyway.
So, that's my complaining for the day!  And, I should not complain.  I have so very much to be thankful for, these things are just trivial bumps in the road of my life.