And so, on our recent 'vacation day' we needed food.  I was familiar with a couple of places but since COVID they weren't open.  We stopped at a coffee shop – but they didn't have food.  A nice customer there directed us to the local "soda fountain".  Who knew there was even one of those around any more.  "Paynes Sandwich Shop" is a wonderful 1950's style complete with jute box and a true soda fountain.  Lovely article in Southern Living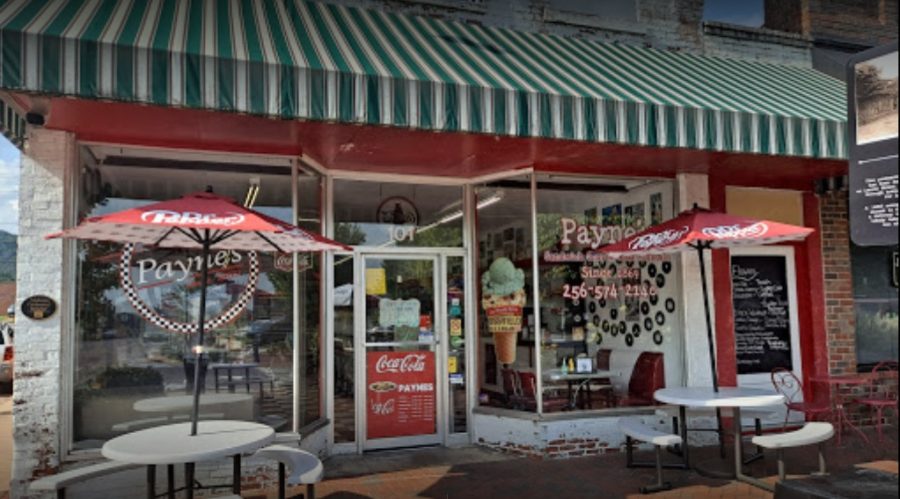 Here's a picture of the shop when they moved to their current location on the square – in 1891.  Looks like it was pretty popular then too.
And yes, it does have a true soda fountain!
I had a delicious shrimp croissant (which I failed to get a picture of), and Jeff had THE biggest sandwich I've ever seen.  It's name on the menu was "the Dogwood sandwich".  I can definitely see why.  Food was delicious and obviously very generous.  We were too full to get ice cream so we definitely have to go back!
They've been around for over 150 years, so I believe they're got it figured out right!  VERY pleasant stop!