It really was a full day, but so nice to get out and "do" something.  We were out on a cloudy Monday, so not a lot of people out and about.
So, after our shopping and eating in Scottsboro ~ our last stop was to visit the "Pinta" – the 2nd of Columbus ships.  It had made a stop in Guntersville (my home town) for a couple of weeks.  It stops here occasionally – I was able to tour it and the Nina a number of years ago.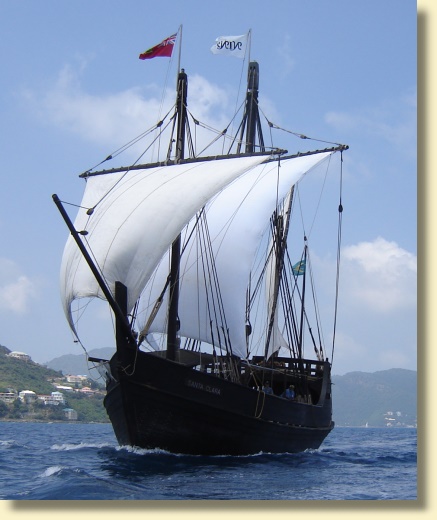 The Pinta was built 15 feet longer and 8 feet wider than the original, so she can accommodate more people, and be used for dockside charters/events.  I can tell you, if the original ship was shorter and narrower than the one we visited, I don't know that I'd even want to sail on it out on the lake, much less the ocean.
When you step aboard, you're definitely taken back in time, surrounded by the design and materials of the historic caravel. This is truly a  floating museums. there are exhibits on the ship showing lots of history, navigation of the era, how the ships were built and a taste of what life was like over 500 years ago.
The staff that travels with the ship is entirely volunteers.  Our guide this day was also the Ship's Chef and was a recently graduated college student from New York.  She was very knowledgeable about the ship and quite friendly and pleasant. You can read more about their tasks and chores on the website of the ships.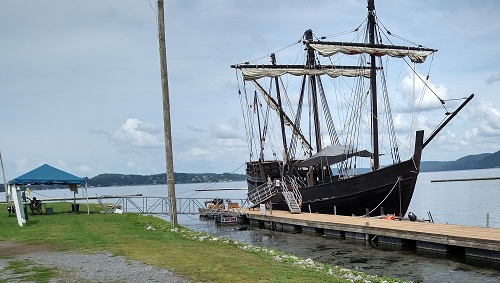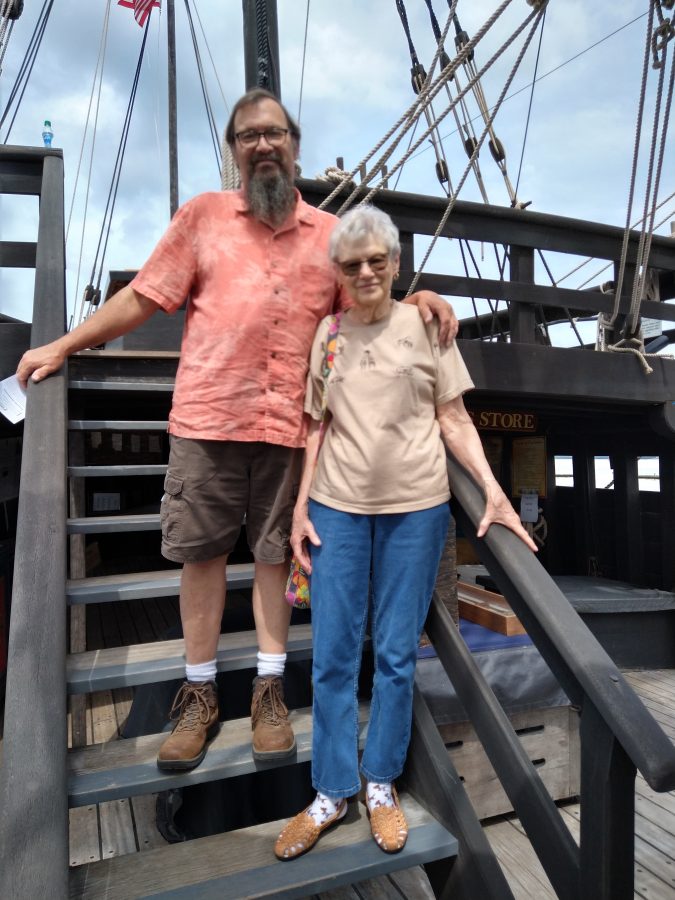 Our guide was very willing to take our picture and we had a really pleasant day with an educational finish!!!