Not that I have that much – somehow I manage to stay pretty occupied.  Not necessarily busy – but not just twiddling my thumbs either.  Retirement was an adjustment – and then I had my painful health issue – so now I'm trying to settle in and be productive at least a little bit.
Think I've mentioned before that I have a small cross stitch design business.  I'll never be able to swim with the big boys, but it gives me something to focus on.  I market them online at my own online shop, on Etsy and to a wholesale site.  I won't make big bucks, but it keeps me busy – AND, I enjoy it.
Sadly, I'm not the artist some of my ancestors were.  I have some gorgeous paintings done my both my grandmother and my grandfather who were both very talented.  A couple of my favorites.
I didn't get that gene. 🙁  SO, my designs are mostly humorous sayings – I guess I specialize in "old people, coffee and animals".  Lots of things to say about all of those subjects – but then there are others too…
But, one of my older ones, and most popular is…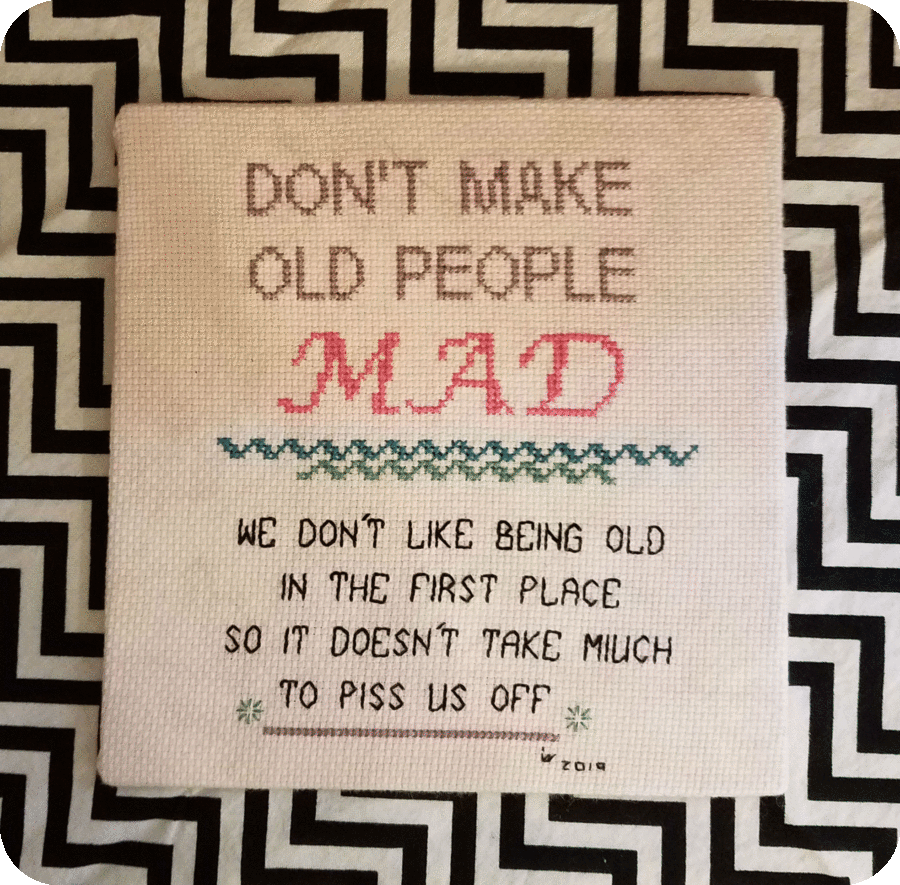 If you've managed to get this far – thanks for stopping by.