You won't believe that I had some of my family here for Thanksgiving and took virtually NO pictures.  I had good intentions – but you know what's paved with those.  However as I look back at all the pics the kids took maybe it's just as well I didn't do that much.
Anyway, I had a lovely Thanksgiving – #2 son, #1 grandson with wife and #1 GREAT GRANDBABY, #1 granddaughter and her husband.  Also had #1 son and his wife at dinner time ( SHE cooked the dinner at her house and brought it to mine).  She did have a little help from #1 grandson's wife.  (Not from me – remember, I hate to cook).  Lots of yummy food and good fellowship.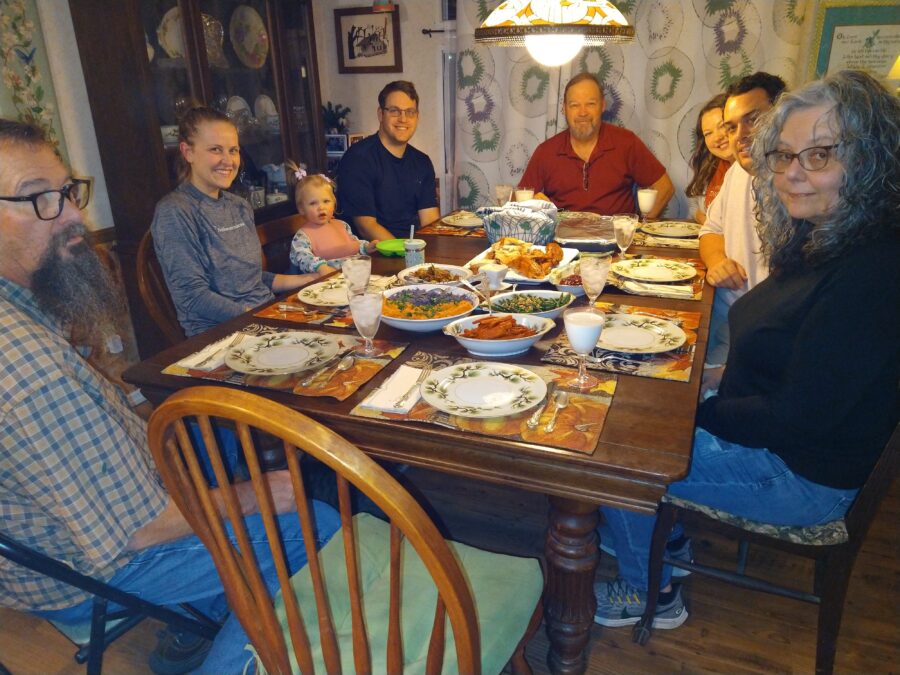 We went to the Festival of Trees at our local museum and Brynlee (great grand-daughter loved seeing all the trees and running around.  I enjoyed the trees too.
And, she LOVED running around in the field.
It was wonderful having them at my house and needless to say I thoroughly enjoyed Brynlee.  They were very helpful (#2 son, #1 grandson and #1 granddaughter's husband) and put up my Christmas tree and decorated it – also they got the outside decorations up for me.  I've added a little but mostly they did it for me.  Which was GREAT!!!