… from our "Where Bloggers Live Group".  As you may know – "Where Bloggers Live" is a group of ladies from around the country who post about their homes (inside and out), towns, and generally their lives, and sometimes strange things.
Instructions from our "Boss Lady"  for this month were :  Favorite Bloggers (YT, TikTok, IG).  Now this confused me a little bit.  I consider myself reasonably computer savvy, but I have no idea what YT is, I don't "do" TikTok, and I don't consider IG as blogging.
I do have an Instagram account – started it for my cross stitch business a number of years ago, but I could never see the advantage of it and it's been hacked a number of times, so… I'm almost never there.
Now, I know I'm old and probably not "with it" very much, so here goes for me.  I'm still listing our group, as they are all definitely among my favorite bloggers.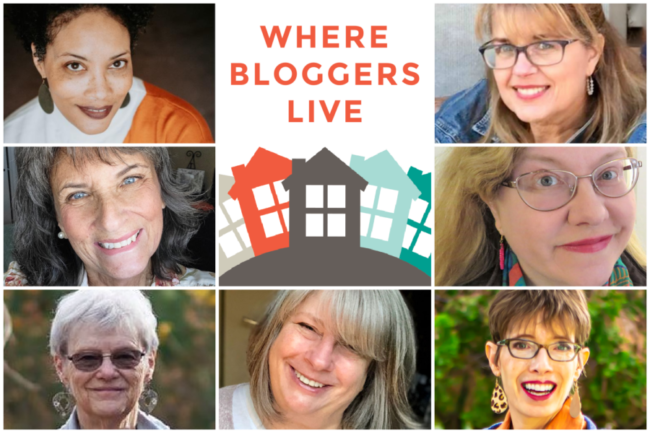 Bettye at Fashion Schlub
Daenel at Living Outside the Stacks
Em at Dust and Doghair
Jodie at Jodie's Touch of Style
Leslie at Once Upon a Time and Happily Ever After
Sally at Within a World of My Own