Well, I had a great experience this week.  I went to the movies.  Haven't been in a theater in years.  Thoroughly enjoyed it.  First of all – brand new theatre over in the next town.  And the seats – yes, the seats we sat in to see the movie.  #2 son tells me that most theaters have this kind of seat now – but it was a delightful new experience for me.  Soft leather, reclining with a heated seat!!!  You know I loved heated seat!
Several ladies from my church went and I was grateful to be invited.  The ladies were all mindful of my slowness and watched over me.  I felt like the old lady that I am, but I also felt very loved!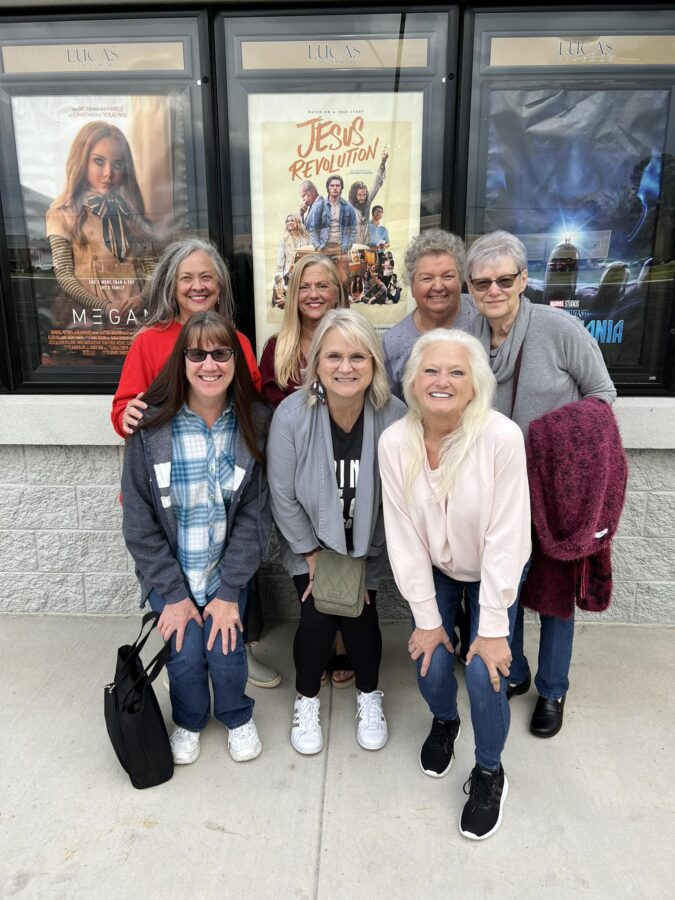 So, I guess by now you've figured out what movie we went to – Jesus Revolution.  It was a great movie.  As CBN News reported, the film tells the true story behind the Jesus Movement of the 1970s, including how Pastor Chuck Smith welcomed hippies looking for truth at his church. It gave birth to one of the greatest spiritual awakenings in American history.
If you're still with me, I got saved in 1970, so for me this had a lot of good memories.  I posted awhile back about the Jesus Festivals we did.  Not quite as big as this, but we saw others be saved and planted a lot of seeds.
If you get the opportunity to see this movie, I surely recommend it.