Yeah I know – they're not 'really' kids anymore – but they will always be my "kids".  They just all live way too far away 🙁   They are a couple of good looking guys though (take after their mother of course).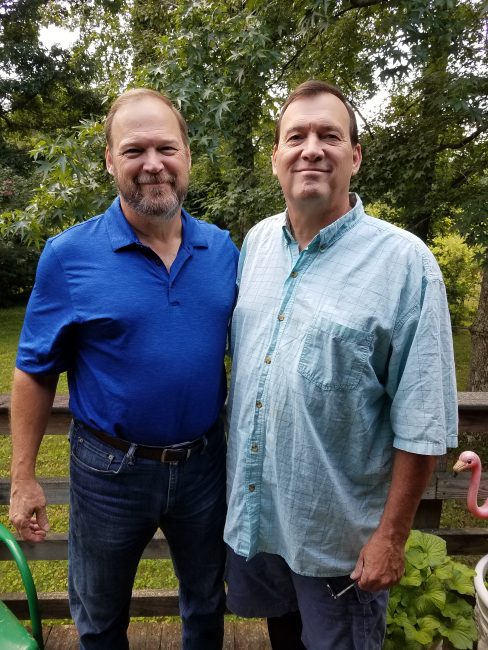 They're pretty handy to have around too – they worked almost the entire time they were here (of course, I had a list for each of them).  I can do a lot – but unfortunately I do have my limitations – so it's always nice to have an able bodied man or two around.
They did a lot of grocery shopping and cooking while they were here – ALWAYS a plus in my book considering how I feel about cooking.  Too bad my St. Louis DIL wasn't able to make it – hopefully at Thanksgiving.
We had rain most every day – they joked that we were in the tropics – it sure did make the grass grow and trees green.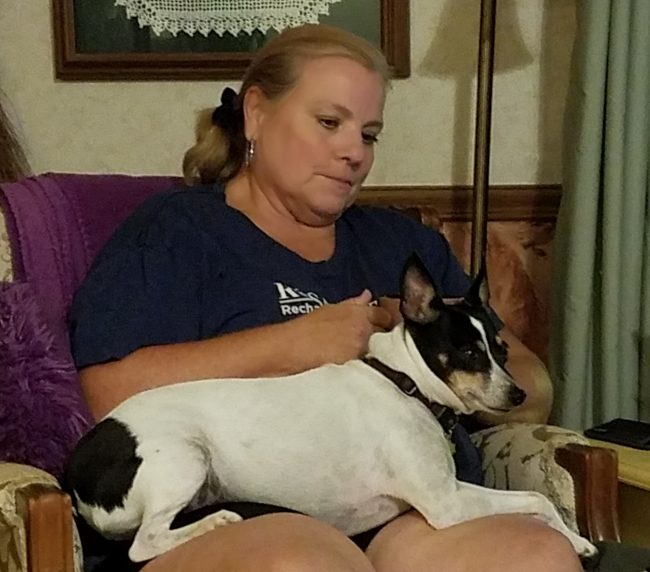 We're a family of animal lovers, so both sons had their dogs with them.  Above is Jeff's 'Cami' sitting with Janet while Jeff is out and about.  She is devoted to Jeff but sometimes any lap in a storm.  Didn't get a picture of 'Snoopy' – little, OLD  Lhasa Apso who moves very slowly and LOVES treats of any kind.
And of course, where I was, Koda was – including in the pictures I insisted we make.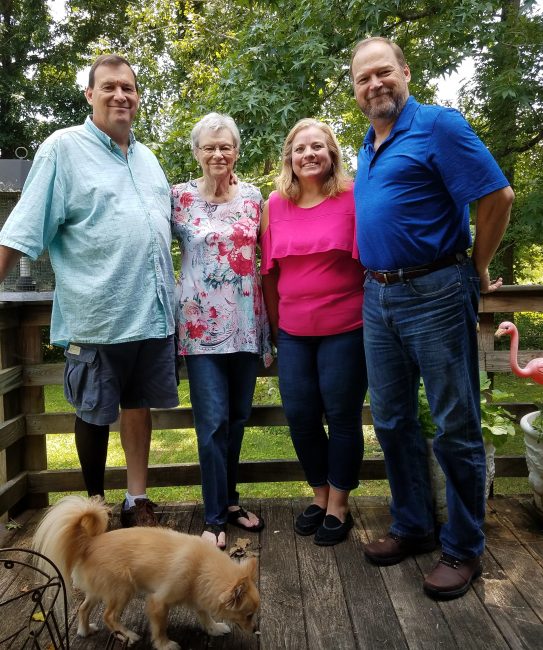 It's Sunday afternoon and they're all gone home.  Pretty quiet around with kids and fur-grandkids gone.  So very blessed to have them visit.