You know, we can be tired, grumpy, unhappy and generally miserable – it's really up to us – or in my case, it's up to me.  Doesn't matter what has happened, doesn't matter if someone has been "mean" to me, disagreed with me or whatever.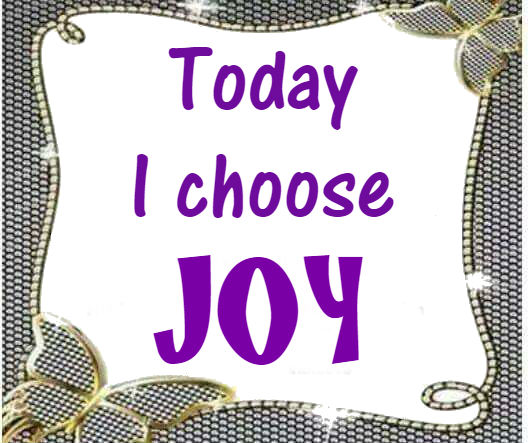 I can be mad…. I can be one of the above, or I can "choose" Joy!
It's all about choices.  We CHOOSE to love, to hate, to be mad, to be hurt…. and on and on.  Don't let others control your emotions!  I can only "get my feelings hurt" if I allow it.  And, I choose to NOT allow it.
I designed this cross stitch pattern to remind myself – the finished model hangs in my living room just to remind me lest I relapse and forget.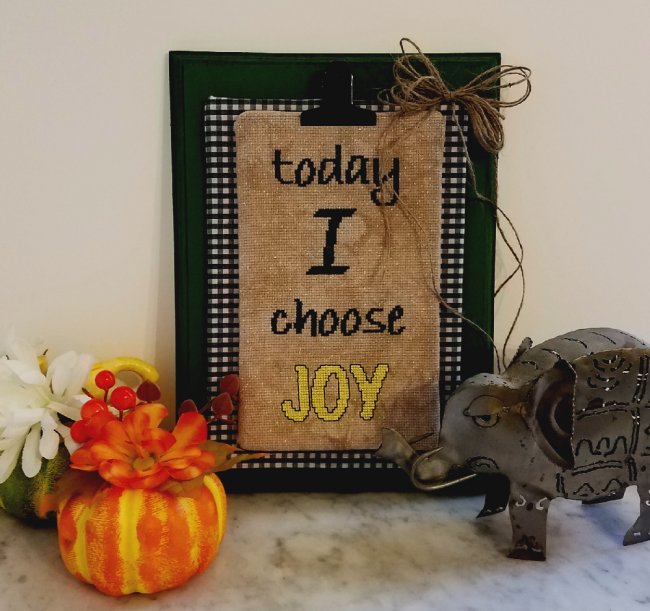 I was reminded to check out that little cross stitch this morning during my devotions as I was pretty much feeling sorry for myself.  Family was here last week and it was so good having them here – and now they've gone back to their lives and here I am.  No, nothing bad has happened, no one has been 'mean to me' 🙁    Ha, generally I wouldn't accept that anyway 🙂
Today I go back to work after my "vacation", so it's back to life as usual (whatever that is),   Philippians 4:4 says "Be full of joy in the Lord always.  I will say again, be full of joy."
So…. "Today, I choose Joy"