I found this cute little table online a few years ago and decided I needed one –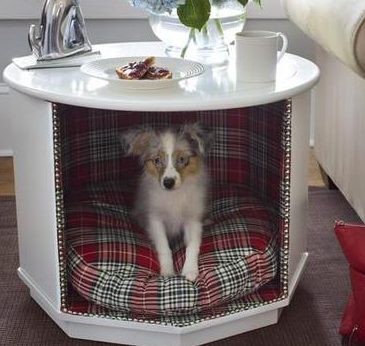 You know those '70s tables that were round or octagonal and had doors.  When you want one they're nowhere to be found – except in an 'antique store' painted and 'distressed'.  (Did I mention how I felt about distressed?  No, well it's just as well.)
So anyway, with help from my son who loves poking around in antique stores I finally found this ratty old table – and it was ratty.  Took the doors off and sanded… and sanded and sanded and… well, you get the idea.  And while I sometimes enjoy refinishing furniture – sanding is not a fun part.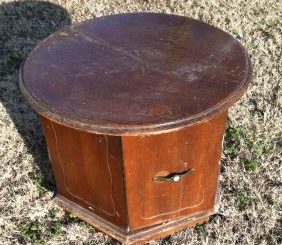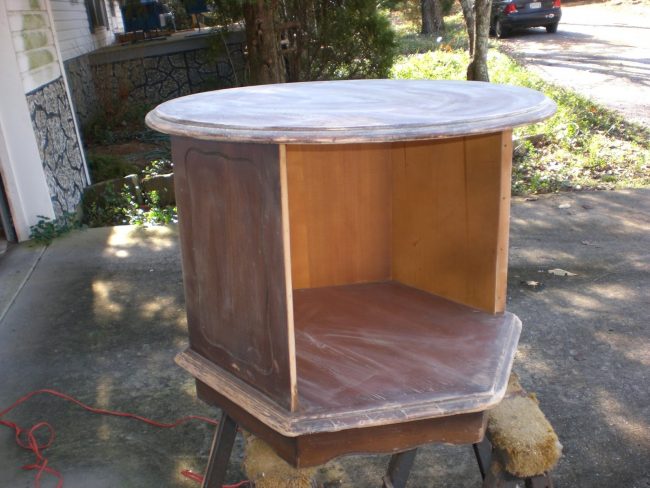 Primed with two coats of primer – let cure for 7 days, then 3 coats of yellow and then 3 coats of Minwax polycrylic on the top – which took more time and had to cure 24 hours.  Interior has upholstery fabric glued with spray adhesive, and stapled inside with the nail trim finish.  The interior required a lot of 'crawling around on the floor.  Waaay too much fun!  And, too much waiting – I am not a patient person!!!
Emma Grace wasn't shy about trying it out.  She had to 'break it in' before it was moved to its permanent location.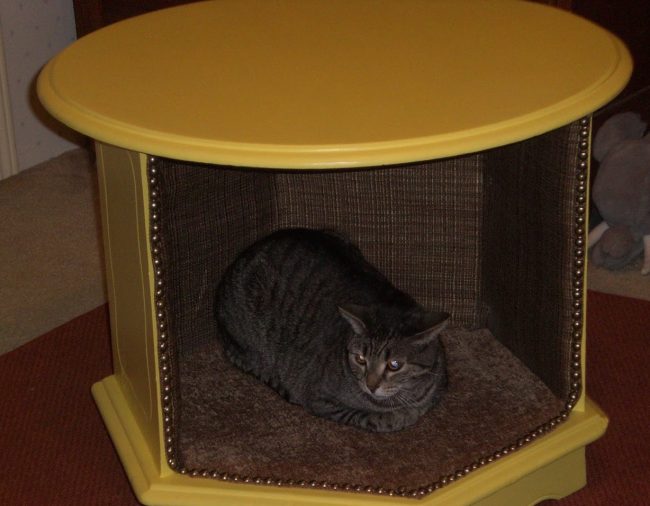 So a little while after putting it all together went back in the living room and there's Frosty – he loved it and used it often.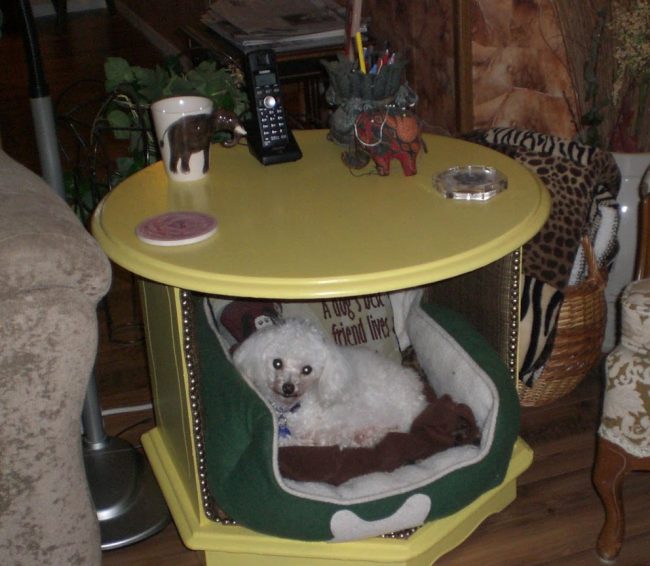 Now there's Koda – AND, he likes it too!

The furkids aren't the only ones to use this table – it sits beside my love seat and holds a multitude of things on top that I want 'at hand' – considerably more than in the picture with Frosty 🙂
As I said, I did this project a number of years ago – not sure I have that much energy now, but I'm glad I took pictures and wrote notes.