Happy Birthday Hugh! ♥♥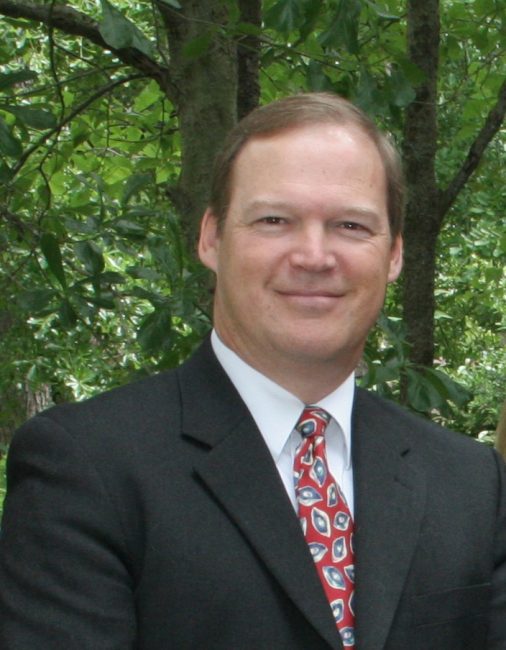 I hope your day is as great as you are!  Okay, so this picture is a few years old – but it's one of my favorites and I'm the old Mom so I can use it if I want to 🙂
Hugh is son #2 and was born just 13 months after son #1, so they truly grew up together.  I was so blessed to have  them both visit at the same time this  summer – that doesn't happen often.  Aren't they handsome!! 🙂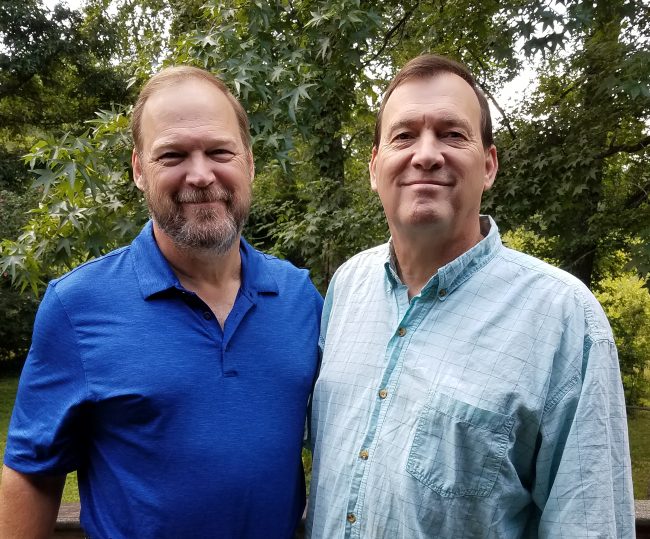 I wasn't much smarter when Hugh was born than when #1 was born, just had a bigger responsibility.  Hugh slept all night the first night home from the hospital and when I got up the next morning I was sure he was not alive.  Thank God he was – and was an easy baby.
Hugh and his wife (Janet) live far away (seems to be a theme with my sons) so I don't get to see them often.  His wife of many years is a sweetheart and works hard at taking care of me when they do visit.
This picture is from their visit this summer.

They have three children (all grown up now), 2 sons and a daughter.  One son is married, another will be in the spring and their daughter is in college.
Hugh works at a job where he frequently travels to exotic places.  He's been able to take his wife with him (and daughter on occasion).  They were in Australia here.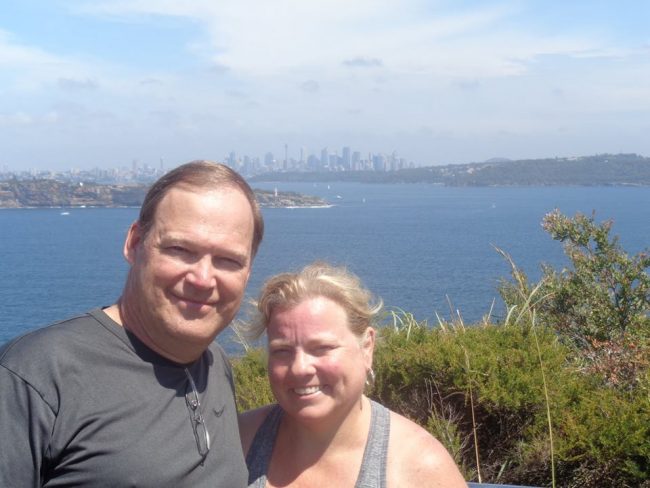 Hugh survived childhood being outside, without a cell phone or a computer.  And turned out pretty darned good!!!  I am blessed to have him as my son!